How to Use Primer
5 Places You Aren't Using Primer (but Should Be)
As POPSUGAR editors, we independently select and write about stuff we love and think you'll like too. If you buy a product we have recommended, we may receive affiliate commission, which in turn supports our work.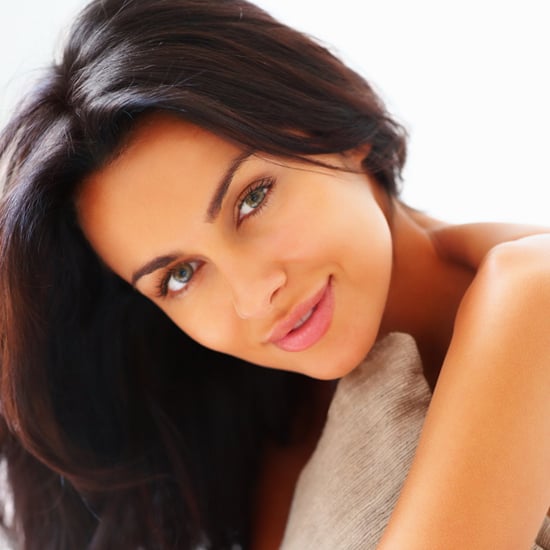 The one thing you can't get through the holiday without: primer. Makeup aficionados know the power of a great foundation before foundation. A primer creates a smooth canvas and extends the life of other products. And the revolutionary technology has spread far beyond the face. This season, keep hairstyles in place, bold lip colors crack-free, and nail polish vibrant with the help of primer. Find out how to prime from your head to your toes when you read on.
1. Eyes: Say goodbye to creased shadow with the use of a primer. All those little wrinkles will smooth out with a long-wear base that also helps eye makeup stay put.
2. Lips: Lip primer is more than just a balm. These products are made to fill in the little vertical cracks in the lips for a seamless lipstick application and plumper pout. Applying before a matte formula will also help the color last from the first dance to the last call.
3. Nails: If your nail color just doesn't want to stick, a nail primer might be the only thing keeping you from that perfect manicure. Swipe on before you apply your base coat to give your nails a quick cleanup. Getting rid of any stray remnants of oils, dirt, and debris will give you the ideal canvas for a long-lasting manicure.
4. Lashes: Give your regular mascara a boost with an eyelash primer. Swiped on before mascara, this primer coats each hair for thicker, longer lashes, all while conditioning the hair for healthier lashes.
5. Hair: Hairstyle extenders are relatively new to the primer arena. But they have powers that keep your style exactly how you want it for longer. So whether it's to help your hair hold a curl or to tame frizzy flyaways, a hair primer will minimize how often you have to style your hair and prolong the life of your look.