How to Use a Stippling Brush
Makeup Brush Breakdown: The Stippling Brush
As POPSUGAR editors, we independently select and write about stuff we love and think you'll like too. If you buy a product we have recommended, we may receive affiliate commission, which in turn supports our work.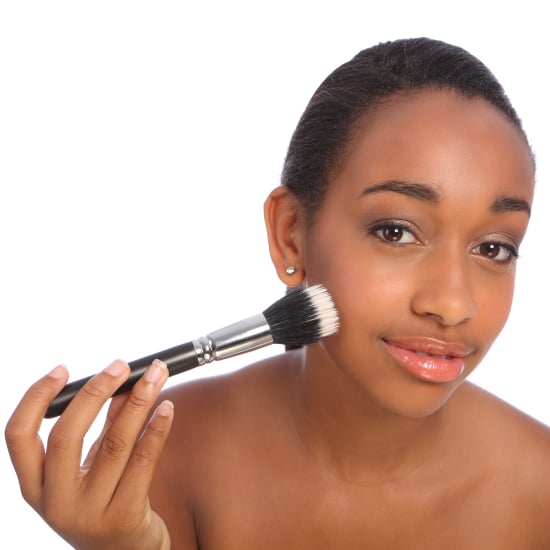 Have you ever seen those blunt-topped, two-toned brushes at the makeup counter and scratched your head as to what they actually did? The stippling brush is a great tool for women who are looking to get an airbrushed finish with their foundation. Learn all about why it should be part of your makeup brush collection when you keep reading.
What It's Used For: A stippling brush does just that — it stipples, which means to dot. Dotting on your foundation makes for a smooth, more diffused finish as opposed to rubbing or brushing with a stiff foundation brush.
What It Looks Like: Stippling brushes usually have two-toned bristles: a black base with pointed white bristles at the top. The bristles spread from the handle in a cone shape and come to points at the end.
Why You Need It: These brushes are amazing because of how smoothly they brush on foundation and concealer. Stippling brushes are ace for women who suffer from acne scars because instead of forcing foundation into the scars, it brushes over them for a smooth finish. To use, dip the very tips of the brush into your liquid or cream foundation. To apply, dot the brush along your face to distribute pigment and then go back over it with the brush to blend.
Tips and Tricks:
This brush is also ideal for sweeping on cream blushes and bronzers. Just make sure to clean after each pigment.
For a sheer, diffused finish, dampen the bristles of your stipple brush first before applying product.