How to Use Teabags For Beauty Treatments
5 Beautifully Clever Ways to Reuse Your Teabags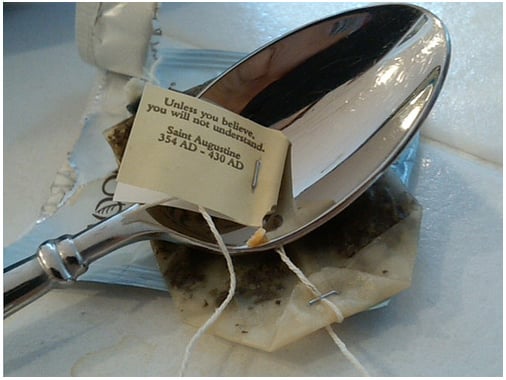 Tea has plenty of beauty benefits, but drinking it isn't the only one way to get them. So don't throw that bag away after your next cup. Instead, use it to perk up your eyes, give your body an antioxidant boost, and more. You'll never want to waste a bag again once you keep reading.
Get rid of puffy eyes. The tannins in tea really do help take down puffiness, so putting warm teabags you just used over your lids is a great way to refresh your eye area.
Take the sting out of a sunburn. Just use cooled-down teabags as a poultice. This works on other kinds of burns, too.
Have a skin-boosting bath. Drop a couple of teabags in the water before you get in the tub. Tea is chock-full of antioxidants, so bathing in it is anti-inflammatory (meaning it calms skin down) and may also have anti-aging benefits.
Fix a broken nail. If you don't have time to get to a salon, teabags provide a great temporary solution. Just tear off a little piece of the bag, wrap it around the tip, and then use topcoat or polish to adhere it. The cloth is extremely thin but also pretty strong, so it's ideal for holding a nail together.
Deodorize stinky armpits and feet. In a pinch, swiping wet teabags under your arms will help neutralize odor, and soaking your feet in tea water made with old teabags is another great stank killer.