How to Wear Black Eyeshadow
We're Serious: Black Eye Shadow Can Look Terrific, Not Trashy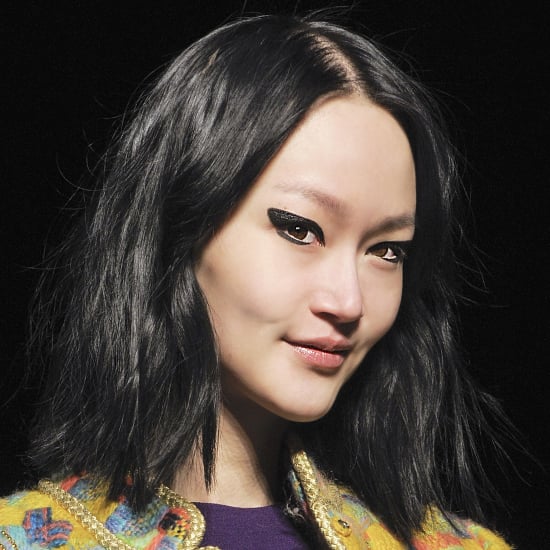 Black eye shadow gets a bad rap for plenty of reasons. And we get it. When applied incorrectly it could look, well, a little tacky. But if you know what you're doing, black eye shadow can help you create a sexy, smoldering smoky eye in five minutes or less. Don't believe us? Pick up your black eye shadow, follow these tips, and be amazed.
Keep it on your lids: How does black eye shadow go awry? When it's slapped everywhere around the eye. Make sure the pigment stays focused on your eyelids. Try not to get any heavy black shadow above your crease or too far under your eyes.
Start with a black liner base: The biggest reason most smoky eyes don't turn out correctly? It's too difficult to create contrast with eye shadow alone. So let your liner do most of the work. Draw out your shape with a black gel liner, like Bobbi Brown Long Wear Gel Eyeliner ($23), to get a heavily pigmented base. Make sure you fill it in completely.
Push the shadow into the liner: Now for the shadow. Start your smoky eye by pressing your black eye shadow — try Stila Jewel Eye Shadow in Black ($20) — into where you applied the black liner base. Load up a still shadow brush, like MAC's 287 Duo Fiber Eye Shadow Brush ($32), with plenty of pigment, making sure you stay within the lines that you drew with the gel liner.
Blend out: To create the smoky effect, use a fluffy brush, like Vincent Longo Large Eyeshadow Brush #22 ($20), and lightly blend your eye shadow out from the liner. Your black shadow will look flawless, not tacky.