How to Wear Bright Eyeliner Like Mandy Moore
Bright and Beautiful: Ace This All-Around Electric Palette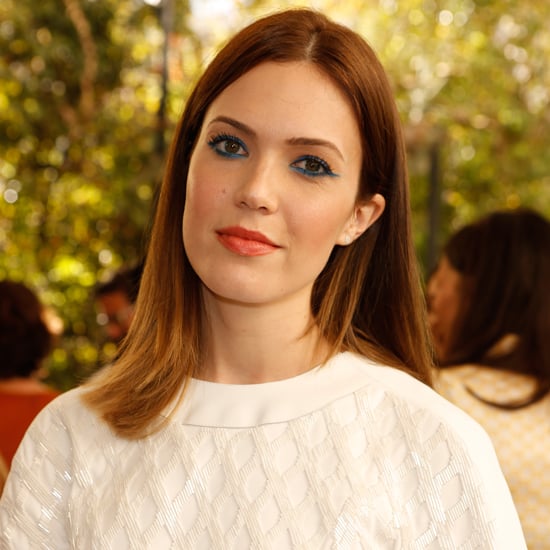 Pairing a bright-colored eyeliner and an equally electric lipstick is a major beauty faux pas, right? Well, if Mandy Moore is any indication, this look is something that is absolutely wearable. The actress-singer paired a turquoise liner with a peachy orange lipstick, and the color combination is all about knowing what works for you. Mandy's chocolate-brown eyes pop against the shimmery blue-green liner, so the first thing you've got to do is match your eye color with your makeup color:
Brown eyes: blue-green or purple.
Blue eyes: orange or bronze.
Hazel: purple or dark green.
Green: blue or gold.
Next, choose a lipstick color. Reach for one that is the opposite of your liner hue. Mandy's orange color works in a few ways: it's an amped-up neutral that doesn't compete with her blue eyeliner, but it also complements the warm undertones of her skin. Stick with opposite colors (like red and green or gold and purple), and you'll nail this look time and time again.