How to Wear Coral Lipstick
How to Pull Off Coral Lipstick For Daytime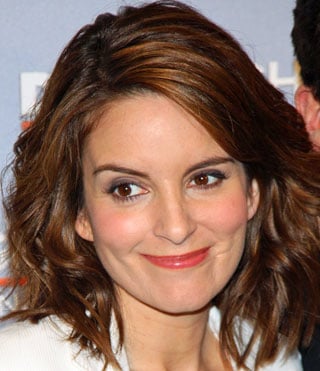 Tina Fey made wearing coral lipstick look easy at the Berlin premiere of Date Night. Coral can look gorgeous and dramatic at night, but it's also a great color for daytime wear. And it's not hard to pull off, either, as long as you keep a few things in mind. To get my tips for your perfect daywear coral, just keep reading.
Matte coral is great for evening, but during the day, opt for a semi-sheer color or gloss. The greater translucency lets you get the same pop of color without looking harsh in daylight.
Go a little creamier than you would at night. If you have a coral lipstick you love, instead of using a liner, try blending stick concealer with your shade — it'll make it more pastel, which looks softer and less dramatic.
If you want to try coral lip color but don't know what to buy, think about your undertones. If you have warm undertones, look for an orange or pink coral, and if you have cool undertones, look for a coral with blue in it.
The best way to find out which corals have the colors you want in them is to do a little checking around online (the MAC site is great for this because it has detailed shade descriptions). Find a swatch of the coral that's got the tones you need, and then bookmark it to compare so you'll know what you're looking for.
When you're wearing a cheery coral lip color, a soft, neutral gray shadow complements it beautifully. Try sweeping subtle gray from your lash line to crease, then wetting the shadow and lining with it, too.