How to Wear Glitter Eye Makeup
The One Holiday Makeup Faux Pas You Want to Avoid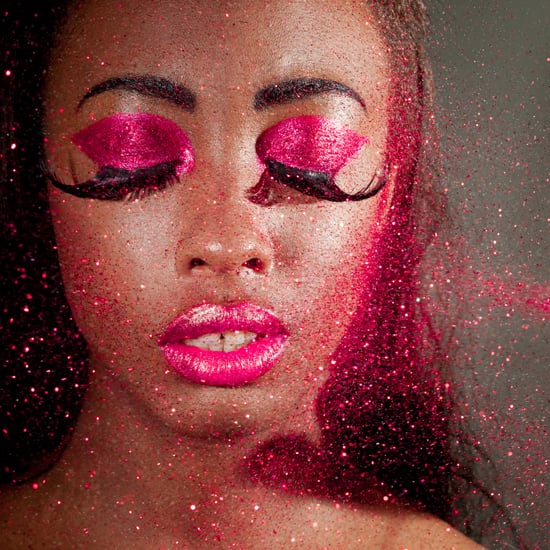 Celebrity makeup artist Amy Oresman (who has worked with stars like Kate Bosworth and Hayden Panettiere) admits that the biggest makeup mistake women will make this holiday is slapping on an abundance of glitter. While the Neutrogena brand ambassador admits there's a place for sparkle, she explains, "If you look like you're Christmas tree, you've gone wrong." Get Oresman's expert tips to avoid outshining the ornaments when you keep reading.
On wearing glitter:
There's nothing wrong with adding a pop of gold, silver, or green glitter to your makeup palette, but to keep it looking gorgeous, not gaudy, avoid eye shadow formulas. "Only use glitter as eyeliner," Oresman says. "What you do is touch it over black liner so that you have the same beauty basic, but with an accent. It should never be your focal point."
On wearing metallic shadow:
If you have an iridescent eye shadow that you love, use it as a highlight instead of on the entire lid. "Dab eye shadow right where the eyeball is, so you can frame it with one touch," Oresman explains. "It's all about a whisper — anything more than that gets costumey."