How to Wear Glitter and Shimmer Makeup
How to Wear Glittery, Shimmery Makeup Like a Grown-Up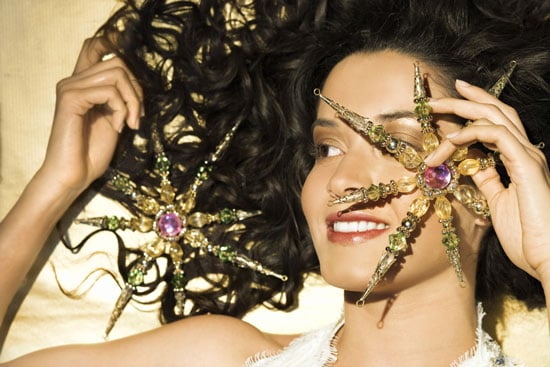 New Year's is the perfect time to experiment with shimmer, but too much glisten can look a little tacky and/or immature. So for a more grown-up approach to sparkle and glamour, check out the two great tips below.
Go for the gold: Apply metallic pigment or shadow to your eyes, suggests Ana Cruzalegui from UK-based lash brand We Are Faux, and pair it with fluttery falsies like their Kitsch lashes ($20). "For added drama without looking like a Studio 54 regular, dab some fine glitter on the center of your lid — just a touch will do the trick," Cruzalegui advises. For the perfect hint of glitz, try MAC Pro Glitter in Reflects Antique Gold.
Pretty pairings: Amp up your metallic look with rusty gold and deep purple shadows for an edgy take on the smoky eye, and round things out with shimmery nude lip gloss. "For an alternate holiday pick, try a tangy orange-red lip look paired with soft ginger and copper eye shadows," Cruzalegui admonishes. A red-hot option? Nars lipstick in Heat Wave.