How to Wear Hair Accessories and Headbands
How to Wear Hair Baubles on Every Length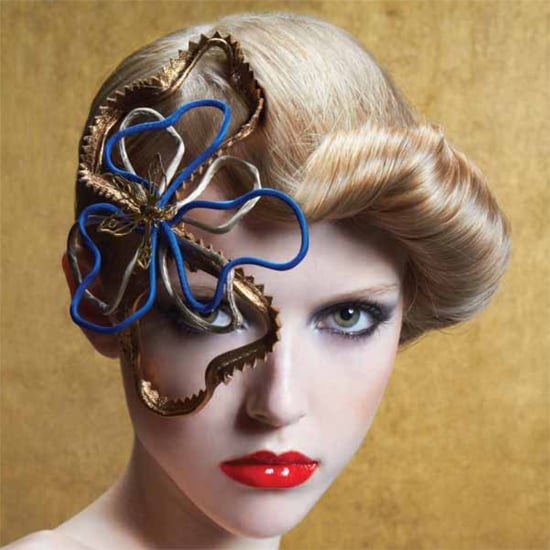 Accessories designer Colette Malouf believes anyone can benefit from the enhancement of a hair accessory, no matter the length of your strands. Not only can these types of ornaments add color, but they provide high fashion, decorative elements, as well. From ponytail holders, combs, clips, flowers, and barrettes, the list of hair baubles is endless. See Malouf's tips for wearing them well when you read more.
For shorter hair: "I think headbands look better on short hair," Malouf explained at a recent hair accessories workshop at NYC's Henri Bendel. And when it comes to adornments on headbands, the bigger the bauble the better. "I like when the flower comes close to the eye . . . and I like the hair on one side of the face when you have a large ornament," she added.
For medium-length mavens: Feel like headbands aren't for you? Sweep your hair into a comb or clip instead. Better yet, assemble a combination of different accessories. Re-create the look of a Grecian goddess, for instance, by securing half of your hair with a comb at the nape of the neck. Then, attach a ribbon or headband in front, and tuck the strings under the tines. This way you can avoid a midday headache caused by metal headbands (you can also look for designs made with stretch velvet).
For longer-coiffed ladies: Amp up a classic ponytail with a little bedazzling. "I like my ponytails on the side over the ears, so you almost have a bob," Malouf suggests. "You can also do a braid, stretch the braid out to make it a little bit messy, then pin it to create loops." You can even invent a standout hair accessory of your own by stacking many different decorative rubber bands at the base.
Photo courtesy of Colette Malouf