How to Wear Lilac Eye Shadow
5 Tips For Wearing a Lovely Lilac Shadow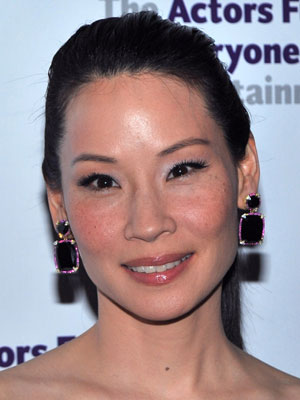 Lilacs are in bloom outside, so why not bring their color to your eyes? Not only does purple make green and brown eyes glow, but when paired with simple makeup, it's a trendy option for blue-eyed beauties, too. Here are a few tips for wearing a lovely lilac:


For cool-toned skin: For a fun twist, look for a shadow with a hint of silver sparkle.

Bare Escentuals

' Eye Color in Hyacinth ($13), a light silver lavender, is one of my favorites. It pairs well with anything from peach blush to a bold raspberry-toned lipstick.
For warm skin tones: Enhance your purple with a sweep of shimmery gold shadow to the inner corners of your eyes. Purple and gold are opposite hues on the color wheel, and they bounce off each other for a beautifully contrasting finish.
For the night: Apply lilac to the lids and create depth by applying a deeper shade of purple in your creases. Blend well for a smoked-out look.
Avoid pink: When wearing purple, stay away from pinkish undertones, which can have a tendency to create an unwanted tired appearance to the eyes. Instead, choose pink cheeks and lips to wear with your purple shadow for a cohesive feel. Be sure to line the eyes so they don't get lost behind the pale shade. (I like a deep brown or dark smoky purple liner.)
Berry good: For something with snap, try a rich berry-toned lip look, like Revlon ColorBurst Lipstick in Raspberry ($8) or Maybelline Color Sensational Lip Gloss in Raspberry Sorbet ($6).