How to Wear Red Lipstick For Fall
3 Ways to Conquer Your Fear of Red Lipstick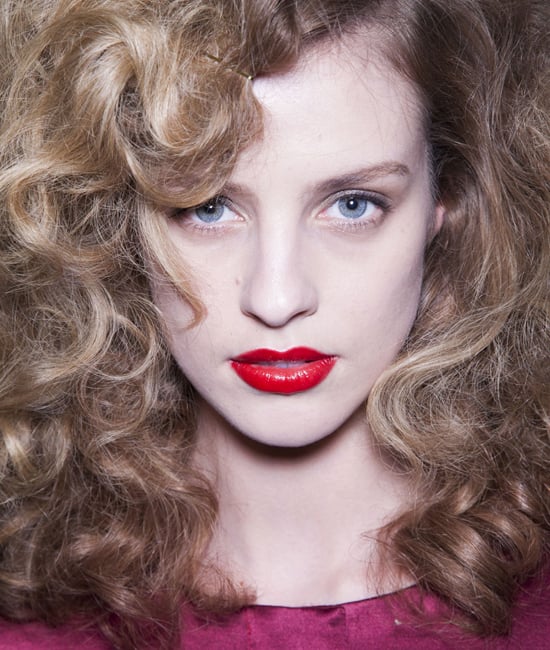 For some reason a fear of red lipstick still plagues many women out there. We've heard all the excuses: "I'm too pale. It makes me look like a clown. It's just so messy." Well it all starts with picking the right shade. Master three ways for making the bold, classic pigment work for you this coming season — whatever your comfort level — when you read more.
For the gun-shy:
"You can wear a shade of red, and it doesn't have to be a red lipstick," explains Jodi Risley, education and artistry executive at Make Up For Ever. So if the thought of wearing a bold red hue is daunting, go with a less obtrusive red lip gloss or well-blended-out lip stain instead. And if your apprehension lies within shade selection in general, know that you can't really go wrong with a neutral red, such as the brand's Rouge Artist Intense in Moulin Rouge ($20). "It looks good on 99 percent of all complexions," Risley adds.
For the trendsetter:
Red lipstick is practically everywhere during the holidays, but it's time to break out the red-hot tone a little earlier this year. "We're actually seeing red a lot for the Fall, but as a matte red," Risley explains. Before you go out and swipe that debit card on a low-sheen lipstick purchase, however, try this trick: apply a translucent finishing powder like Smashbox Photo Set Finishing Powder ($29) over the lip color to immediately mattify the look. Then pair it with a classic eye to complement the intensity of the style.
For the risk-taker:
Ombré hair has been having a moment for the past several seasons, and now the gradiated trend has moved south to the lips. To get the effect, apply a bright red lipstick to the top lip and a deeper version of the shade to the bottom. Or, using two different tones of red, apply one all over as normal, followed by the second shade in the center. Says Risley, "It looks really complicated, but it's not; it's a traffic-stopper."