How to Wear Vampy Lipstick on Any Skin Tone
Get a Jump Start on Fall's Dark Lipstick Trend
As POPSUGAR editors, we independently select and write about stuff we love and think you'll like too. POPSUGAR has affiliate and advertising partnerships so we get revenue from sharing this content and from your purchase.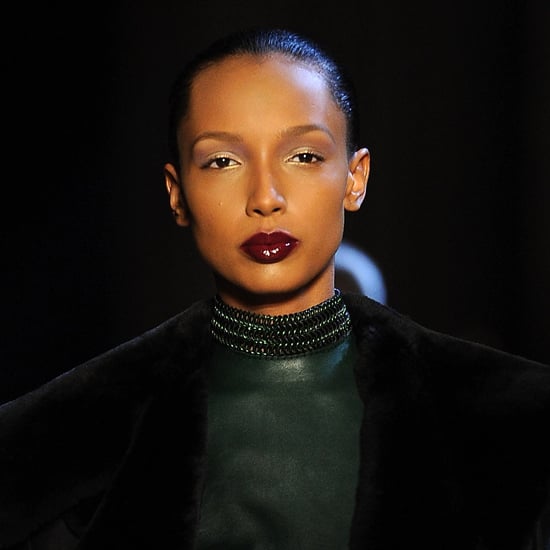 Heralding Fall means one thing for your makeup collection: dark lipstick, with shades ranging from deep, wine-tinged hues to nearly black tones. But vampy lip colors don't have to be daunting. Find out which hues to try out this season — depending on your complexion and your courage level — when you keep reading.
Fairly Fearful: For gothic lipstick beginners, a shade with reddish undertones is the first step. A brick tone, like Nars Lipstick in Amsterdam ($25), is your best bet. Rich, rustier hues work best on fair to medium skin tones, while those with deeper complexions should reach for highly pigmented blackberries.
Boldly Brazen: A vampy lip color with plum undertones is the next step when darkening your lip collection. A color like Tom Ford Black Orchid ($48) may seem overwhelming in the tube. But many shades like this start off more berry, and then can be layered to create a darker maroon cast. Although fair ladies can wear a berry lip look, lean to the brighter side of purple for a flattering finish, while medium- and dark-skinned women can reach for the deepest plum shades.
Valiant Vixen: If you are ready for anything, go for lip colors with a brown undertone, like Camilla Belle did at the Met Gala earlier this year). MAC Film Noir ($15) and similar chestnut colors work best with golden undertones typically found on medium to dark skin.
Can't find the perfect opaque shade? Layer multiple products to get the right color. Adding a stain underneath a lipstick can help bring out a more dramatic shade in your favorite bright shades. You can also try a pigmented gloss on top to give your Fall lip look extra shine.