How to Wear Winged Eyeliner
5 Ways to Make Wearing Winged Eyeliner Easier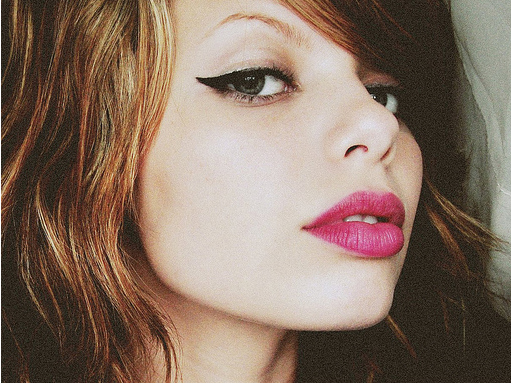 Winged eyeliner is one of the fastest ways to make any look alluring and sexy, but getting it to look right on your eye shape can be confusing. Don't worry, though, because there are a few easy ways to ensure that your liner goes on beautifully and looks good on you, too. To find out what you can do, just keep reading.
Cut your brush or pencil down.
The fastest way to make liner application easier is to give yourself a finer line. There's more room for error, you can go over things again, and you can start off subtle if you're not sure of the shape.
Draw two lines, not one.
Getting a single perfect line across your lid is difficult, and it also doesn't flatter some eye shapes. Instead, draw your "wing" from the outer corner of your iris to just under the end of your eyebrow, and draw a separate, super thin line across the inner part of your lash line.
Use gel instead of liquid or pencil liner.
It's the perfect middle ground: easy to control like a pencil, but soft and flowing like a liquid.
Use a lighter "underliner."
Before you make your real line, draw on some gold or fawn-colored liner in the shape you want. That way, you can move it around until you get things exactly the way you'd like them, and then just line right along it.
Wipe your brush or pencil down.
Having too much liner on a brush or smudges around the tip of your pencil can ruin even the most perfect line. So wipe any excess off and keep your pencil smudge-free before you make your wing.
Source: Flickr User AshBash!