How to Wear Yellow Eye Shadow
3 Reasons Not to Be Afraid of Yellow Eye Shadow
As POPSUGAR editors, we independently select and write about stuff we love and think you'll like too. POPSUGAR has affiliate and advertising partnerships so we get revenue from sharing this content and from your purchase.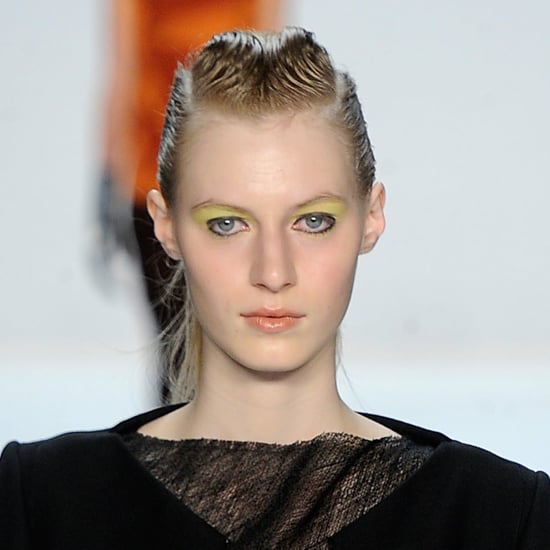 Not everyone wants to don the bright makeup shades seen on the runway, such as this yellow eye shadow look from Narciso Rodriguez. But if you're on the fence about wearing this vivid hue, there are a few alternatives to stretch your comfort zone from gold-only to flashlight fever.
Yellow works well as an accent color, especially when placed alongside rich tones. Just dab the bright yellow in the inner corners, near the lash lines, or underneath eyes. Then, blend with darker purple or deep blue shades on the outer edges. These colors are on opposite sides of the color wheel, which means they pair perfectly.
Lemon liner will add a highlighting effect to your look. While cream or liquid formulas work best to create a thick liner on top lids, if you can't find a starlight shade, use shadow and a damp angled brush to get the ideal winged liner.
Still not convinced? Yellow also works as a corrector, erasing blue veins that peep through pale lids. Try Benefit's Lemon Aid ($20) for neutralizing, eye-opening results.