I Use Soap, But Not for Bathing
I Use Soap Weirdly, and Here's Why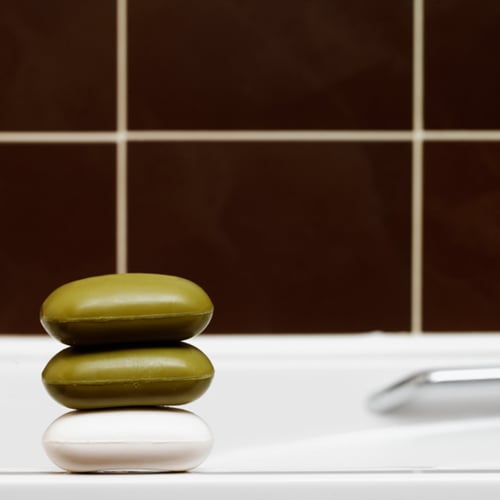 I came to an odd realization this morning: I love soap, but I never actually use it on my body. When I get a fancy bar, in fact, I recoil at the suggestion that I would ever actually put it in the shower. It's not that I'm a soap hoarder, or even that I have a problem with using soap to clean yourself up. To see what actually makes my soap usage out of the ordinary, just keep reading.
Actually, I just use soap to scent clothing and furniture instead of my skin. There are bars scattered all over my sock drawer, under the cushions of my couch, in my closet, and even in my desk. They give everything a subtle, lovely scent that's richer and less artificial than a room spray and longer-lasting than a candle, and it's nice to walk around all day knowing that your feet smell like frankincense and bergamot.
I picked up the habit of using soap as an object perfumer from my mother, who used to buy me blue whale-shaped glycerins at The Body Shop specifically to secrete around my dresser. I was endlessly delighted with the tiny cetaceans swimming through my socks, and realized early on that scent is profoundly important to me. Do you use bars of soap to similar ends, or do you have your own alternate job for the sudsy stuff?