Illamasqua Gamma Bright Orange Nail Polish Review
Illamasqua Nail Polish Is So Bright, I Gotta Wear (Matching) Shades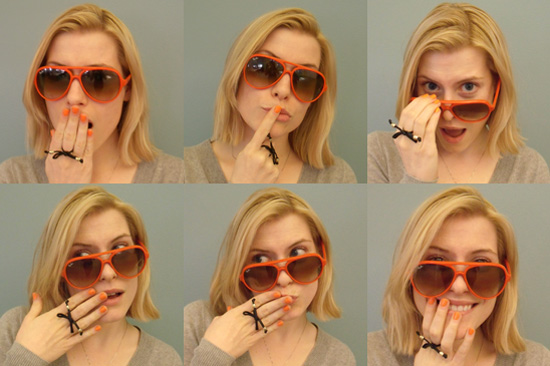 Spring, for me, has always meant hunting up a new orange nail polish. There's no color that conveys the renewed promise of the season quite like a bright tangerine or a creamy orange sherbet. So this year, imagine my surprise when the perfect color came across my desk early. Illamasqua, the British brand known for its highly pigmented makeup, has come out with some equally colorful nail polishes for the new season as part of its Toxic Nature collection. To find out what I love about the polish and get a closer look, just keep reading
Gamma ($14) is the color I've gone gaga for, and the pigment payoff truly is amazing. It's so vibrant that people keep asking me if there's something "in" it, as if there's actual glow-in-the-dark paint mixed in. I also love how opaque it is for a color in this family. I only needed two coats to get rid of transparency, and the color doesn't fade the way it does with some polishes.
It's a great product, but there are a couple of design issues that could be improved upon. Primarily, my issue is with the brush. It sticks together and makes polish go on a little streaky, which makes layering a translucent shade like this more difficult.
My other caveat is that this is a slow-drying lacquer. I put it on at around 8 p.m. one night, and I still had marks in it from my comforter the next morning (which you can see in the close-up). Not using a topcoat makes it dry faster, but then it chips very quickly. All in all, though, a lovely color with plenty of payoff, and one of my favorite shades for the season.