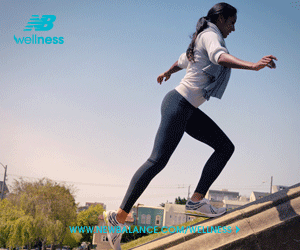 It's 2010 and it's officially time to start treating your feet with the TLC that they've earned and deserve (you have had them all your life, it's about time). New Balance knows that pampering your soles is good for your feet but great for your mind, body, and soul. So stop acting like your tootsies are just a way to get from point A to point B and take your feet out on a well-deserved date — maybe a stroll in your local park? A walk on the beach? Some new kicks?
New Balance's truebalance shoe breakthrough balance board technology offers stylish comfort to encourage muscle toning and calorie burning while you walk. They're lightweight, fashion-forward, and all about wellness — whether you lace them up because they look great or for your health, you're in for a comfortable ride.
Click here to learn more about truebalance toning shoes.