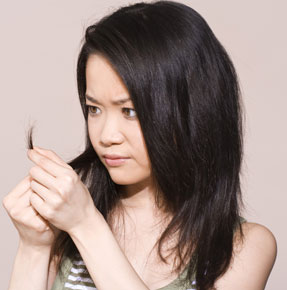 Outside the beauty biz, the word integrity deals with moral and ethical principles. (Or a hardcore band from Cleveland.) But inside the industry, integrity is a whole other beast. In stylist speak, integrity deals with the condition, strength, and overall healthiness of the hair.
Locks that have been overprocessed through services like perms, relaxers, or bleaching can become brittle and porous. Think of those wonderfully dry and frizzy '80s-style curls with bleach blond highlights. If the integrity of your hair seems to be poor, be sure to get regular trims, deep condition, and lay off on the chemical services. If you do want to lighten or color your hair but it's in bad shape, your stylist will know exactly what pretreatments and color formulations to use on your delicate mane.
So the next time you're headed out for a chemical service, be sure to tell your stylist that you wouldn't do anything to compromise the integrity of your hair. As for soundness of character, that's up to you.