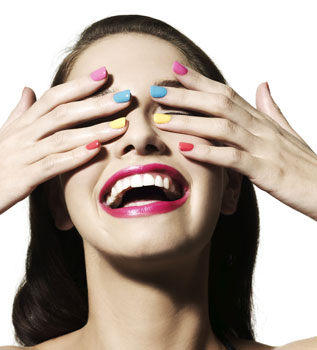 In a bumbling economy, it's said that lipstick sales spike because women are looking for an affordable way to give themselves a boost, but a recent study found that it's actually nail polish sales that have come out ahead. (In your face, lipstick!) To celebrate nail polish's victory, I've put together some fun facts about this beauty staple. Be sure to check out my nail polish history quiz to discover how nail lacquer came to be, and test your knowledge of polish facts below.
What Do You Know About Nail Polish Trivia?
Which designer's trademark look was all started by a bottle of nail polish?