Interview With Model Herieth Paul
6 Minutes With Up-and-Coming Model Herieth Paul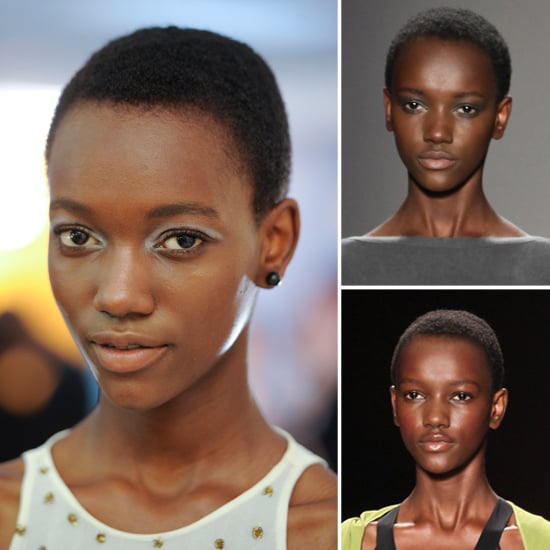 If you've never heard of Herieth Paul, let this be an introduction. The 17-year-old stunner has just returned from the New York and Milan catwalks, but still manages to take time out for school and friends. On top of all that — and more — Herieth can also be seen in CK One's new Shock perfume campaign. I recently spent a few minutes getting to know Herieth, so to see a glimpse into the life of a model just starting out, keep reading.
BellaSugar: Tell us a little bit about yourself, your age, and how you got involved in the business.
Herieth Paul: I'm 17, and I first started when I went on an audition in Canada, where I'm from. I asked if I could be an actress, and they said no, I should model. I tried, and I like it!
BellaSugar: What's your favorite part about being a model?
HP: My favorite part is the traveling and meeting new people. I get to meet so many new people, and it's really exciting; it's different cultures, different everything.
BellaSugar: What do you find to be the most surprising part about modeling?
HP: The most surprising part is how I transform; when I'm doing photo shoots or fashion shows, the way they do the makeup and the clothes. I transform from being the usual me to this beautiful thing.
BellaSugar: Is there anything about modeling that you've found to be really difficult?
HP: Not really difficult, but being away from home, sometimes I get homesick. But that's not really difficult. It's obviously great what I'm doing, and I appreciate it so much.
BellaSugar: What was it like shooting the CK campaign?
HP: It was very exciting shooting the campaign because it was a bunch of us in a room in a box dancing and doing what we love. We felt like a family. When the three days were done, I almost cried. I was like, "I'm going to miss you guys!"
BellaSugar: What do you do to prepare for and recover from Fashion Week?
HP: To prepare for Fashion Week, I drink lots of water and hit the gym. I do a lot of yoga — hot yoga. It's really great because it keeps my skin clear and [it makes] my body look amazing. And to recover from Fashion Week, I use a lot of moisturizer and [drink] tons and tons and tons of water.
BellaSugar: What are some of your absolute favorite beauty tips you've learned from modeling?
HP: The best beauty tip I've ever learned is the less makeup, the better.
BellaSugar: I know last year you cut all your hair off. Tell me a little bit about that and how has that impacted your career?
HP: At first, I literally cried for two months. I was like, "No! What happens when the wind blows? What am I going to do?" And then I got used to it, and since I've cut the hair, I've been doing amazing so far — great shows, great campaigns, [like] Calvin Klein. It's amazing, and it's less work for me. Doing shows, the girls are like, "You're so, so lucky you don't have any hair!"
BellaSugar: What are some of your favorite things to do? What do you like to eat, and what do you like to do with your friends?
HP: With my friends we like going the movies, and to the library — because obviously I'm still in school. We also like going horseback riding. What do we like to eat? We mix popcorn with chocolate. We mix it together and stick our hands in it and start licking. It [sounds] disgusting, but it's really good.
BellaSugar: What's up next for you?
HP: Tomorrow, I'm going to school.