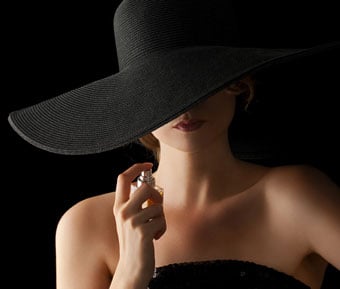 Mark Knitowski, the in-house fragrance guru at Victoria's Secret, is the kind of person I'd love to chat with for hours, as he's a wealth of knowledge when it comes to the intricate art of perfumery. Last week, he gave us his sexiest fragrance tips — just in time for Valentine's Day. And now, he's sharing more with us about the fragrance-making process, including his advice on how to avoid perfume overkill. To find out what else Knitowski had to say, just keep reading.
How do you come up with the idea for a scent?
It is based on the programs we are working and the space the brand team is developing. For romantic it could be a fresh play off floral with sparkling fruits, or a soft floral blend with an enveloping ethereal warmth. If it's provocative it would be more bold, more edgy, with a darker background that would include amber, musks, and touches of gourmand to give it a balanced appeal for our consumer.
What's the core element that all Victoria's Secret fragrances share?
All are sexy. Based on the program they may have different elements of sexy, such as romantic, provocative, playful, [or] glamorous — but they are all about being a woman and feeling sexy.
Many people don't realize how overpowering his or her fragrance might be. What's the best way to avoid perfume overkill?
The more you wear a fragrance the harder it is to smell how big or strong it is on you. Many women who we have spent time with say they can't smell the fragrance they have on, yet other women around them will think they are crazy because of how big and powerful the projection is. The best way to avoid fragrance overload is to understand the type of fragrance you are using and how it projects. Spray it in a room or space as you would on yourself (number of spritzes) and see if you feel it is overbearing. If it is you should lower or reduce the number of spritzes when you apply. Also if you have a trusted friend, you could ask them if they think it is too strong.