Iraq Plastic Surgery on the Rise
Cosmetic Surgery Is on the Rise in Iraq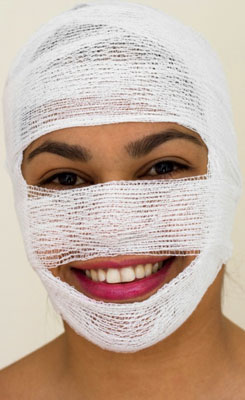 While the world has been focused on the elections in Iraq, a new trend has quietly emerged: cosmetic surgery is on the rise in Baghdad. While plastic surgeons in Iraq have already been helping patients who were disfigured by the war, these days an increasing number of them are seeing patients for rhinoplasty, Botox, and other cosmetic procedures.
Many doctors who left the country for years out of fear that they might be kidnapped or otherwise harmed are also returning, increasing the availability of cosmetic procedures. Still, the overall business trend is only in its infancy. The Washington Post reports that fewer than six cosmetic surgeons operate in Iraq, and patients often must provide their own materials. If you want a boob job, you'll need to import the silicone yourself. Or if you want Botox, you'll need to pick it up at the pharmacy.
It seems that a march toward stability also means the return of some of the more extreme ways people pursue beauty ideals. Does it surprise you that some Iraqis are going the extreme-makeover route?