Isaac Mizrahi Interview on New Fragrance Fabulous
Isaac Mizrahi Explains the Secret of Being Fabulous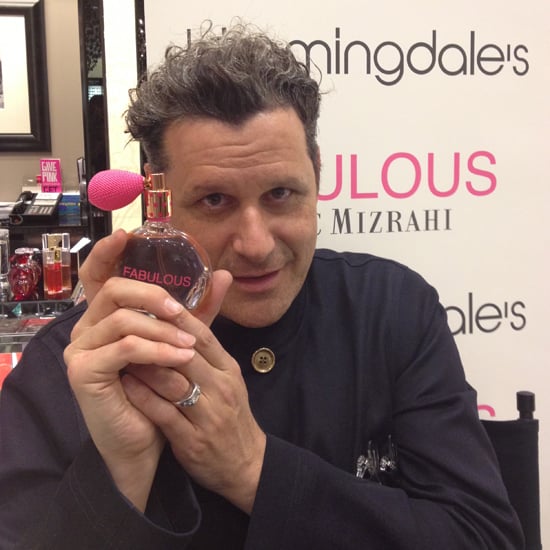 After years of designing clothes, Isaac Mizrahi is taking his fabulousness to the fragrance counter. The designer's first foray into the women's perfume arena is Fabulous. "I wanted to somehow embody the essence of my work to date in a perfume," Isaac said this evening at Bloomingdale's 59th Street in New York, "and embody the way I feel about women in a particularly sensual experience of smell — as opposed to other sensual experiences like wearing clothes."
The fragrance's inspiration comes from Isaac's experiences growing up in New York. ("It smells like rich people," he joked.) Encapsulated in a vintage-inspired bottle, the eau de parfum features notes of bergamot, nectarine, and cedar.
So what's the key to actually being fabulous, according to Mr. Mizrahi? "Don't take yourself too seriously," he says. "Think about yourself as fabulous, and you'll be fabulous."