Janeane Garofalo on Brazilian Waxing
Do You Think Brazilian Waxes Are Truly Popular?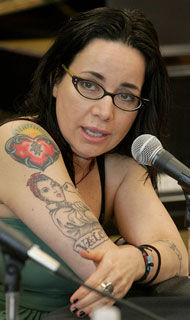 Funny lady Janeane Garofalo has a new stand-up special out called If You Will, and in it she takes on the popularity of Brazilian waxes. In a recent interview, she said, "We've been conned into thinking it's desirable to have that waxing done and that people like it. I think it's a national myth that we have all gone along with for some reason."
But how many people are getting Brazilians, anyway? It's not like there's a hair census that reveals the trends of the nether regions. When it comes to depilation, I'm definitely a "to each her own" kind of girl. While some people wax or shave everything, plenty of others don't. So what do you think? Is Brazilian waxing really as popular as Janeane says?