January Jones [1] may be best known for her role as Mad Men's uptight Betty Draper Francis, but the real January likes to have fun with both her hair and makeup. In fact, she's been spotted wearing everything from pastel strands to iridescent eye shadow. The actress turns 36 today, and we're celebrating with a look back at her top beauty moments.
Amid a slew of British actors like Hugh Grant [2] and Emma Thompson [3], American actress January Jones [4] made an appearance in the 2003 film Love Actually. At the New York premiere, January showed off her signature blond hair with natural waves and bangs, and her makeup was natural with rosy cheeks and a pink pout.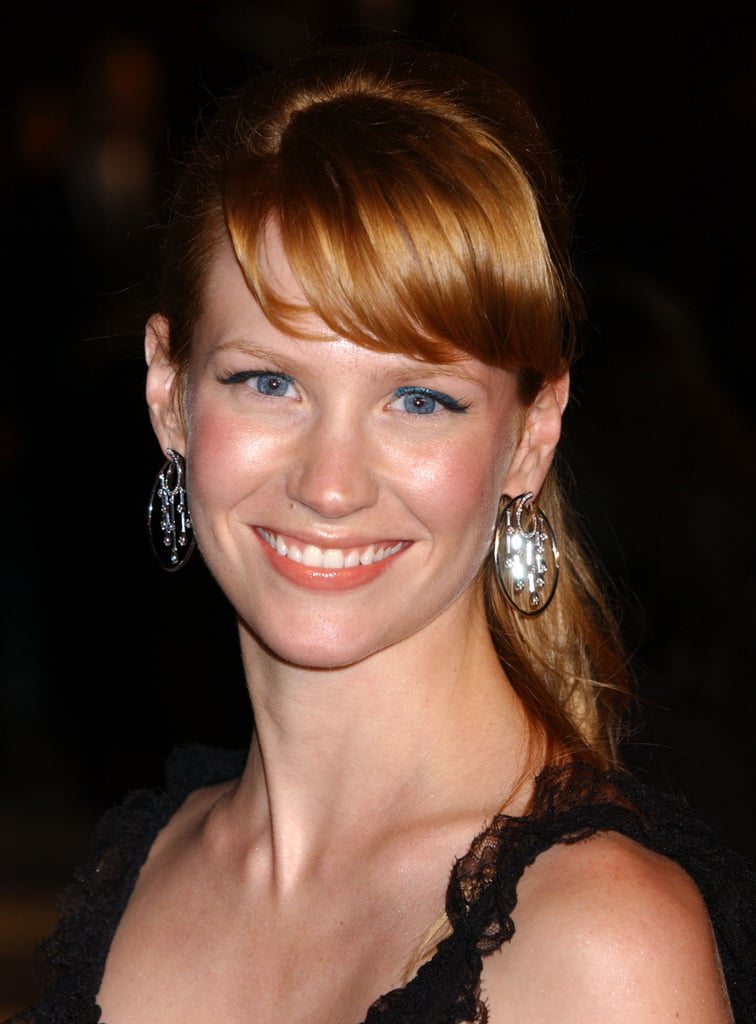 At the 2005 Vanity Fair Oscars party, January showed off strawberry-blond hair with side-swept bangs and a ponytail. She kept her makeup simple: a pop of bright blue eyeliner made her blue eyes stand out.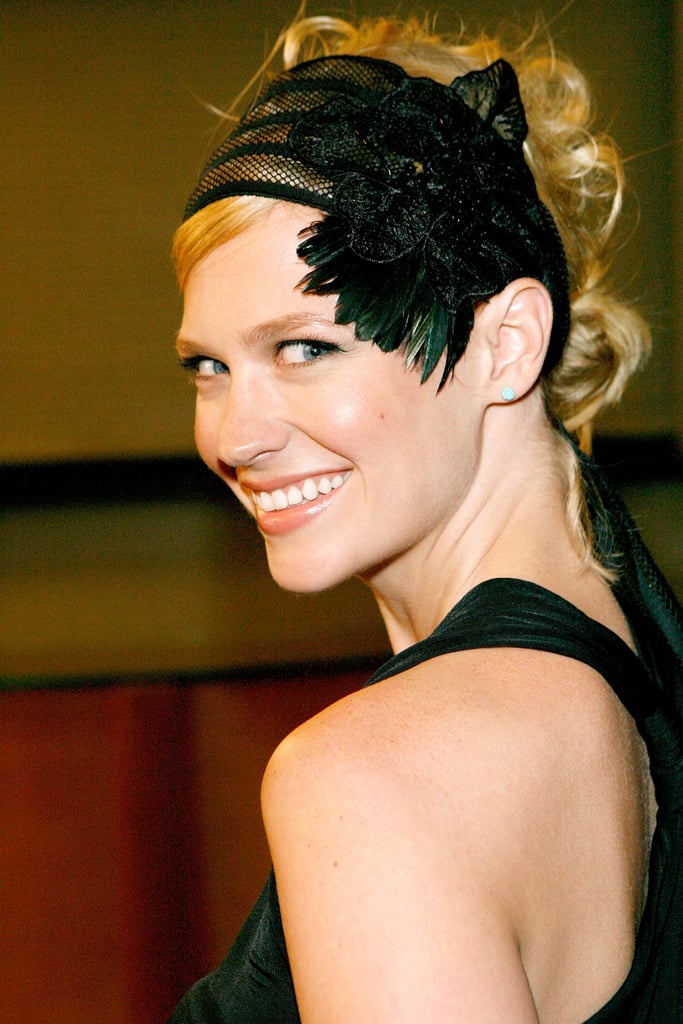 January showed off her modern style with a major headpiece that featured feathers, mesh, and a flower at the Mad Men season-two wrap party back in 2008.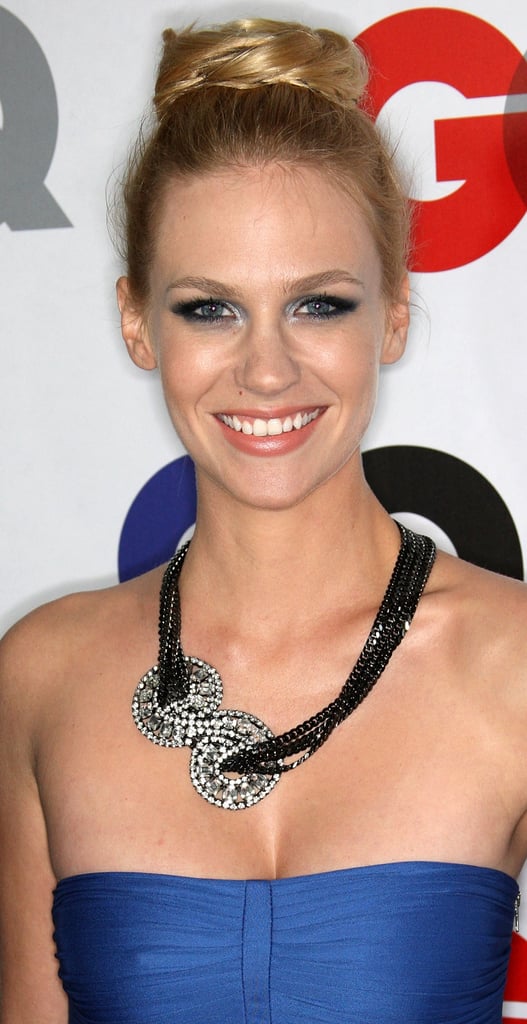 At a GQ party in 2010, January sported a voluminous topknot, which she paired with a dress-complementing metallic-blue smoky eye. And on top of that, she wore a Jennifer Behr head wrap as a sparkling necklace.
January went for a more classic take on beauty at the 2010 HBO Golden Globes afterparty. She paired her black Lanvin gown with a deep red lipstick and accented her voluminous updo with a black satin ribbon. A modern-day Holly Golightly, no?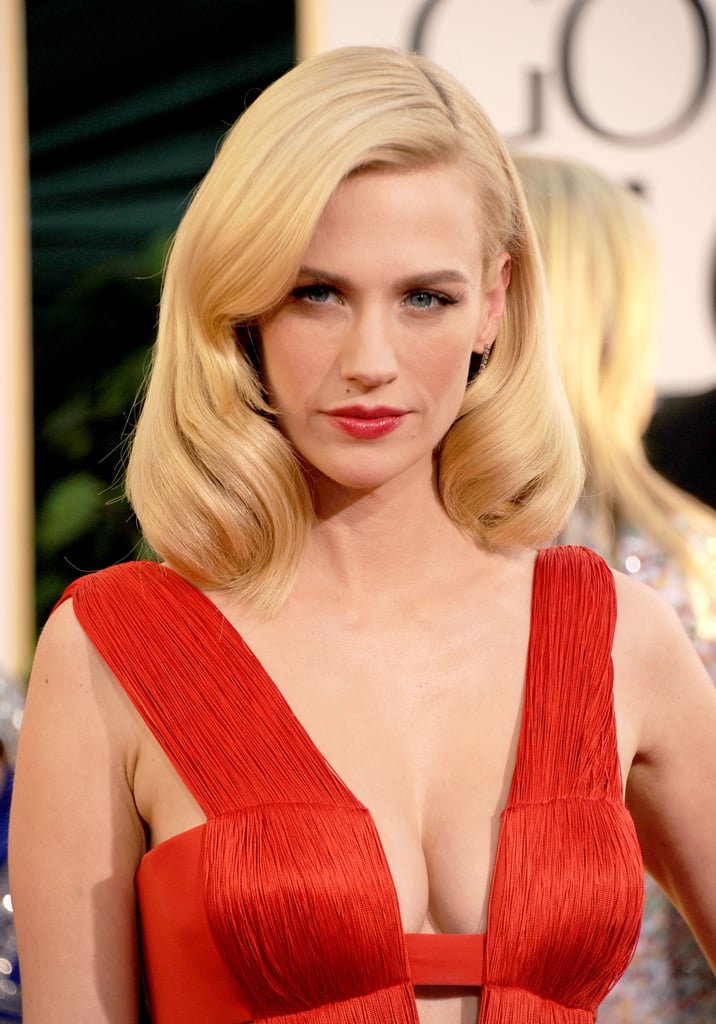 Heads were turning at the 2011 Golden Globes when January hit the red carpet. She went for major sex appeal in a plunging gown paired with smooth, glamorous waves. The look was complete with flirty lashes and a touch of red on her lips.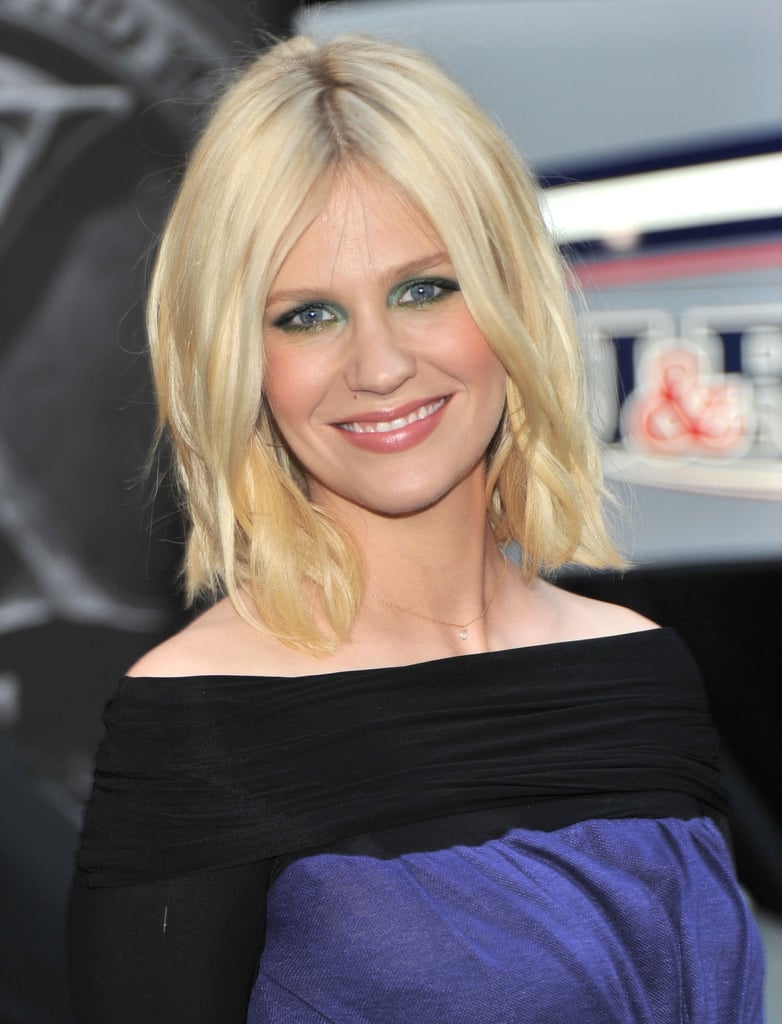 Starring as Emma Frost in X-Men: First Class, January walked the movie's red carpet premiere with tousled waves and a blue-and-green smoky eye. One thing's for sure: the actress loves to experiment with color.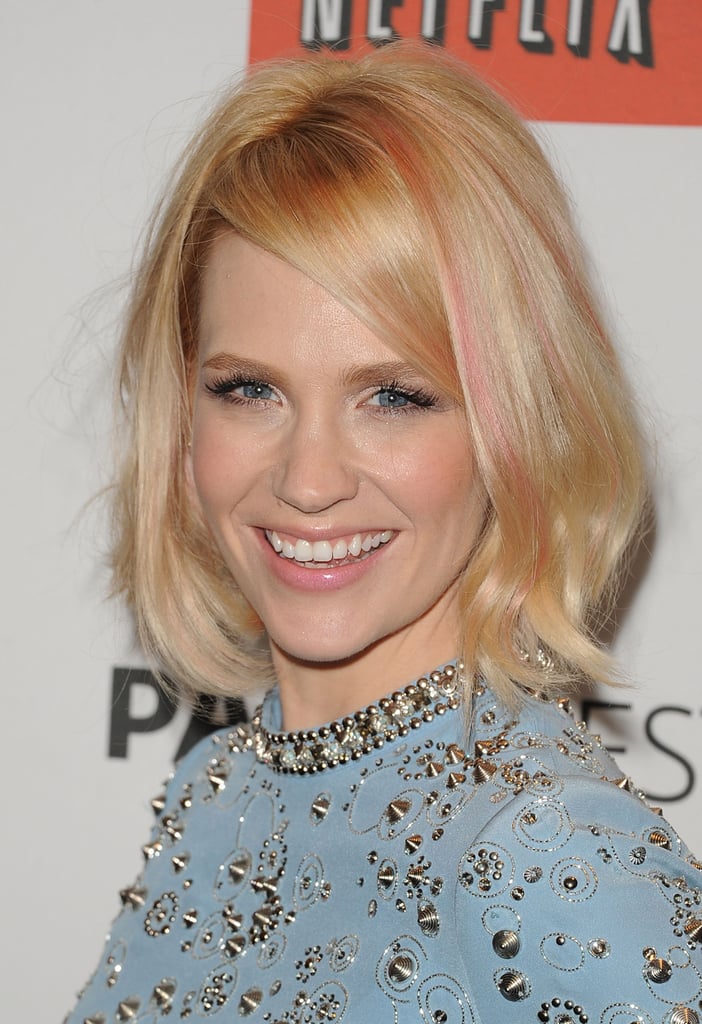 PaleyFest 2012 honored Mad Men, and January Jones [5] ditched her seriously styled Betty Francis character for a studded dress and pastel-pink streaks.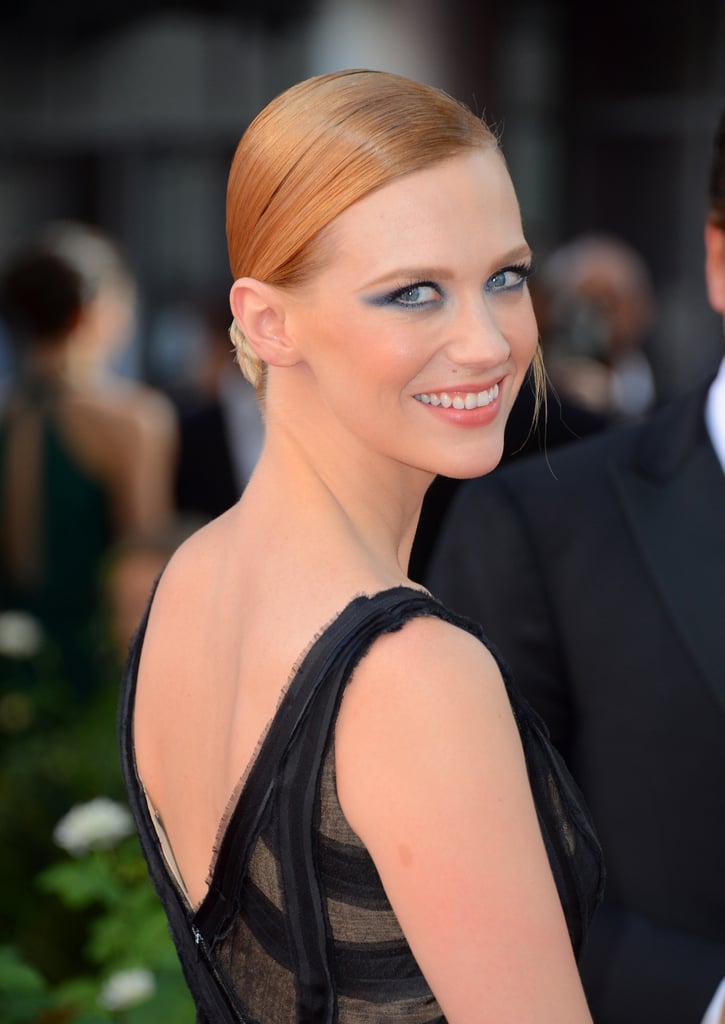 At last year's Emmys, January went for a modern take on beauty. She wore her hair slicked back in a tight, low bun, and her eyes were accented in an unexpected navy tint.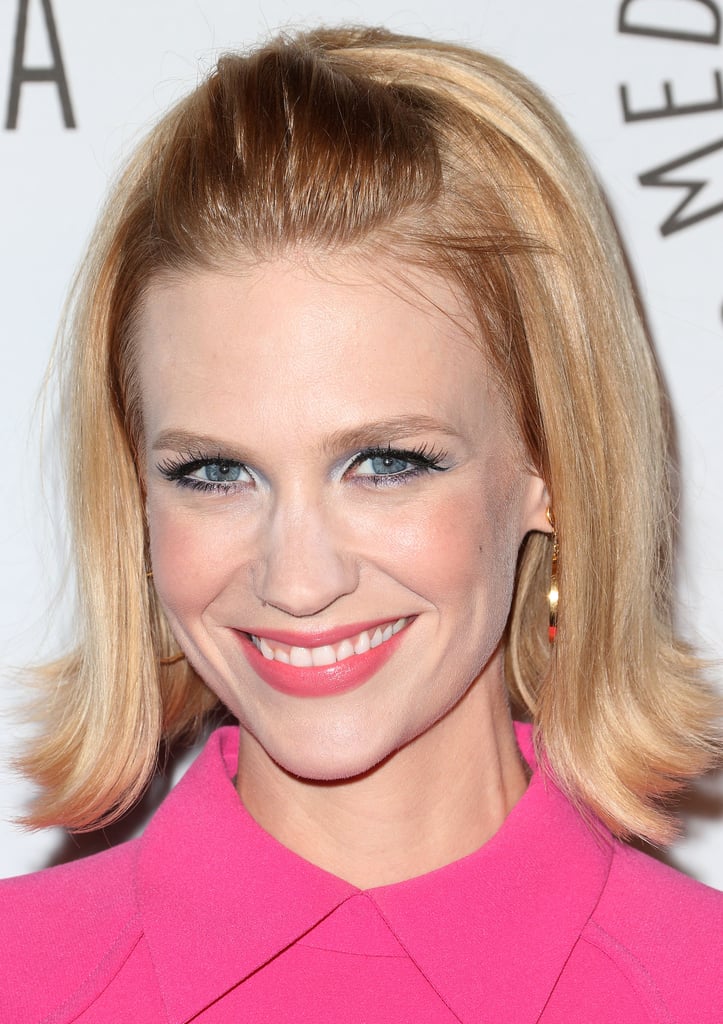 January arrived at a Los Angeles benefit in October of last year wearing a bright pink minidress that had a retro feel. And to complement her outfit, she went for a '60s vibe with her hair and makeup. Betty Francis would certainly approve.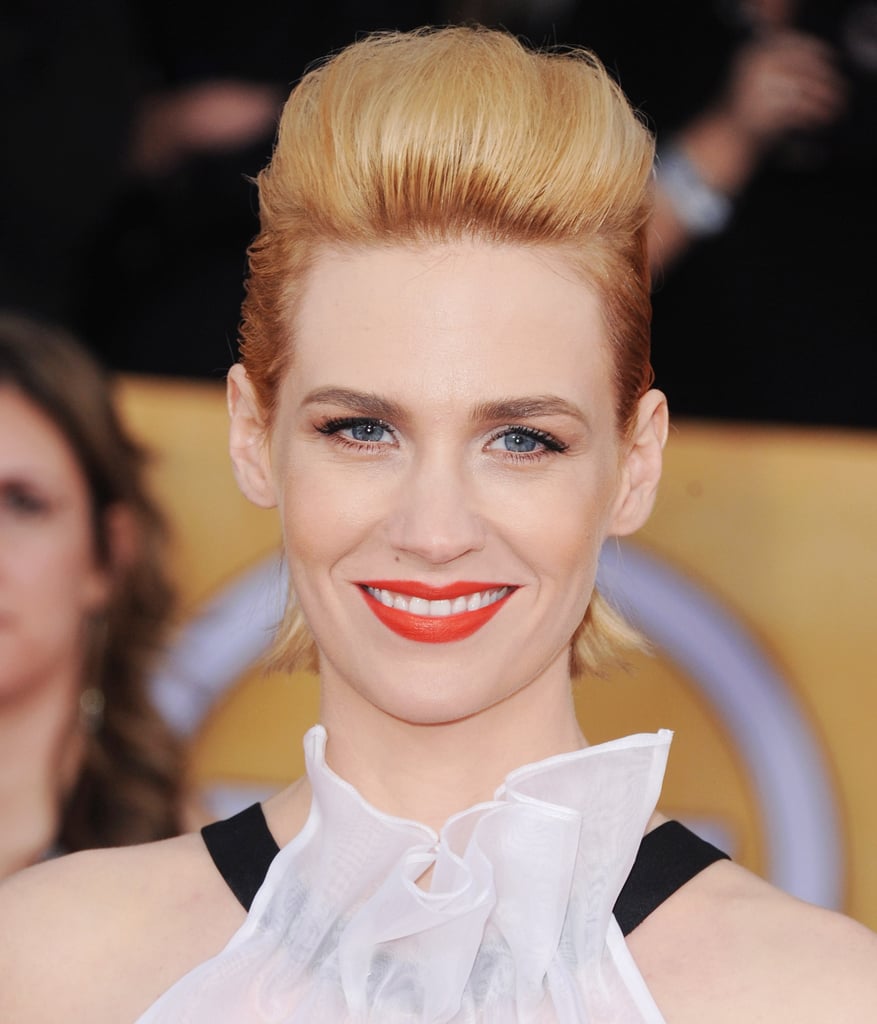 January wasn't afraid of a dramatic style at last year's SAG Awards. She paired a high-on-volume bouffant with an equally punchy lipstick hue.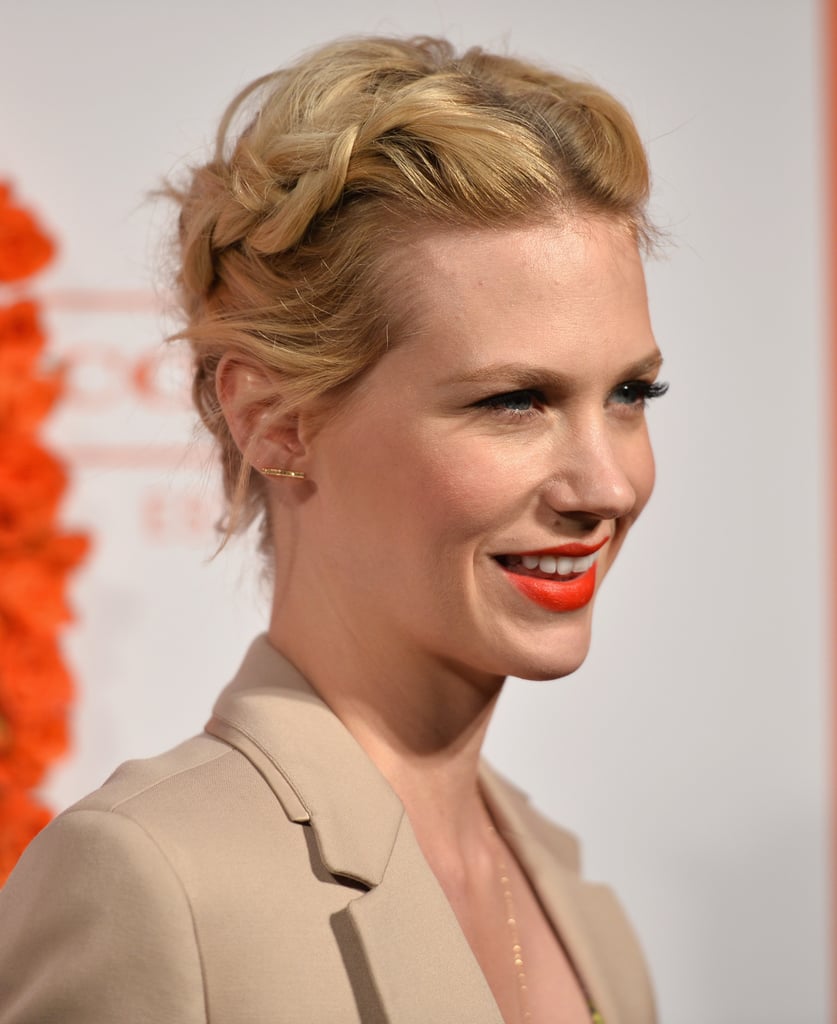 For all of us out there who can't seem to achieve a perfect plait, January showed us that tousled braids can also be gorgeous at a Coach event in April 2013.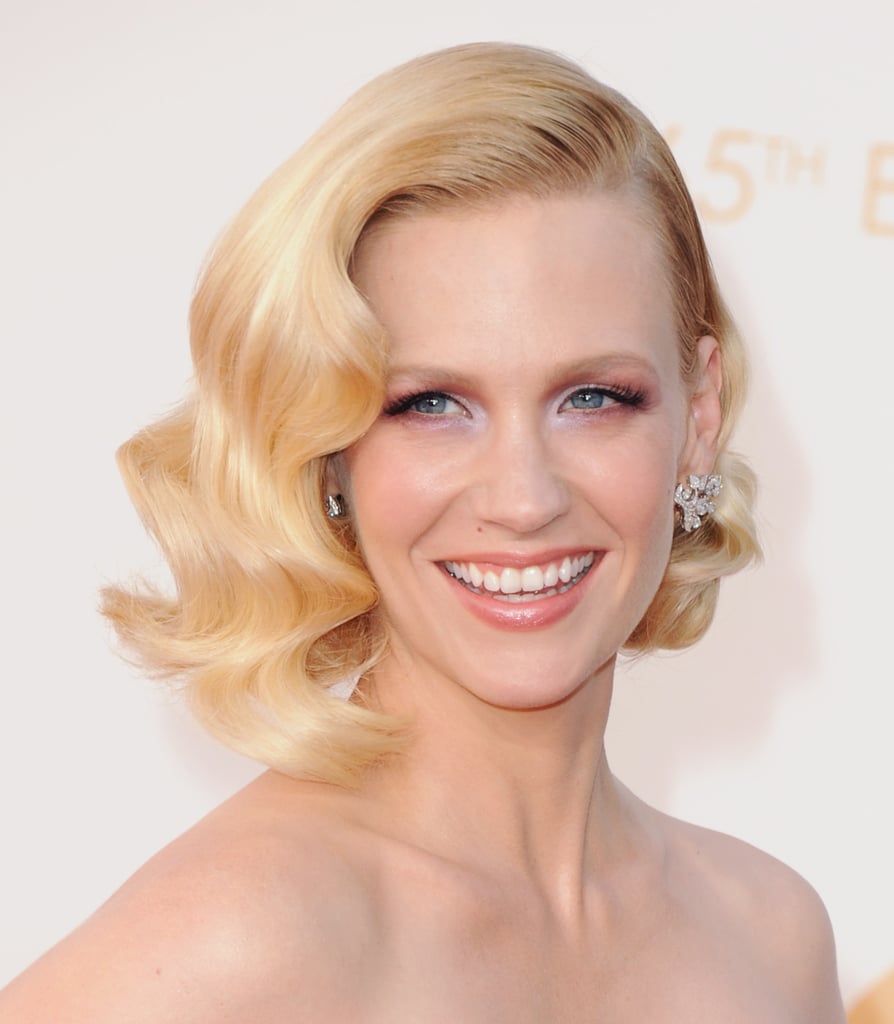 Her role on Mad Men has afforded January the opportunity to try out a bevy of vintage hairstyles, but these brushed-out, glossy waves at the Emmy Awards were both modern and classic, making them instant winners in our books.