January Jones in Lavender and Pink Makeup
January Jones's Lavender Look: Love It or Leave It?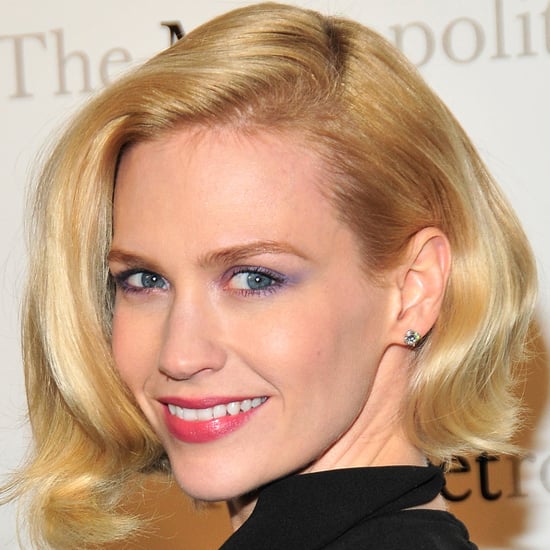 Leave it to fashion fiend January Jones to be a whole season ahead of the rest of us. At the Metropolitan Opera's premiere of Manon, the Mad Men star was all kitted out in a black silk Yves Saint Laurent gown from the Fall 2012 collection. Understandably, with such a dark, atmospheric ensemble, January's makeup artist tried to lighten the palette up a bit using seasonally appropriate lavender shadow and soft fuchsia lipstick to offset the austerity of her look. But do sweet Spring colors like these really work as dramatic winged eyeliner or statement lipstick? And in general, can March hues ever complement November designs?