January Jones Quotes on Beauty and Plastic Surgery 2011-04-07 17:32:00
January Jones Talks Plastic Surgery, Insecurity, and Mad Men Makeup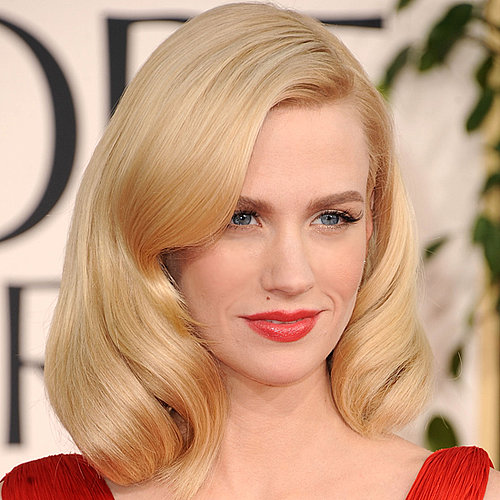 January Jones isn't one to pull punches, and in the May 2011 issue of Marie Claire UK, she talked about experiencing bullying because of her beauty. This isn't the first time she's spoken openly about the price of being pretty and her own insecurity, though. To see some of January's most forthright beauty quotes, just keep reading.
On acting and her insecurities: "'I'm afraid of judgment and I couldn't think of a job where you're more open to judgment, more exposed," January told Marie Claire. "I always have to face my fears."
On why she became a model: "[It was about ] showing all those b*tches in high school who said I wasn't pretty enough," January told GQ back in 2009.
On why she gave the above quote: "It sounds like something I might have said when I was, like, 15," January explained to Marie Claire. "The b*tches in high school were b*tches because I was pretty," she further added.
On how much makeup she wears for Mad Men: "Not as much as some people," January said in an interview with Vanity Fair. "We've got mine down to about an hour and a half. I don't wear too much makeup; I just wear lipstick and a little bit of eyeliner."
On her resemblance to Grace Kelly: "I've been offered a couple of TV movies playing Grace Kelly and there was no way I would touch them with a seven-foot pole," she told The Times Magazine back in March.
On plastic surgery: "It makes you feel good about yourself, although I wouldn't have anything done to my lips," January also explained to The Times. "I wouldn't be averse to having something pulled back and up, but I can't deal with the idea of my skin being taken off my face."