Jazz Jennings Beauty
This 14-Year-Old Transgender Girl Will Change Your View of Beauty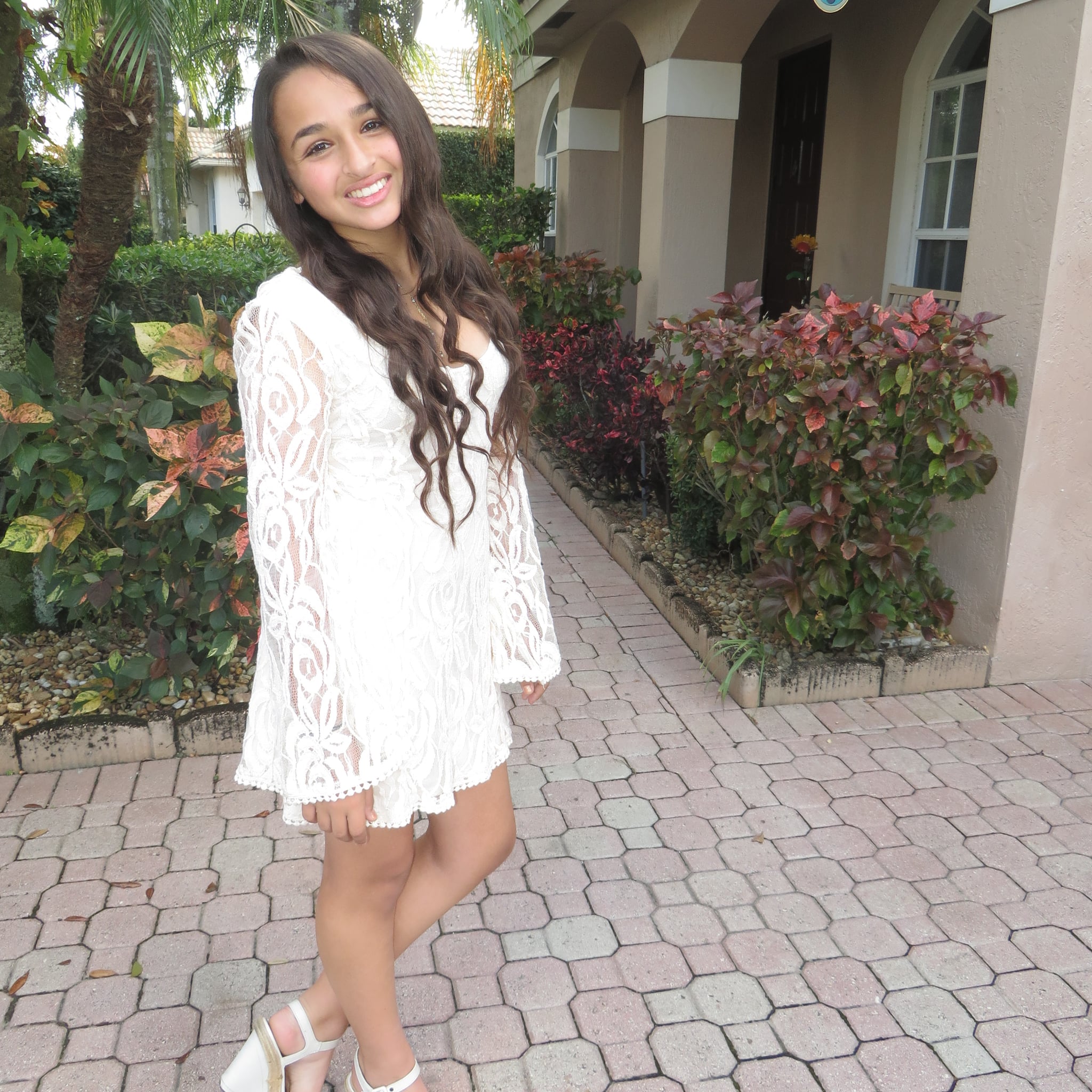 Source: Jazz Jennings
Jazz Jennings has captured the public's attention with her list of accomplishments. At 14 years old, she's already a published author and one of Time's most influential teens. And she's inspired many by opening up about her personal journey as a transgender individual. Born as a male, Jazz was diagnosed with gender dysphoria at 5 years old and identified with female early on in childhood. She has since become a spokesperson for not only transgender teens, but also young people everywhere on embracing one's true persona and inner beauty. We're excited to announce that Jazz is the newest face of Clean & Clear's "See the Real Me" campaign, in which real girls are encouraged to share their personal stories — be it via a video, Vine, GIF, photo, or any other social media means — using the hashtag #SeetheRealMe. Jazz is also partnering with TLC for a new non-scripted Summer series All That Jazz where viewers can follow her dynamic story. Here, Jazz chatted with us about the powerful ad, her own grooming routine, and what keeps her inspired as a teen activist.
POPSUGAR: How did you get involved with Clean & Clear's "See the Real Me" campaign?
Jazz Jennings: The brand approached me and told me about the campaign. The "See the Real Me" campaign is so great at helping girls find the courage to open up to their peers and be themselves, and I could really relate to that. I knew doing this campaign would help a lot of teens who are struggling like I did.
PS: Were you nervous about being part of a national campaign?
JJ: I wasn't nervous — just really excited to share my message because I want to help others.
PS: What was your favorite part about shooting the campaign?
JJ: I really liked creating the video because I got to be with my friends, and the crew was great. I also tried on the products like the Clean & Clear Deep Action Exfoliating Scrub ($9) and the Deep Cleaning Face Wash ($6).
PS: What is your personal beauty routine?
JJ: I don't really use a lot of products besides Clean & Clear because I don't put on a lot of makeup. In the morning when I wake up, I'll exfoliate. Then at night when I shower, I'll also use an exfoliating scrub. My routine is easy, and I just get clean skin.
PS: Do you have a beauty look you gravitate toward?
JJ: I'm a no-makeup kind of girl. I wait for someone to really get to know me, and then they can judge me for who I am. I guess you can say my signature look is beauty comes from within because that's what I believe in.

Source: Getty / Earl Gibson III
PS: What is one important lesson you learned in your journey as a youth advocate?
JJ: I've learned that no matter what your differences are, you have to embrace them and be proud of the way you are. If I wasn't confident in who I am or didn't like the fact that I was transgender, then I would not have gotten as far as I have today. Also, if you accept yourself, then you'll find that others will accept you as well, and having that support is really reassuring.
PS: How do you define inner beauty? And how did you find your own?
JJ: Inner beauty is when you can look in a mirror and push away all the outer thoughts of your appearance, like how your nose looks or how your eyes look, and see yourself for who you are on the inside — and say I am a confident person, I am a strong person, I'm proud of the way I am, I am a kind person. That defines who you are on the inside, and that's true beauty.
Ever since I was a child, I always knew I wanted to be a girl. And over time, my family began to support me and helped me transition into the girl that I am today. Throughout that process, I was able to find who I am and realize, you know, I am a girl, and I am happy with the way I am. I am beautiful, and I can't let anyone else judge me for that. I found my inner beauty through the process of becoming myself and becoming a girl.
PS: Do you have advice on how other transgender teens can embrace their inner beauty and be comfortable in their own skin?
JJ: Transgender teens just have to come out of the shadows and be themselves. If they hide who they are, then they'll never get anywhere. They have to express themselves the way they are on the inside — that's finding their inner beauty — and then bring that outward so that everyone [else] can see.
PS: Where do you find the courage and strength to talk about your own experiences? How do you deal with negativity from other people?
JJ: The way I find my courage is from the love and support my family gives me as well as my friends. They inspire me every day to keep moving forward, and they help me push aside the negativity, to inspire me to keep doing what I am doing. Really, when I see hateful comments, it just motivates me to keep educating [others], and it's not about [me] being in the media all the time. Sometimes I might not want to present myself on TV, but I know that it will help so many other people. The negativity can be difficult sometimes, but I can't let it affect me. If I do, then it'll collapse my strength, and I need to stay strong and be that voice for other transgender kids.
PS: Diversity in beauty is growing! What do you see for the beauty industry in the future and for yourself?
JJ: I think teens are realizing that beauty comes from within [vs.] stuffing their face with makeup. You have to judge someone for who they are on the inside, and I definitely think we are becoming more diverse as a society. I want to continue helping others and be the voice that helps transgender people.
Watch Jazz's episode of #SeetheRealMe for Clean & Clear below: