Jean-Paul Guerlain Makes Racist Remarks on French TV
Guerlain Won't Stand For Jean-Paul Guerlain's Racist Remarks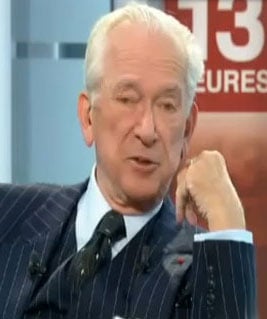 Last week on French TV, Jean-Paul Guerlain (the last heir of the Guerlain dynasty) used a racial slur not once, but twice, while talking about the work that went into developing Samsara, a fragrance launched in 1989. As you can imagine the perfume house is distancing itself from Jean-Paul as a result, noting that the 73-year-old hasn't been a shareholder since 1996 and actually retired back in 2002.
Jean-Paul apologized in a statement, saying, "My words do not reflect in any way my profound thoughts but are due to an inopportune misspeaking which I vividly regret." Guerlain (the brand), however, calls his racist remarks "intolerable," going against the "culture, values, and ethics practiced by the enterprise, which promotes the diversity of talents of all origins."
Obviously Jean-Paul's statements are inexcusable, but do his actions impact your opinion of the brand?