Jennifer Aniston's Makeup at The Bounty Hunter Premiere
Get Jennifer Aniston's Bounteous Glow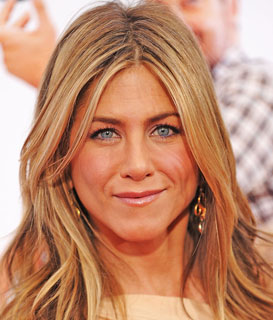 At the premiere of The Bounty Hunter last night, Jennifer was showing off a gorgeous sun-kissed look that's perfect for vacation, Spring break, and warmer weather in general. Chanel makeup artist Angela Levin created Jen's warm-toned glow, and now she's sharing her tips with us on how we can replicate the look at home. Get the red-carpet tutorial when you read more.
Eyes:
For Jen's eyes, Levin used Chanel's Multi-Use Makeup Palette in Paris-New York ($85).
First, she applied the light beige powder all over as a base and swept the light brown shade onto the crease. Next, she wet the same light brown shade and used it as an eyeliner, applying it to both the top and bottom eyes with an eyeliner brush. "Finally, I took a bit of the reddish brown shade and applied it under the eyes. The red hue in the powder really made Jen's blue eyes pop," Levin added.
To finish up, Levin swept on two coats of black mascara.
Lips and cheeks: