Jennifer Lopez [1] is one of the top beauty icons in Hollywood. Not only is she famous for making caramel-toned highlights coveted worldwide, but she's amassed a fragrance empire worthy of the record books. The fact that she recently celebrated her 46th birthday is hard to believe! Her body slides into a naked dress better than most 20-somethings. When it comes to beauty, her hair and makeup looks remain playful despite her age. Here's a look back at some of her most memorable red carpet moments.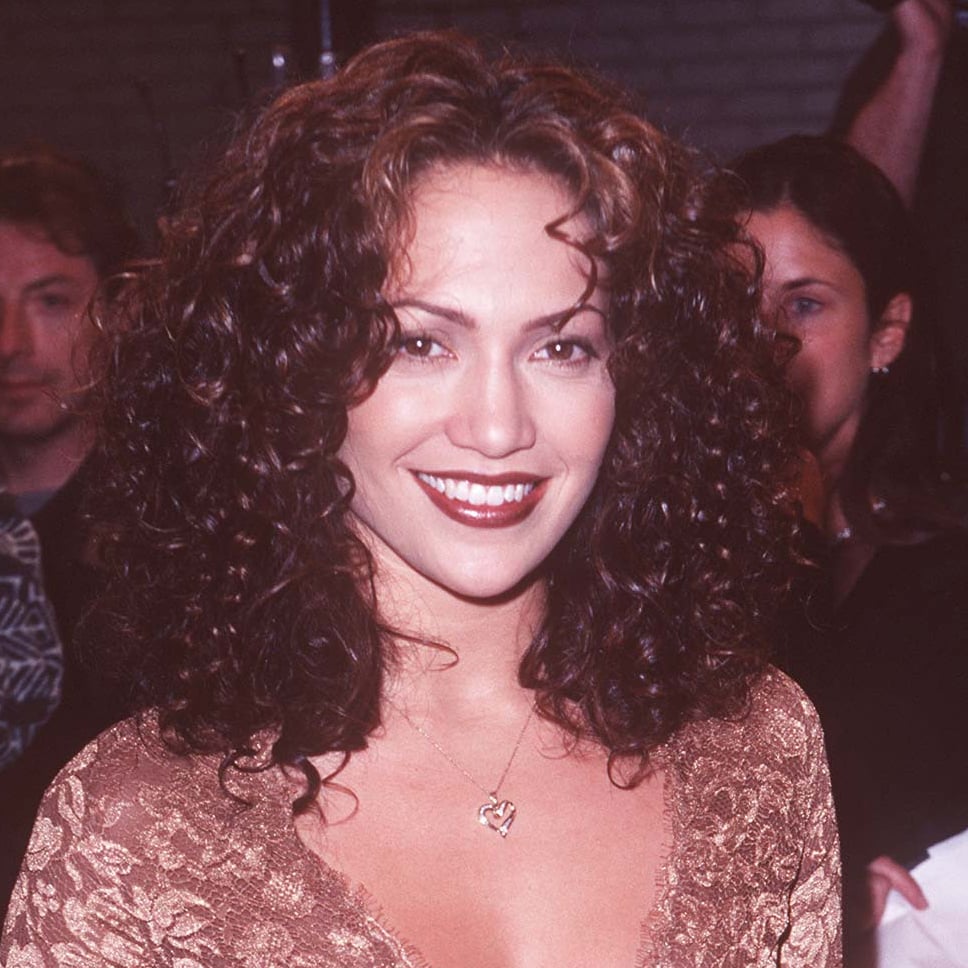 For the 1997 premiere of Anaconda, Jennifer wore a brick red lip look, along with a bevy of dark curls.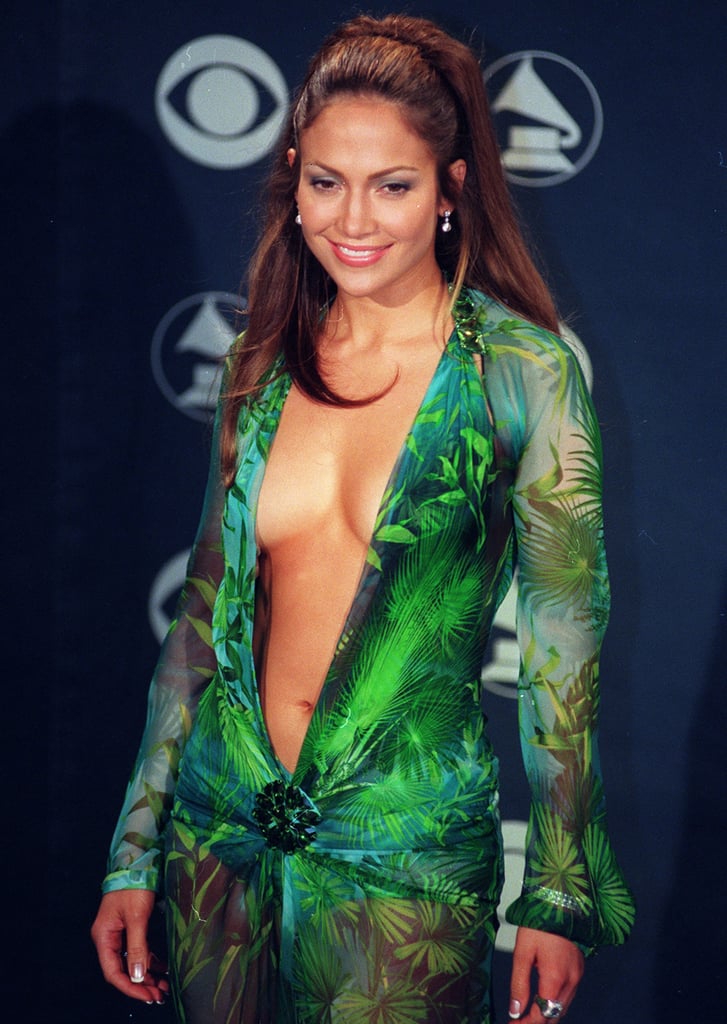 No Jennifer Lopez [2] retrospective would be complete without a mention of her plunging green 2000 Grammys Versace, which she paired with a half-up waterfall hairstyle.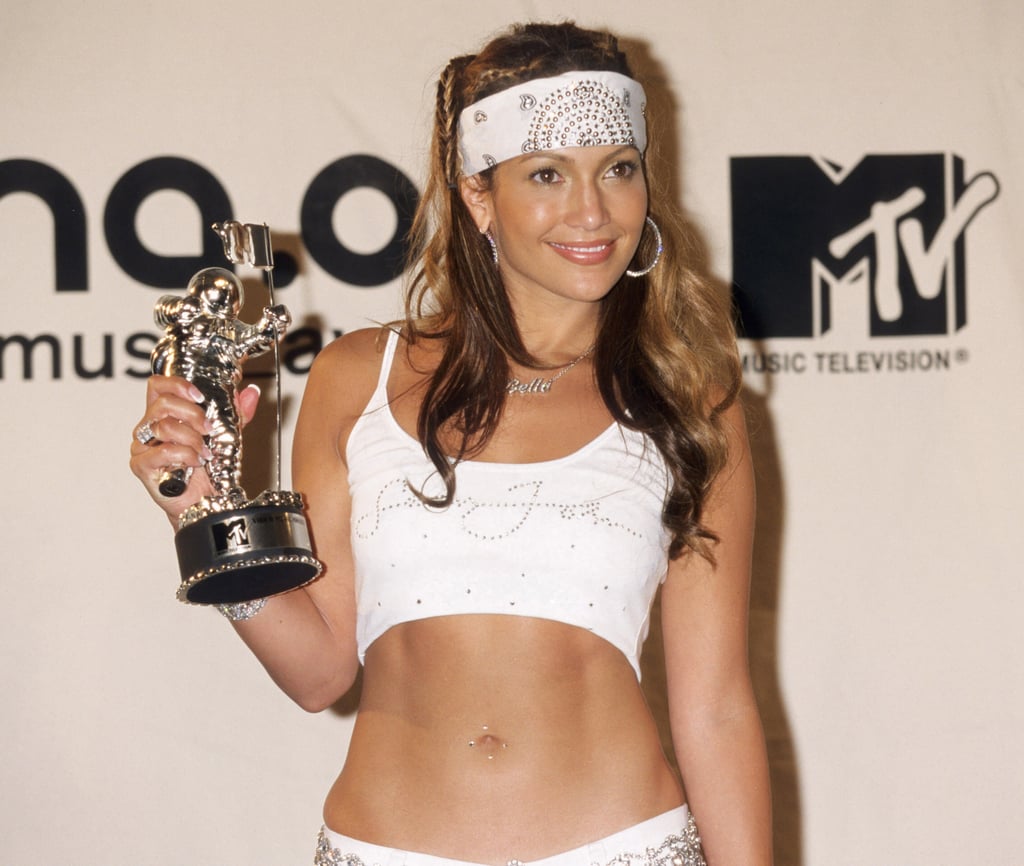 Jennifer went for a sporty style at the 2000 MTV Video Music Awards, donning a series of braids under a bedazzled sweatband.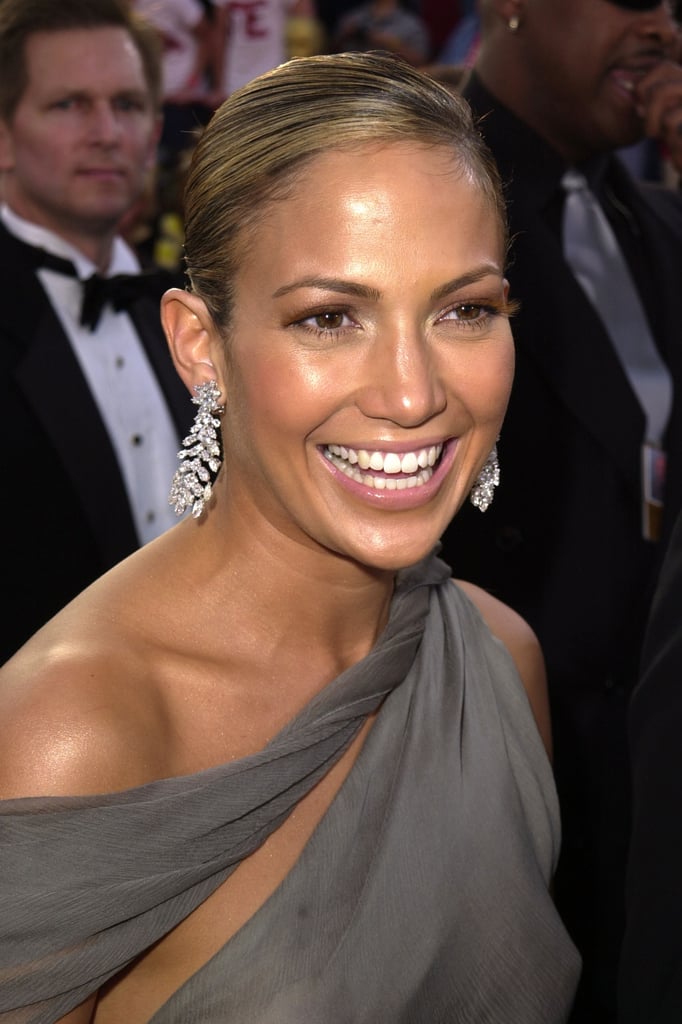 At the 2001 Academy Awards, Jennifer had then-boyfriend Cris Judd by her side, but she also had some other eye candy to show off: mink eyelashes.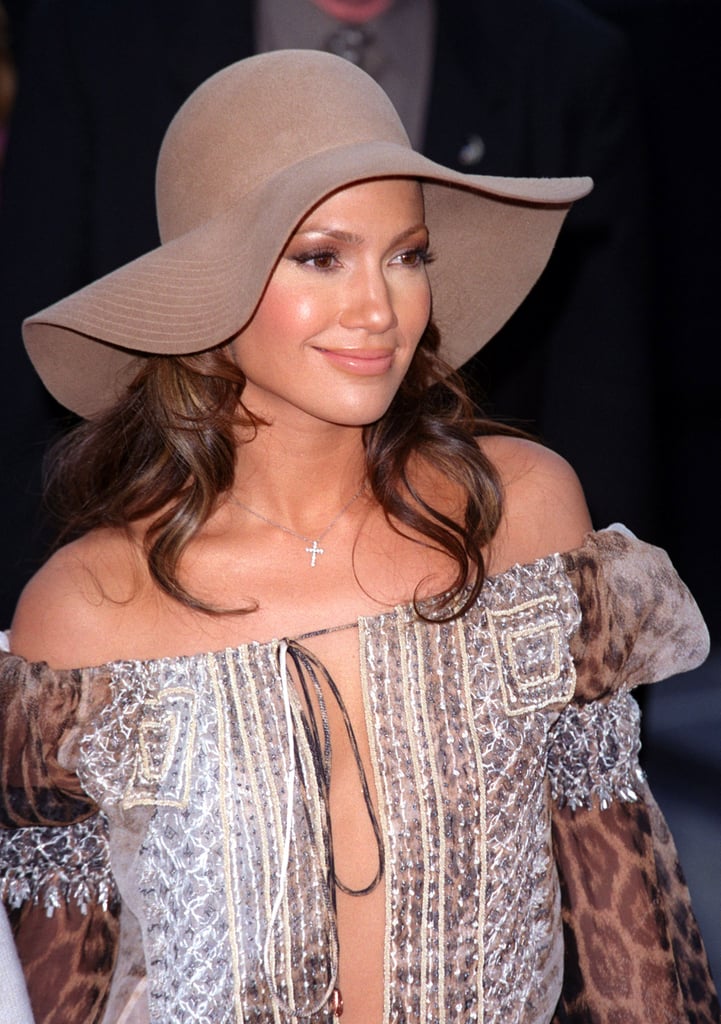 Jennifer, pictured here at the 2001 MTV Video Music Awards, helped make floppy hats a thing.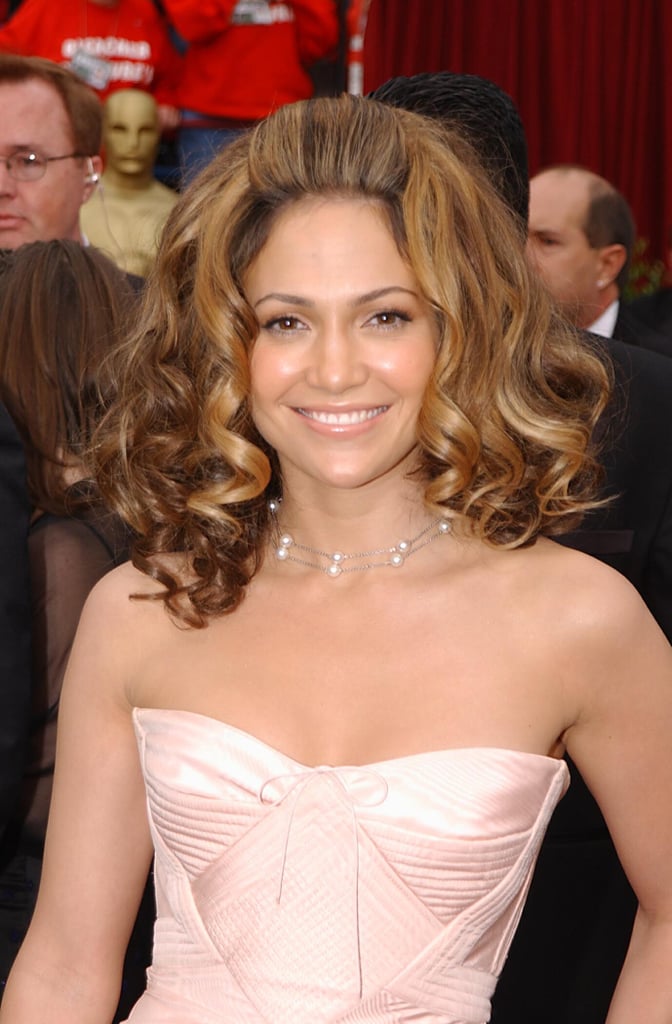 This vintage-style bouffant, which Jennifer wore at the 2002 Oscars, had her on a swarm of worst hair lists.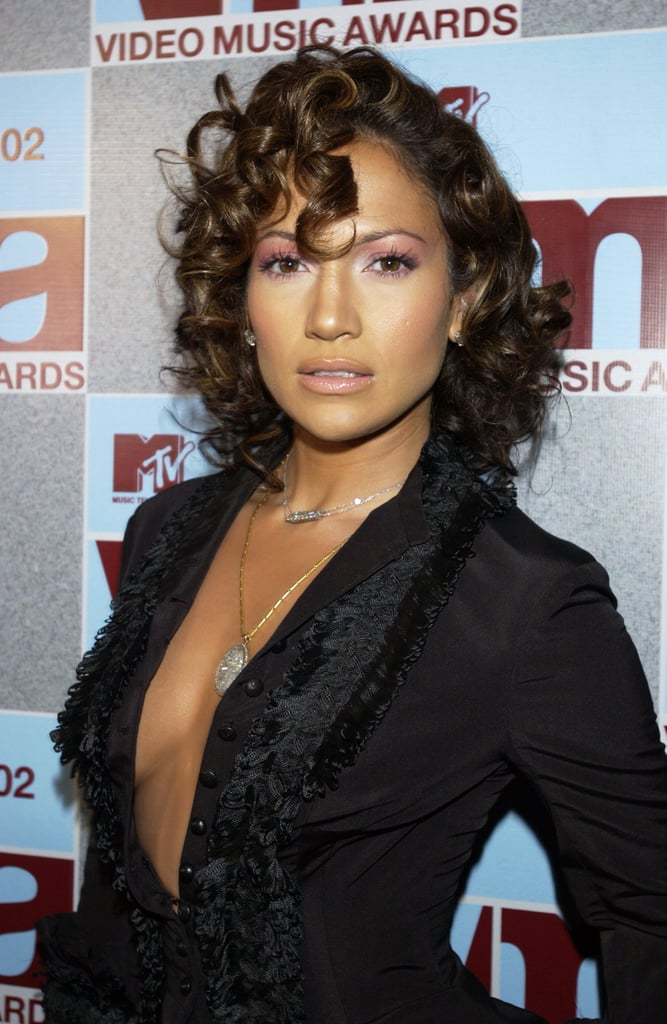 Jennifer showed off a much shorter, much curlier hairstyle at the 2002 MTV Video Music Awards. But she also proved that pink eye shadow, when applied from lash lines to eyebrows, actually can work. (Maybe just on her, though.)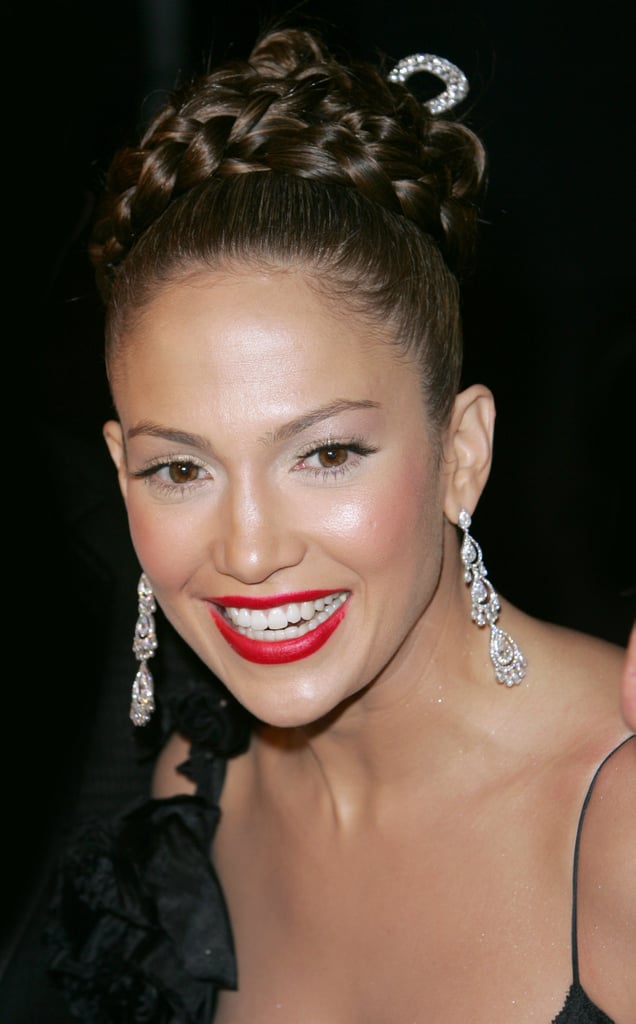 At the 2004 Met Gala, Jennifer glammed up her look with a braided updo, bold red lips, and a well-highlighted complexion.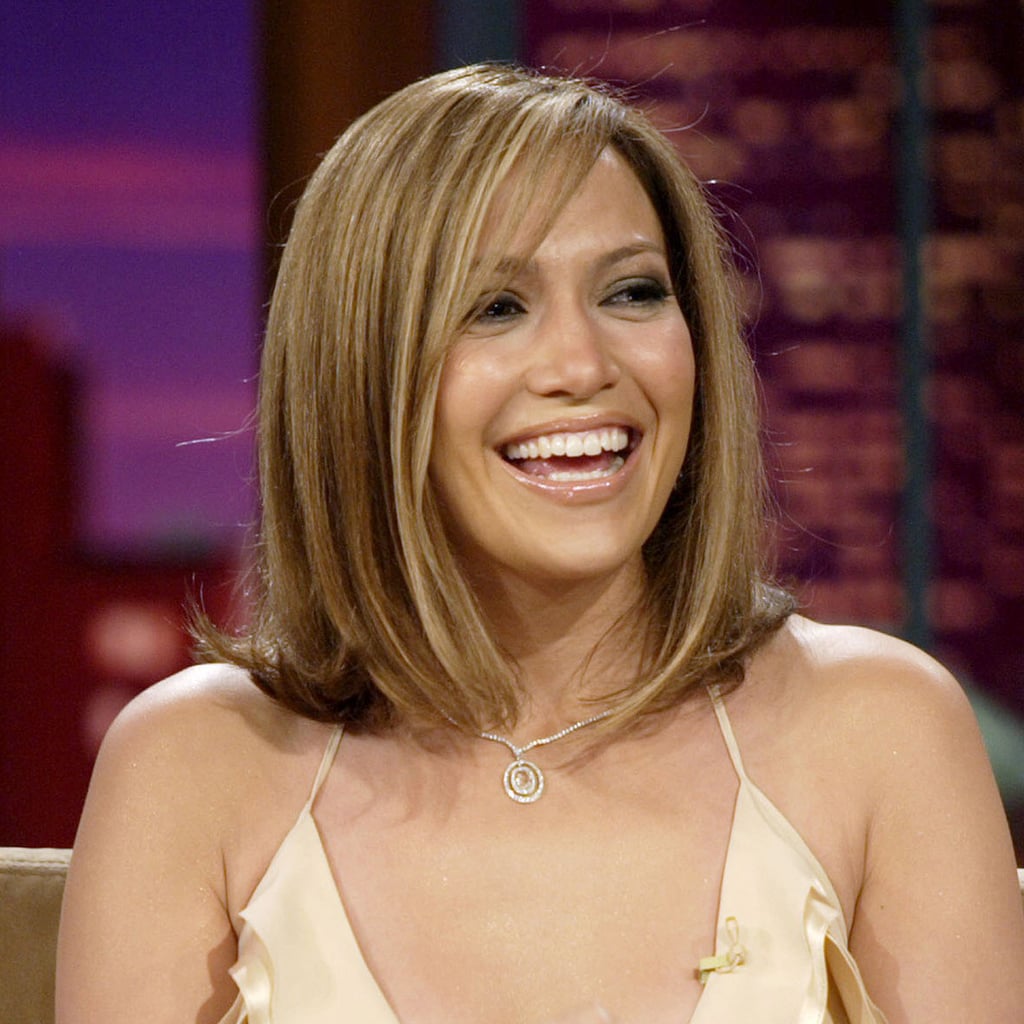 We're not used to seeing Jennifer with shoulder-grazing strands, but for a 2005 appearance on The Tonight Show With Jay Leno, she showed off a chic blond bob.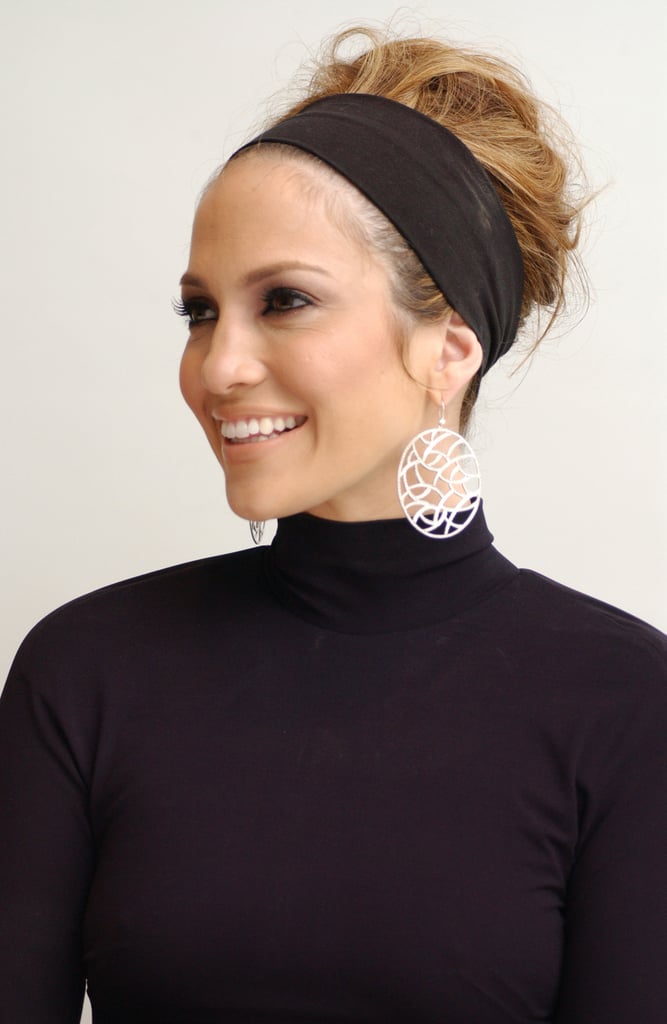 For a Monster-in-Law press conference in 2005, Jennifer pulled her hair back with a thick black headband and teased and tousled her ends. She paired the updo with a smoky eye fit for daytime.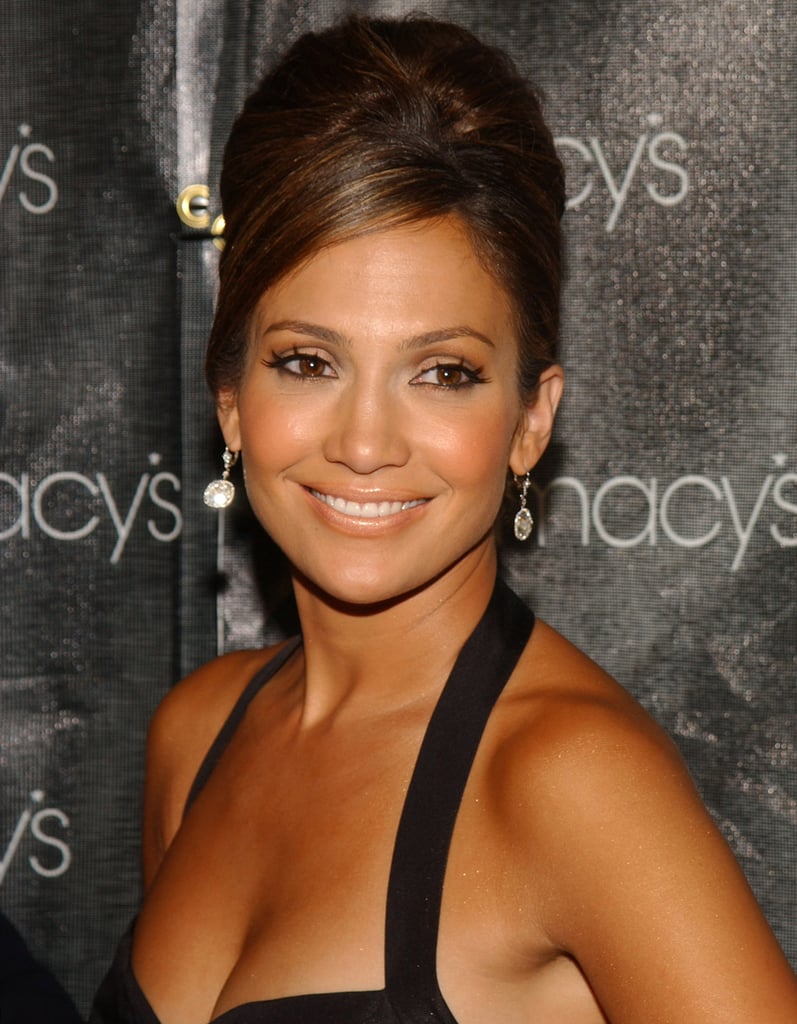 Jennifer donned a retro-inspired beehive style at a 2005 Macy's event.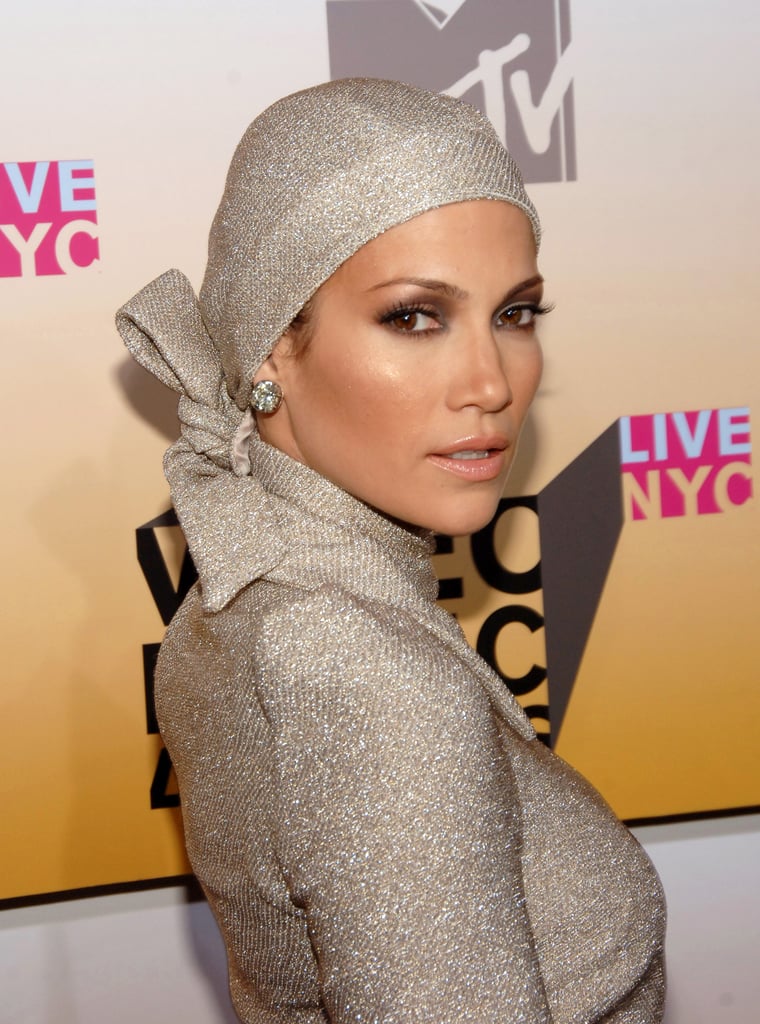 A shimmery gold minidress, complete with matching turban, made Jennifer the epitome of '70s-era glamour at the 2006 MTV Video Music Awards.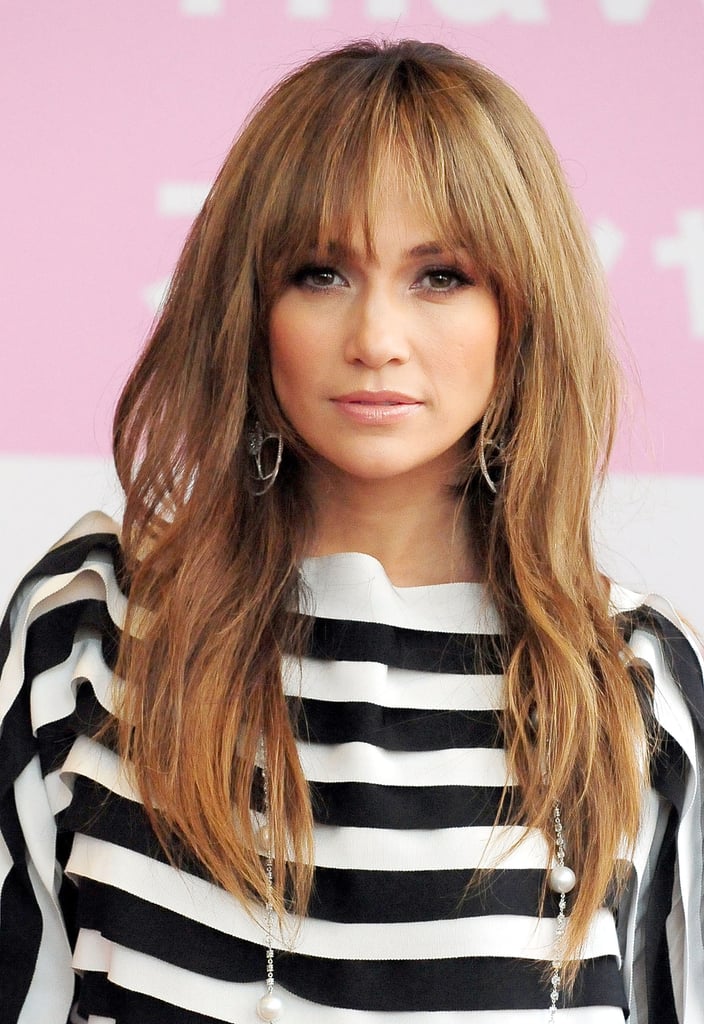 While Jennifer (pictured at a Tokyo event in 2009) usually goes bang-free, fringe looks fabulous on her.
For the red-carpet premiere of The Back-Up Plan in London back in 2010, Jennifer showcased her own haute version of the topknot, bird's nest-style.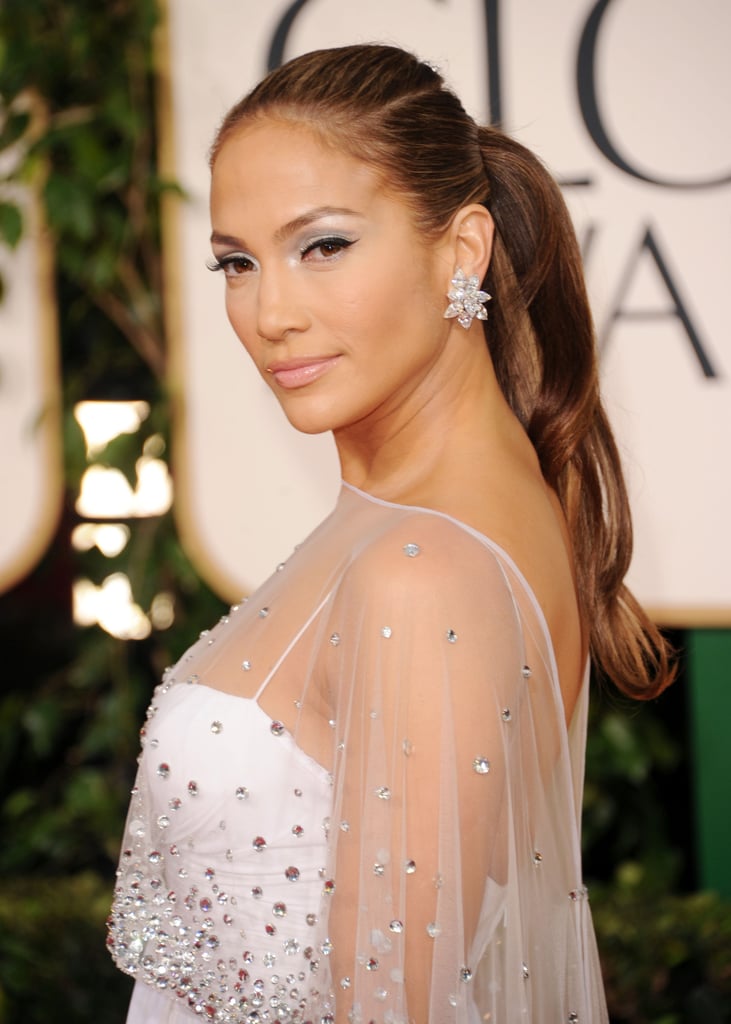 Jennifer was dripping with ice at the 2011 Golden Globes, from her frosty shadow to her sparkly hair accessory atop a double ponytail [3].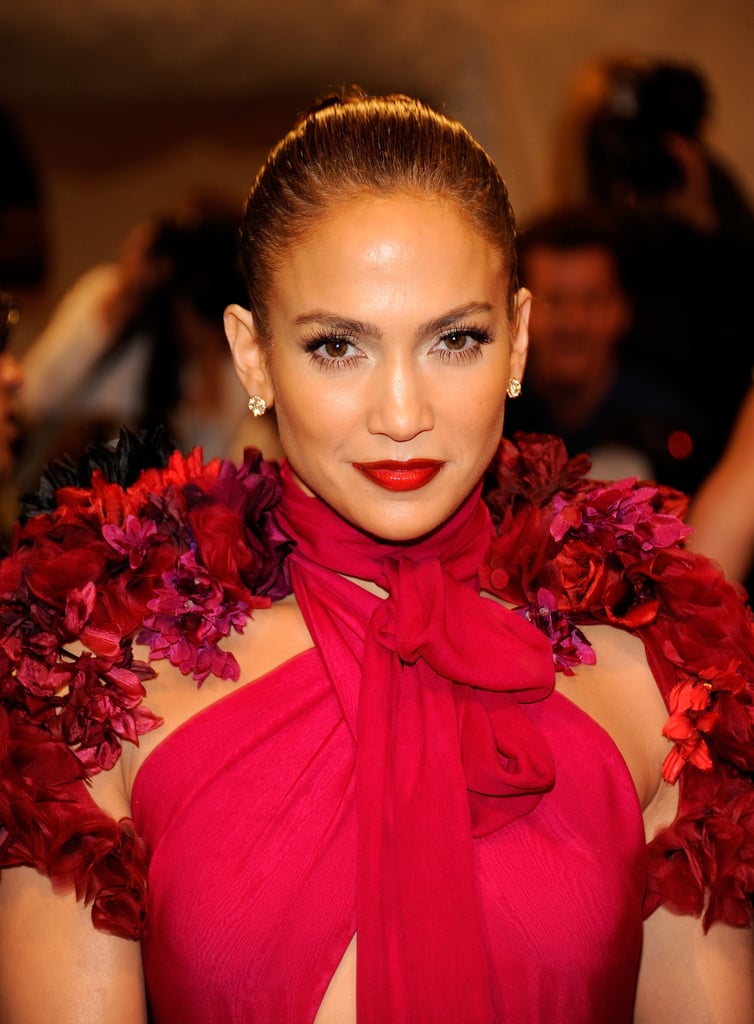 It's rare to see Jennifer in anything but her signature neutral lip look, but at the 2011 Met Gala, she coupled a fuchsia Gucci gown with a candy apple-red lipstick.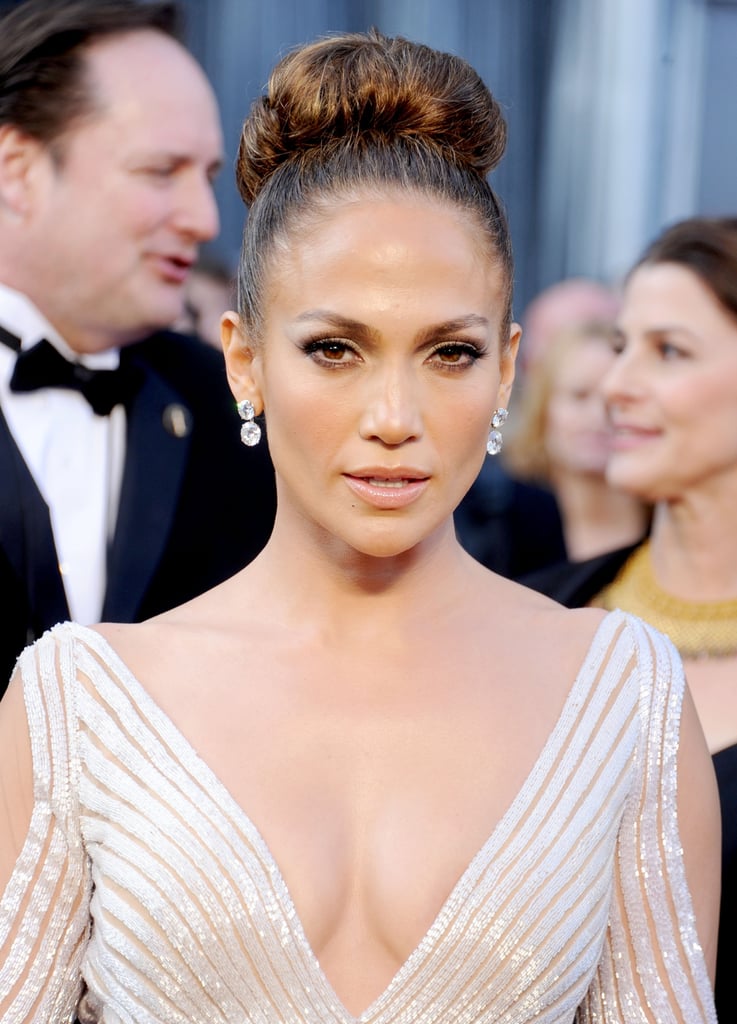 At the 84th annual Academy Awards in 2012, Jennifer showed off her sultry side in a dramatic double cat-eye makeup look.
At the 2013 Golden Globes, Jennifer went with one of the biggest hair trends of award season: sideswept waves.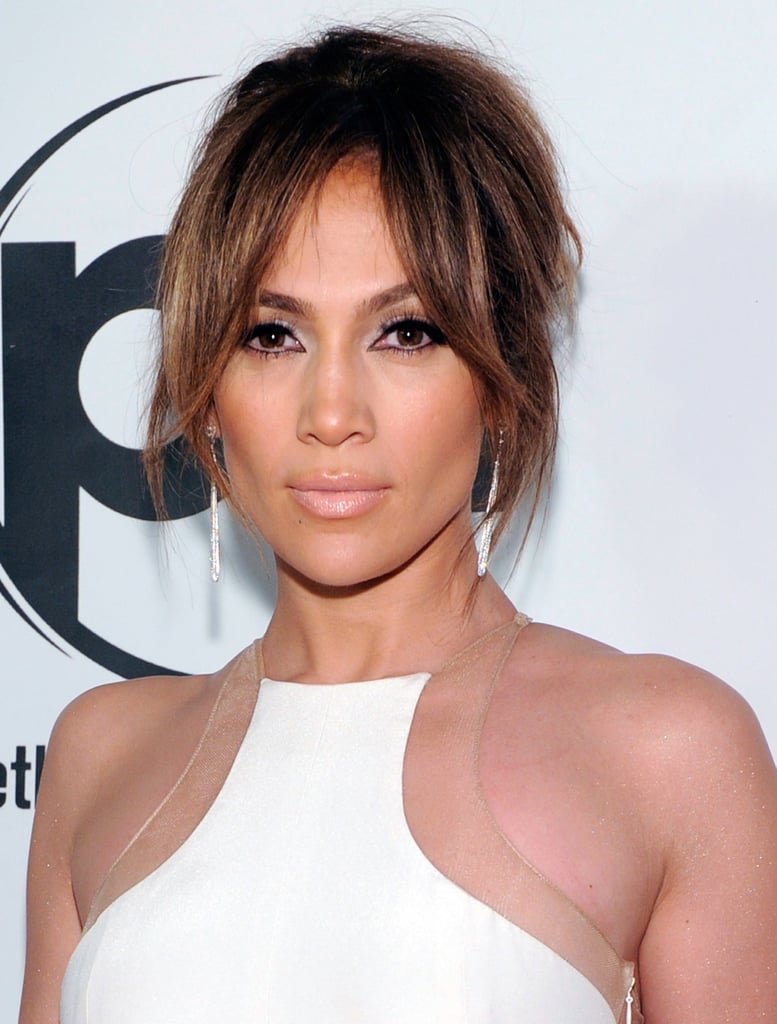 At the premiere of Parker, Jennifer went with an updo that let her long parted bangs take center stage. She paired the look with a neutral makeup palette, including her signature nude lips.
Jennifer went with a slicked-back ponytail at the 2013 amfAR Inspiration Gala in New York. She kept her makeup minimal, which only showed off her amazing, glowing skin.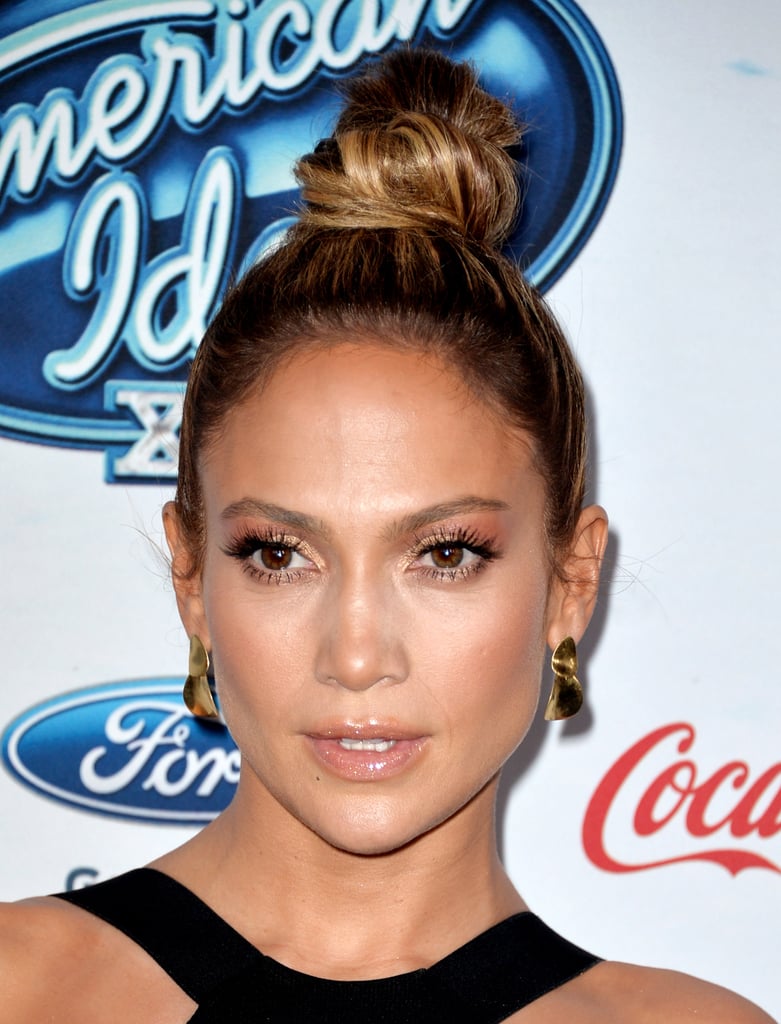 Jennifer started a trend when she wore this tall topknot on the American Idol red carpet.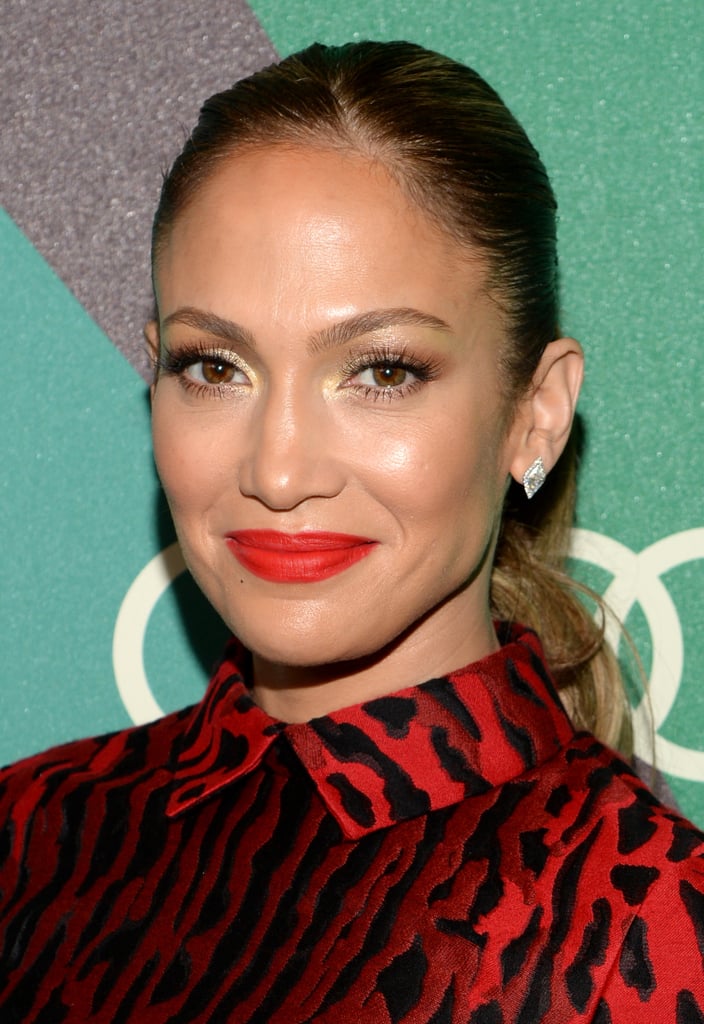 A red-hot lip made Jennifer stand out at the Variety Power of Women Awards. Her hair was slicked back into a ponytail, and her lashes were framed by a gilded eye shadow.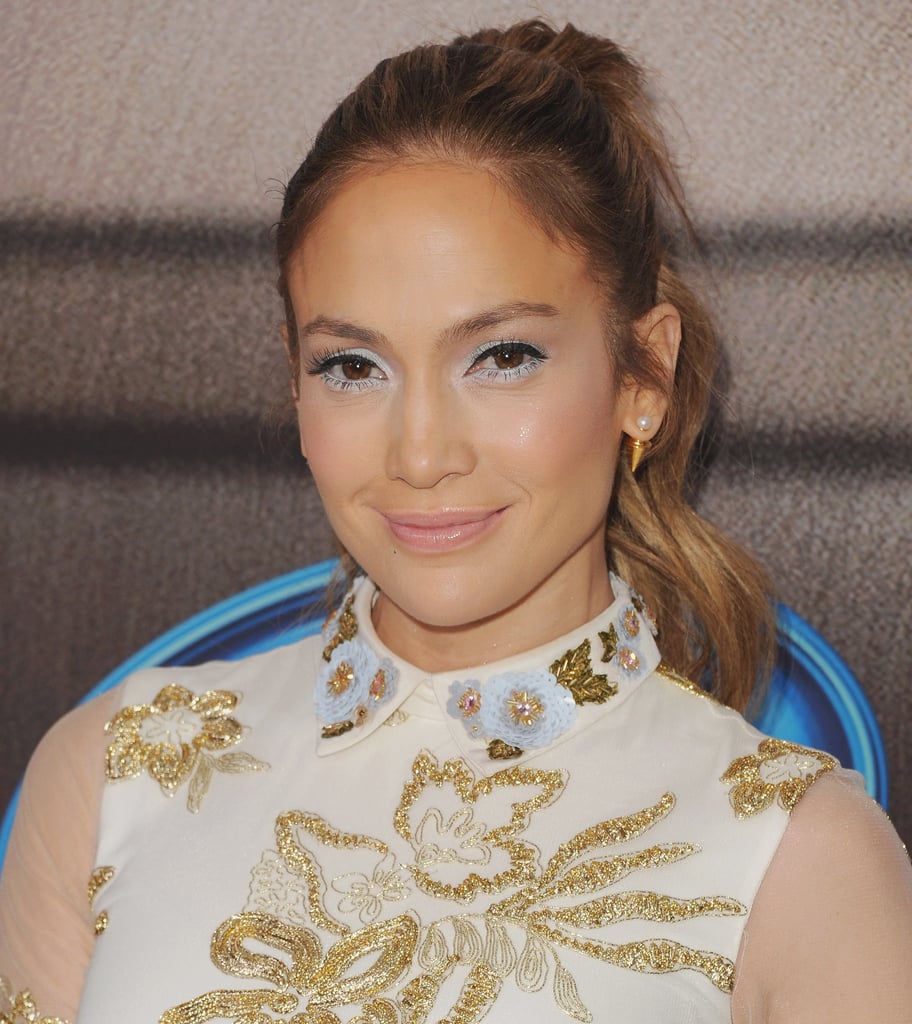 Think you can't pull off pastel eye shadow? Take notes from Jennifer's party look, which pulled pale blue colors from her dress.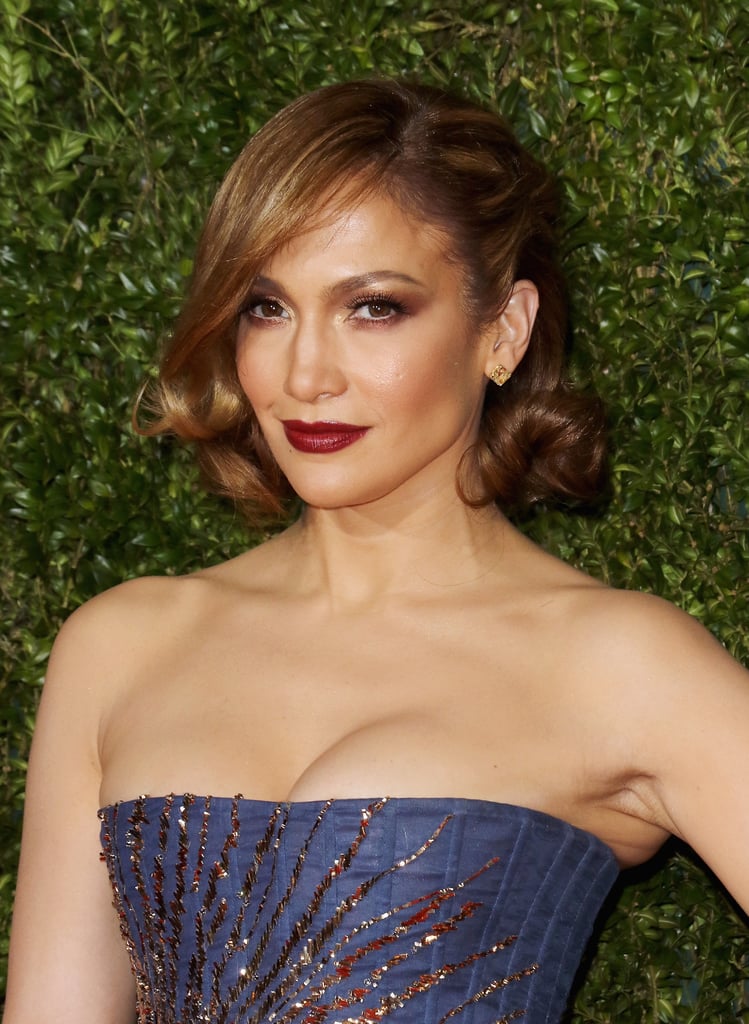 At the 2015 Tony Awards, Jennifer showed off a new short crop and paired the curly cut with a bold burgundy lipstick.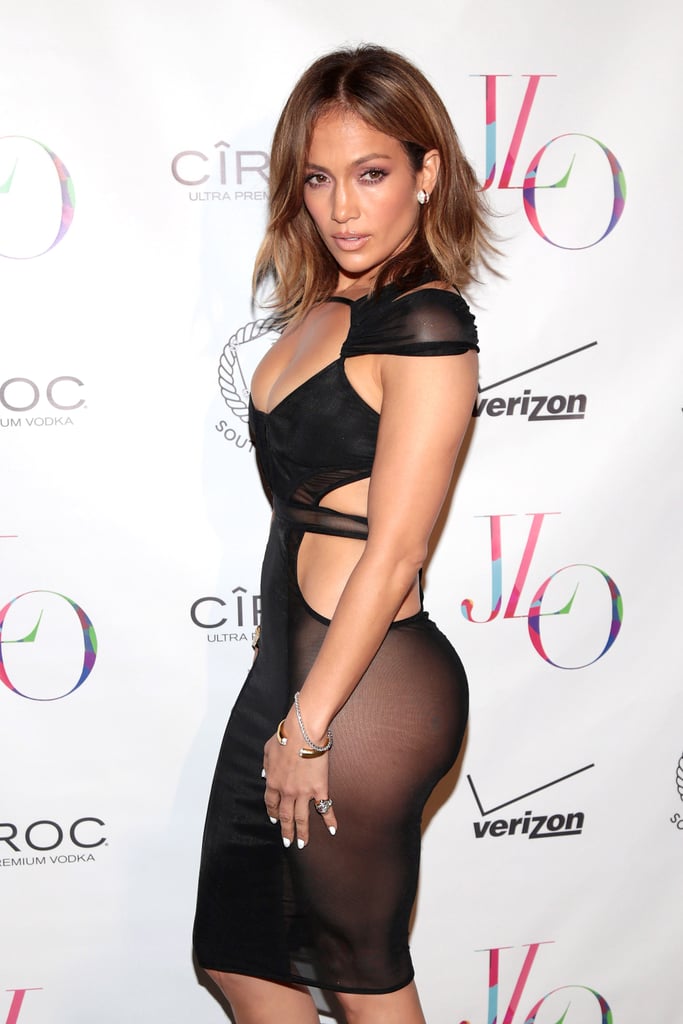 On her 46th birthday, Jennifer showed that her body hasn't aged a day by rocking a sheer dress. Her makeup palette was a series of shimmering shades. Her shoulder-grazing bob was curled up and out.