Jennifer Lopez Oscars 2010 Hair Tutoiral 2010-03-07 21:21:07
Get Jennifer Lopez's Oscars Hairstyle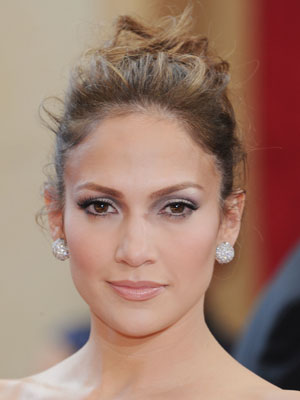 Stylist Robert Vetica wanted Jennifer's look for the Oscars to be "very modern and sophisticated," so he gave her this tousled updo.
To create the look, he began by applying Moroccanoil Hydrating Styling Cream on Jennifer's wet hair, then blew it straight. Once it was completely dry, Vetica sectioned her hair into two ponytails, one on top of the other, to create volume below the crown of the head.
Next, Vetica used a curling iron on each ponytail and brushed them both out to create volume. He pinned her hair up into a bun, and then strategically pulled out strands to create a textured effect. To frame her face, he pulled out flyaways around her forehead and finished with high-hold hairspray. Glamorous!