We love Spinning. We love sexy celebrities. And we love us rock star skin care. So when Flywheel Sports, Kiehl's, Jeremy Piven [1], and model Nina Agdal hooked up for a good cause, we were pretty pumped to get a front-row seat for the action. They all came out for "Ride for Charity," an indoor cycling event held at the Kiehl's East Village, NY, location. Kiehl's donated $150 to the Food Bank for New York City for every 15 minutes of Spinning that happened from 12 p.m. to 8 p.m. on the two stationary Flywheel bikes set up inside of the boutique. Jeremy, Nina, and Sex and the City star Mario Cantone (aka Anthony) kicked off the festivities by letting us watch them work out. After Jeremy, who is known for his leading roles in Entourage and Mr. Selfridge, was finishing breaking a sweat, we chatted all things grooming with him.
Source: Marion Curtis for StarPix [2]
Jeremy Piven and Nina Agdal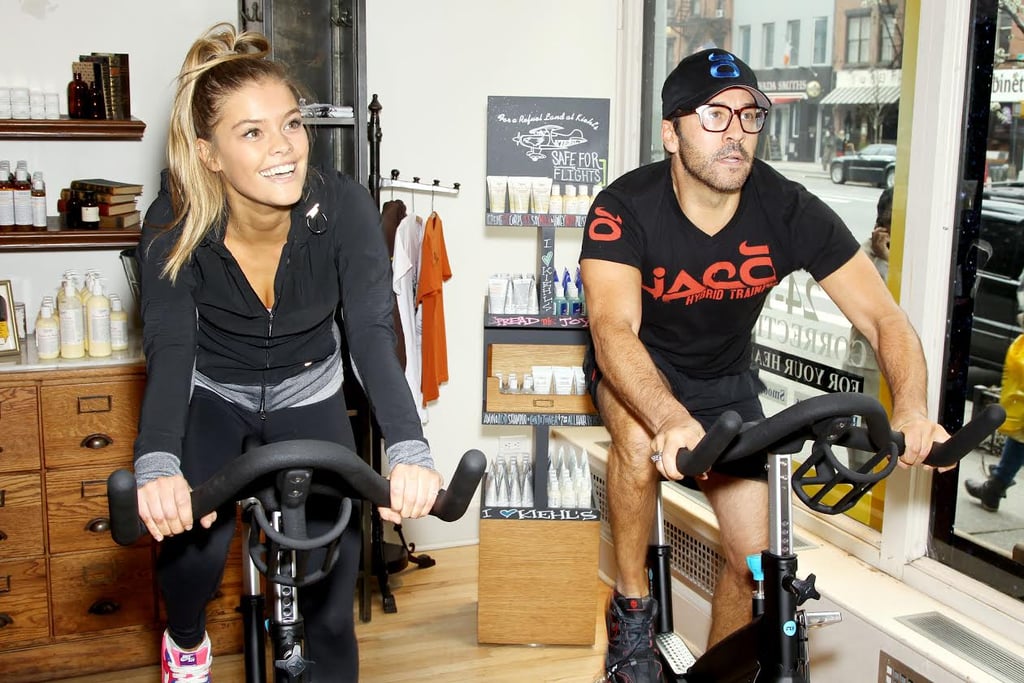 POPSUGAR: Are you a fan of Spinning?
Jeremy Piven [3]: Yes, I love Spinning. It's a fun change from what I usually do, which is boxing, running, yoga, and lifting. And it gives you those hard short bursts of energy that really help you. It's more like circuit training.
PS: Are you a Kiehl's Facial Fuel guy?
JP: Yeah, I do actually like Facial Fuel.
PS: What's your skin care routine like?
JP: If I get to clean my face, it's a win. For so many years I didn't realize that right after you train, your face is all dirty. I was kind of a dummy in that way. So, I've been lucky enough to grab some Kiehl's products and just throw it on my face after I'm all sweaty. So anytime you clean your face, it's a win. Guys aren't good the way girls are.
Source: Marion Curtis for StarPix [4]
Jeremy Piven and Nina Agdal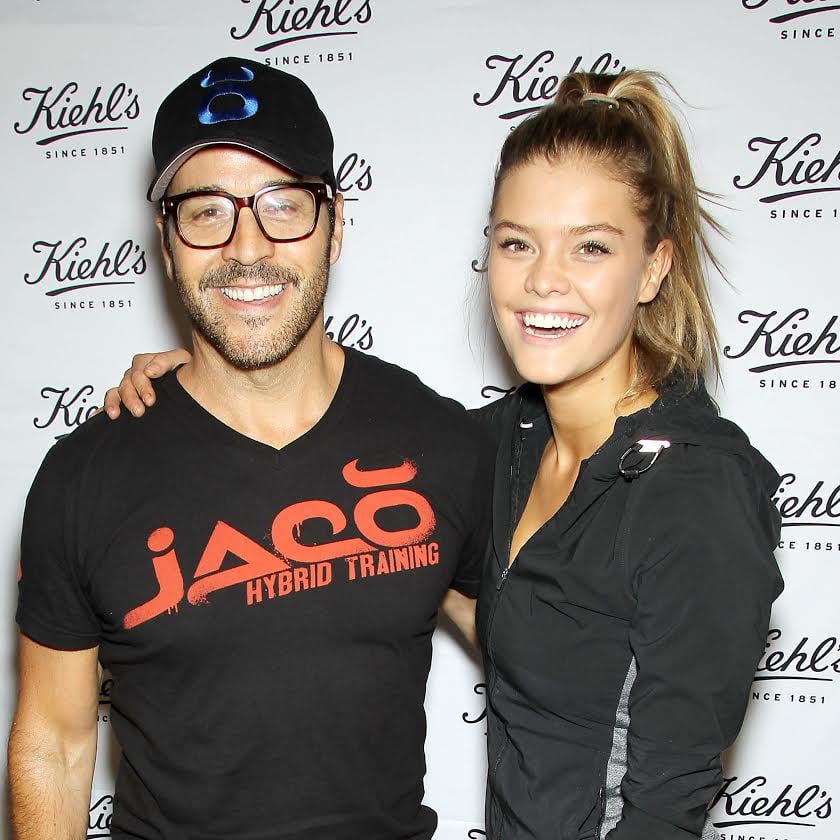 PS: There's been this big men-wearing-makeup trend [5]. Do you wear makeup for movies?
JP: To be honest with you, yeah, I wear it so much for work that it's not that interesting to me to wear it when I'm not at work.
PS: Do you feel like it changes the way you feel about yourself when you have to wear it for roles?
JP: Yeah, it's good. Obviously it's part of an actor's regimen to put makeup on. And I'm doing Mr. Selfridge right now, and I'm going to have to go through the aging process, so the hair and makeup department is so vital for you. It's the one time you will just use and explore every wrinkle of your face and heighten them.
Source: Marion Curtis for StarPix [6]
Jeremy Piven and Nina Agdal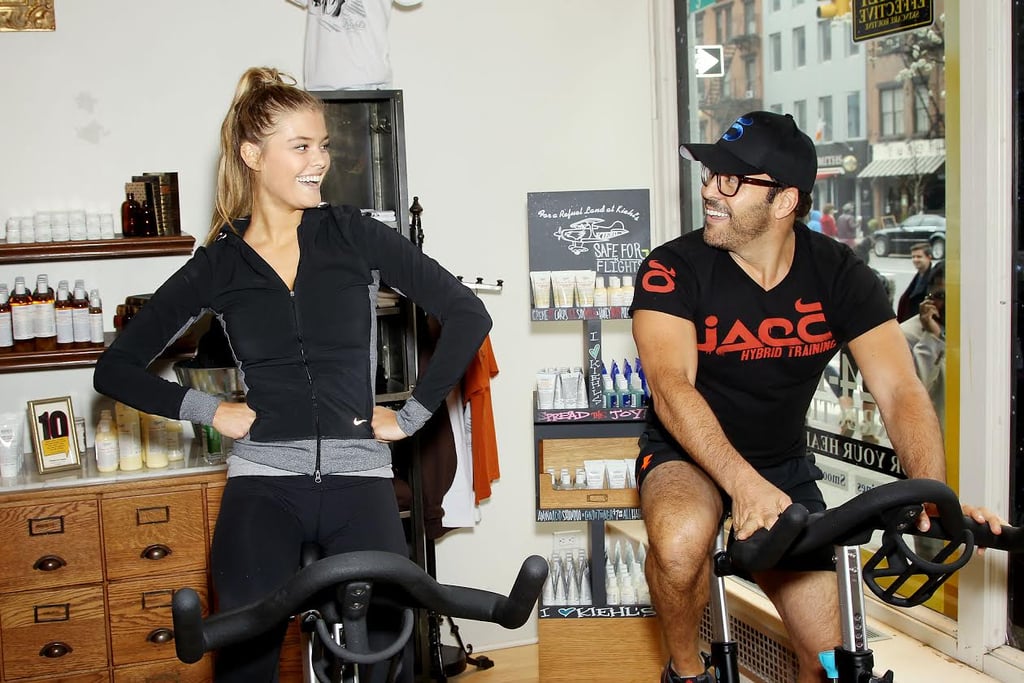 PS: What's your reaction when you look in the mirror after the aging makeup is set?
JP: That's the great thing, you look at the mirror and you get the image and then you walk on based on that.
PS: What women's beauty trends do you loathe and like? Red lipsticks?
JP: That's interesting because I'm playing a guy, Harry Selfridge, who was the first one to put rouge lipstick in stores and put it in a prominent place. He was the first one, like when you go into Macy's, Barneys New York, or any place now, these are the products you see when you first walk in. That was Harry Selfridge. He was the first one to do that — to take his cues from Paris. He was all about empowering women and to be whoever they want to be. And I agree with Harry on that one.
Source: Marion Curtis for StarPix [7]