Jessica Alba's Braided Ponytail Tutorial
5 Steps to Jessica Alba's Hybrid Ponytail Braid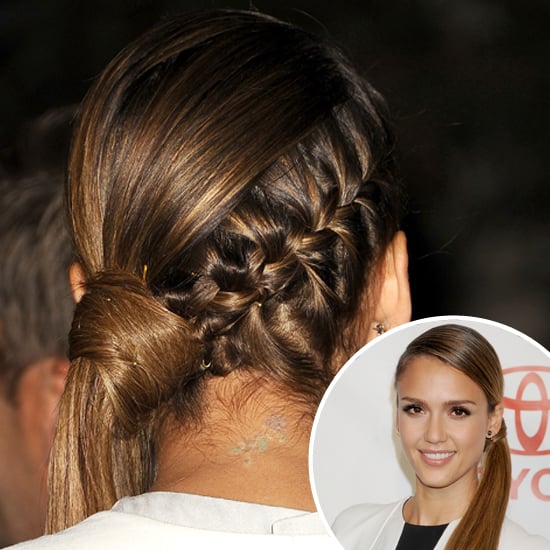 Jessica Alba showed off a Rapunzel-like side ponytail at last night's Environmental Media Awards, but it wasn't just the length that had people buzzing. Her sleek side part gave way to an intricate french braid that wrapped into the ponytail. Jessica's style is easy to pull off at home, especially with second-day hair. Here's how to do it.
Start by parting your hair down the middle. Pin the hair above your part to the side.
French braid the lower section of hair around the back of your head until you reach the opposite side. Pin it with bobby pins that are a similar color to your hair hue, like Jessica did.
Let down the top section of your hair. Gather it to the side so that your french braid is exposed.
Take a thick section of hair from the bottom of the loose section and wrap it around the rest of the hair, securing it with bobby pins.
Finish with a hefty dose of hair spray to keep your plait in place.