Jillian Dempsey Reveals Her Favorite Product
Jillian Dempsey on Her Favorite Product — and It Costs Just $6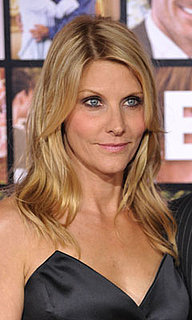 Every makeup artist has his or her own favorite product. For Avon's Global Creative Director, Jillian Dempsey, that would be the brand's Kohl Eyeliner ($6), a black liner with a built-in smudger at the end. So what's so great about this specific eye makeup product, anyway?
"It's something that I use every single day," Jillian told me. "It's easy; it's soft. You can draw it on. You can blend it with your finger. You can make it look strong. You can make a smoky eye with it. It's got a smudger on the edge. I'm just addicted to it. It's just my favorite thing ever."
So there you have it. A versatile product at a very low price point. For other low-cost options with similar features, try Revlon Luxurious Color Kohl Eyeliner in Black Truffle ($10) or Almay Intense I-Color Eyeliner in Midnight Black ($7.50).