John Frieda Anytime Volume Refresher Review
What We're Sweet On: Volume in a Can
As POPSUGAR editors, we independently select and write about stuff we love and think you'll like too. POPSUGAR has affiliate and advertising partnerships so we get revenue from sharing this content and from your purchase.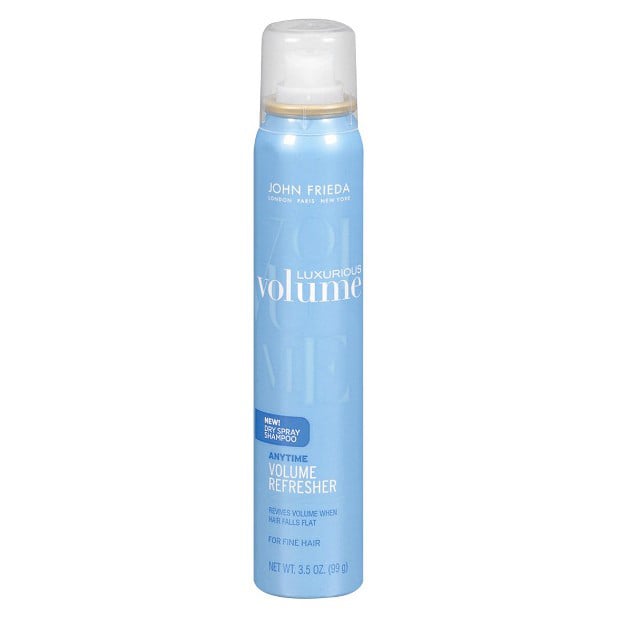 One of the most annoying things about having fine hair is that to get it to perk up at the end of the day you practically have to shampoo and blow dry all over again. Happily, John Frieda Anytime Volume Refresher ($6) is an inexpensive, fast way to sidestep that inconvenience. It's a light dry shampoo spray, so it doesn't give you the weighed down, white-tinged roots a lot of powder formulas do.
Plus, unlike a regular dry shampoo, it's not meant for intensive cleaning; it's just there to fluff up your roots, and that's exactly what it does. Instead of cake-y, your hair ends up looking like it did before you left for work. You may never be late for 6:30 cocktails again.