John Waters's La Mer Sculpture
Look, It's a Giant Jar of La Mer!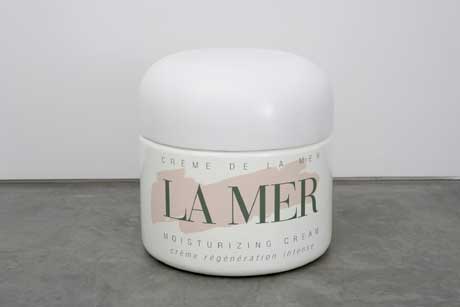 No, your eyes aren't playing tricks on you — that actually is an enormous tribute to Crème de La Mer. It's part of filmmaker John Waters's solo show, Rush, currently showing at Rena Bransten Gallery in San Francisco. Waters, who uses La Mer, created the three-foot-high sculpture out of Styrofoam, latex, urethane, and plaster. And how much would this jar cost if it were filled with the pricey Crème itself? A whopping $880,000 — which makes the $130 one ounce jar seem like a bargain in comparison.