Jonathan Antin New Hair Product Line
Battle of the Bottles: Jonathan Antin to Compete Against . . . Jonathan Antin?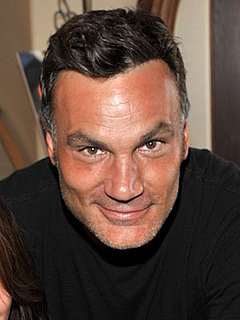 How can one forget celebrity stylist Jonathan Antin's crazy antics on Bravo's Blow Out? You might recall that part of the series focused on the development and marketing of his eponymous line, Jonathan Product. Now, in a move almost as dramatic as his reality TV persona, the longtime stylist, who sold his shares of Jonathan Product back last month, has plans to start up another namesake line late this year.
This time, instead of serving as part-owner, Jonathan's duties at Jonathan Antin Hair Care will fall into the creative director realm. Noting the uniqueness of the situation and emphasizing that the parting was on good terms, he told WWD, "I feel like I was pretty lucky that I am able to move on and immediately start and, for lack of a better way of putting it, compete with Jonathan Product."
We've seen people who have left their eponymous lines before, like in the case of Vidal Sassoon, Jo Malone, Helmut Lang, and Jil Sander, but I can't recall anybody who's then started another line named after himself. (However, Aveda founder Horst Rechelbacher did leave the company around 2003, only to start up Intelligent Nutrients soon thereafter.) What do you think? In this battle of Jonathan vs. Jonathan, are you willing to give his new line a whirl?