Julia Roberts's Eye Makeup Tutorial from Mirror Mirror
Julia Roberts's Secret for Wearing Dark Eye Shadow for Daytime
As POPSUGAR editors, we independently select and write about stuff we love and think you'll like too. POPSUGAR has affiliate and advertising partnerships so we get revenue from sharing this content and from your purchase.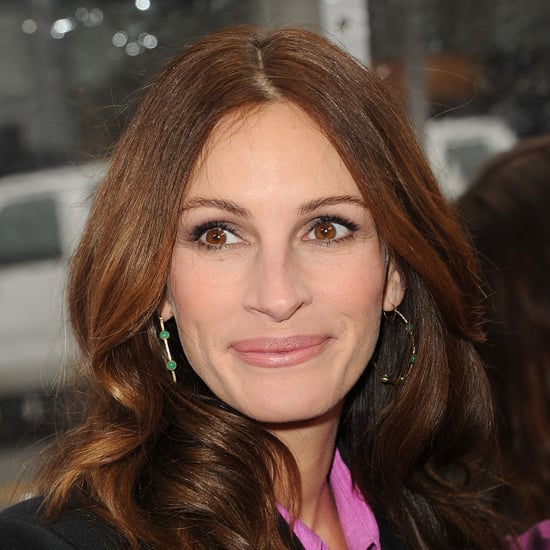 Julia Roberts may play the evil stepmother in the latest Snow White adaptation Mirror Mirror, but her makeup was less than loathsome at the premiere. Makeup artist Genevieve Herr created a subtle daytime eye look that works just as well at the office as it did on the red carpet.
To start, Herr applied Lancôme Liner Design in Indigo Darling (a navy blue hue) to the top lash line. By applying liner before shadow, she achieved a less stark line that goes well with a more relaxed daytime look. Next, Herr used a light-reflecting shadow in the inner corners to create the illusion of bright and open eyes. This shimmery shadow was blended with a darker plum shade that covered Julia's outer lid. (Both shades are from the Color Design Quad in Twirling in Tulle.) Herr finished with mascara on both top and bottom lashes. By mixing a luminescent shadow with a matte darker hue, Herr created a polished eye look that's ideal for daytime — and doesn't take much to update for night.
Lancôme 'Color Design' Sensational Effect Eyeshadow Quad - Smooth Hold
Buy Now