Julianne Hough has a knack for looking effortlessly cool. The triple-threat singer, dancer, and actress is among the first who come to mind when listing celebs with enviable Instagram hair [1]. Her beaming smile, sincere personality, and abundance of wellness knowledge [2] make her a great source of beauty inspiration. Considering her physical strength and credentials as a pro dancer, it's no surprise Fitbit tapped the star as an ambassador for the brand [3].
We chatted with Julianne about her gym bag essentials [4], her favorite Star Wars-inspired hairstyle, and the beauty hack she uses to revive her mane in an emergency (trust us, this is one you've haven't tried before). Read on for all the tips that will make you want to be her BFF IRL.

On Her Favorite Workout Hairstyle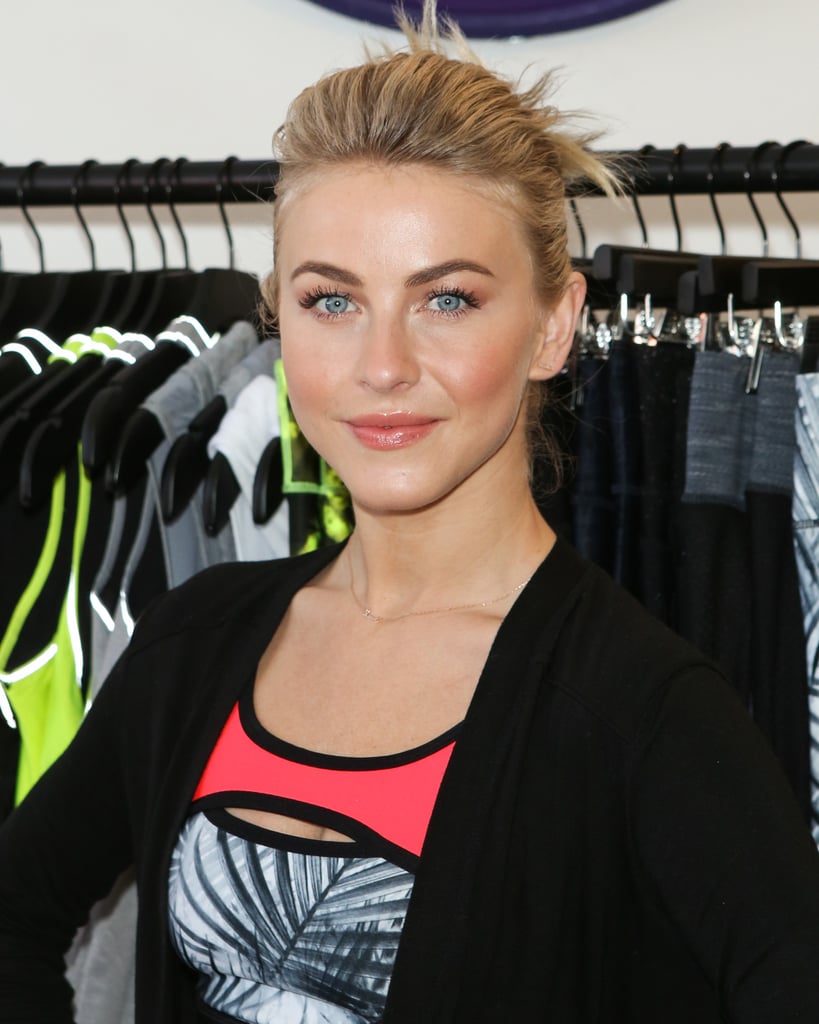 POPSUGAR: You live such an active lifestyle. What are some of your favorite ways to wear your hair for a workout?
Julianne Hough: Before Star Wars came out, I was actually rocking the three-buns hairstyle to the gym. So when Daisy Ridley wore her hair like that to the Oscars I was like, "OMG she stole my workout hairdo!" My hair was so short for a while that it was hard to get it all up in a ponytail, and that was an easy style for me.
Sometimes just a simple crown braid and a messy bun also works if I need my hair out of my face. Braiding your hair for the gym is perfect, however, because after sweating you're left with a lot of fun waves. Typically when my hair is braided and a little sweaty, I just refresh it with Oribe's Dry Texturizing Spray [5] ($44) and finish it with Oribe's Wave and Shine Spray [6] ($39) for a tousled look throughout the day.
On What She Carries in Her Gym Bag
PS: What are some beauty products you always keep in your gym bag?
JH: I love the old-school cocoa butter Chapstick [7] ($4), the really big one. I always carry that in my purse and gym bag. I also never leave my house without my Proactiv face wipes [8] ($19) and Nars tinted moisturizer [9] ($44).
On Maintaining Her Blond Hair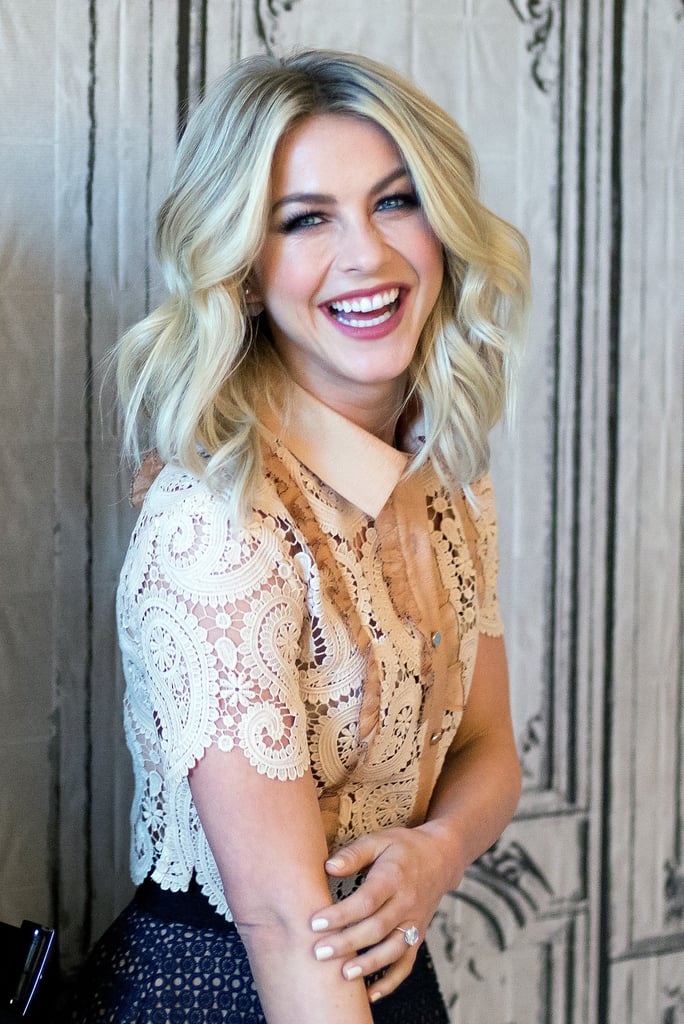 PS: Do you have any surprising tricks for keeping your blond hair vibrant?
JH: So here's the lowdown. If you're blond, your hair tends to get a little brassy, so you can use a purple shampoo to revive your hue. But sometimes if you leave it in too long, your hair can turn slightly gray. In order to get that brassy color out, you can rinse your hair with some dish soap, and it'll cancel out that ashy hue. It's not something I recommended doing often or in place of your shampoo, but it definitely helps in an emergency.
On Getting a Perm
PS: What advice would you give to women considering perming their hair?
JH: I think it is important to do your research. For women with bleached hair, do not do it unless you've found a stylist that knows how to work with Olaplex. If your hair is bleached and the chemical isn't used correctly, your hair can come right out. So be sure to do your research. I just really did it for fun [10] (and because I'm lazy!). I love messy beach hair, so the perm makes waking up with a natural texture a lot easier.
On Social Media Beauty Trends
PS: Are there any trendy makeup techniques you absolutely love or hate?
JH: I used to wear a lot of makeup and bake and contour, with full glam. But my whole thing now is less is more. The less you have, the more you can see your actual skin, and I really love that. It's refreshing. But I'm not going to lie, those Snapchat filters are pretty amazing. (We feel you, girl!)
On the Importance of "Me Time"
PS: What advice would you give young women trying to live a fulfilling lifestyle while balancing a demanding career?
JH: Balancing a career and a fulfilling life is tough, but I think it's really important to carve out time for you. I just take a few minutes or hours before my day really starts for myself. A lot of people put work and other things before personal time but then are too exhausted at the end of the day to do anything for themselves. I believe that whatever it is you decide to do for yourself, whether it's yoga, painting, or cooking, it's best to do it in the morning so that you can feel inspired and energized for your day ahead. You can give more of yourself to your work and to others once you've given yourself some attention.