Jurnee Smollett Named Proactiv's New Spokesperson
Exclusive! Proactiv Names Jurnee Smollett Its Newest Spokesperson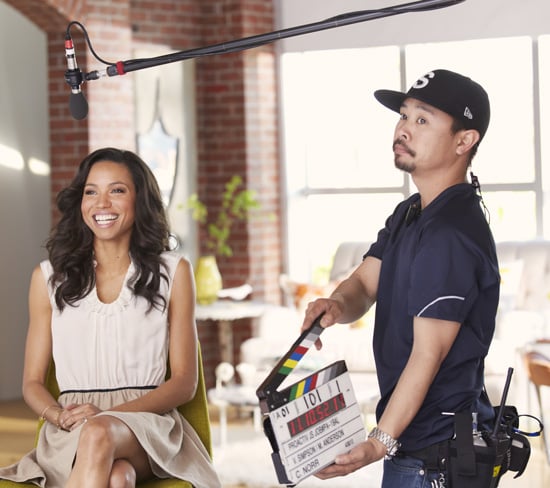 You might remember her as Michelle Tanner's feisty friend Denise on Full House or as hard-working high school student Jess Merriweather in Friday Night Lights, and now actress, singer, and activist Jurnee Smollett has landed a new role: Proactiv's newest spokesperson. Jurnee, who has battled acne since she was 10 years old, admits she tried just about everything, from facial treatments to doctors appointments to peels, before she had the consistent success she has found with Proactiv.
"It goes back to a few months before I was getting married," she explains. "I was shooting Friday Night Lights in Austin, [and with] the humidity, the great Texas food, the hormones, and the stress of me planning the wedding, my skin was freaking out." Although frustrated, Jurnee felt her complexion issues added a realistic element to her character. "I kept telling myself, "'I'm playing a 16-year-old high student. It's OK; high school students break out,'" she reveals. "But no one wants to break out, whether you're a teenager or not!" See the rest of Jurnee's story now.
Interestingly enough, it was a hairdresser who first slipped her a box of Proactiv. And while she was apprehensive of the infomercial product line at first, the results had her singing its praises. "By the time I got married [in October, 2010], it was like a lifesaver for me," Jurnee confesses.
As for other beauty treatments the star recommends, getting lots of sleep and drinking plenty of water rank at the top. She also notes just how much baths — "they relax your mind and your body" — can do for your well-being. A beauty treatment she does not recommend, however, is a combination of olive oil and lemon. "It broke me out like crazy," she recalls. "It was to remove makeup by using olive oil and then using fresh lemon on a cotton swab." Besides unwanted pimples, she got another unwanted result. Quips Jurnee, "I smelled like a salad!"