Kaley Cuoco on Proactiv and The Big Bang Theory
Kaley Cuoco on Big Bang, Balance, and Her Battle With Acne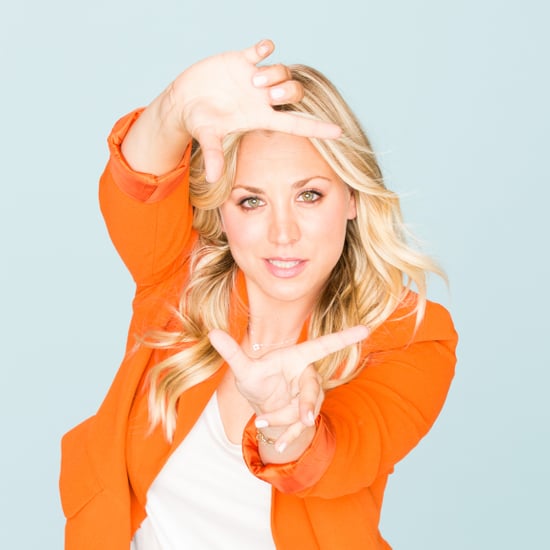 Kaley Cuoco has been in the acting business for over 20 years, and readily admits to some struggles along the way. "I had acne as a teen and it made me so insecure to be on camera — not a good thing when you are on a television series," she says. After her mom suggested Kaley try Proactiv, though, the actress's skin care concerns faded into the background. "I was at the point where I would have tried anything. Ten years later I'm still using it!"
And now at 26, Kaley is Proactiv's latest spokesperson. She counts the brand's Daily Protection Plus Sunscreen SPF 30 as a favorite, along with Sachajuan Volume Powder, Josie Maran Argan Balm, and Hourglass Powder as her makeup-bag staples. A good attitude does wonders too. "I learned early on in this business that for every person who loves you, there are 10 who don't. I have many passions outside my work, and I think that's why I have maintained such a balanced life," Kaley explains.
As for season six of The Big Bang Theory, the CBS comedy in which she stars, expect the unexpected. She does reveal that Leonard (Johnny Galecki) and her character, Penny, will work on their relationship. But when it comes to the similarities between the actress and the role she portrays, that's where a big line gets drawn into the sand. "The only thing I have in common with my character is that we both live next to other people," she quips.