One of the many reasons we love Kat Von D is because she isn't afraid to speak her mind, and she recently took to her personal Instagram to do just that. In a split image, she showed off two palettes: her own Shade & Light Eye Contour Palette ($48) and a Makeup Revolution palette ($15). Kat slammed her competitor in the caption, accusing them of knocking off her product.
"Hey @makeuprevolution — I don't remember the tails being this heavy when I first got this coat," she joked, following up with scathing remarks in hashtag form, including "come up with your own sh*t" and "lazy f*cks."
We must admit, the Makeup Revolution palette looks strikingly similar to the Kat Von D Shade & Light Eye Contour Palette. The layout of the colors, sizes of the pans, and the shades themselves are almost identical, and the name itself — Ultra Eye Contour Light & Shade Palette — is basically the same with some of the words rearranged.
However, Kat Von D's fans have mixed reactions about the makeup maven's outcry on Instagram and shared them in the comments of her post. Some called this acknowledgment of imitation "tacky" and "unprofessional." Instagram user @the.flourgirl stated, "You shouldn't feel entitled to deny people the alternative choice especially if they can't afford your product, or when it sells out." She added, "There will always be dupes, that is the risk you take when you make it big."
Others, like @_smasha_, disagreed. "I could throw out platitudes about 'imitation being flattery' but must be extremely frustrating to put so much thought and work into color selection, design, etc to only have it pretty blatantly ripped off." She pointed out that because one product is much, much cheaper, that formula will be considerably lower in quality. "As a consumer you certainly have the freedom of choice, and each consumer will use their own metric for evaluating if a product is worth supporting," she noted. "But to be insulting and accuse someone of being petty or bullying, when she's really just calling a spade a spade, is ridiculous."
What do you think? Is Kat throwing unnecessary shade about this dupe palette or is her frustration warranted? Read on to get a closer look at both palettes. Then, visit the Beauty Drama Queen blog to see swatches of both [1].
Kat Von D Shade + Light Eye Contour Palette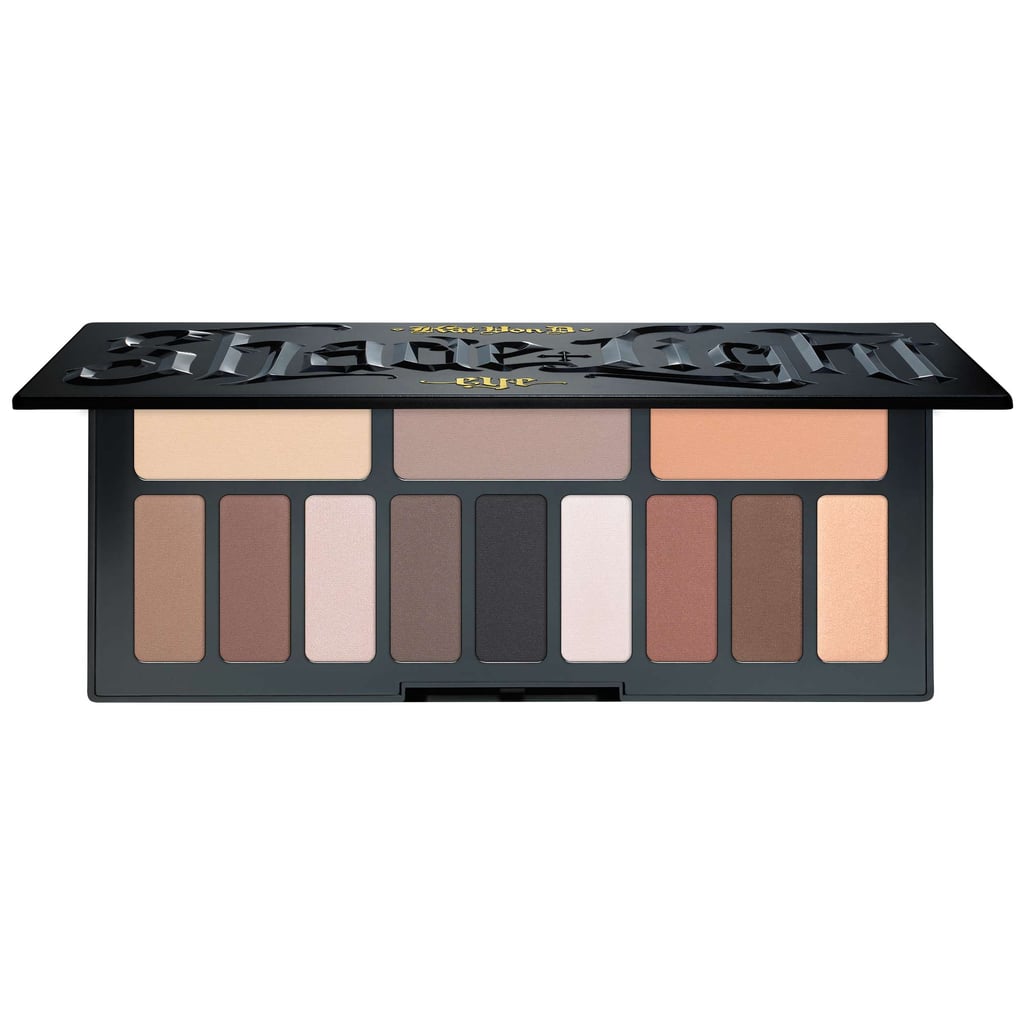 Kat Von D Shade + Light Eye Contour Palette [2] ($48)
Makeup Revolution Ultra Eye Contour Light & Shade Palette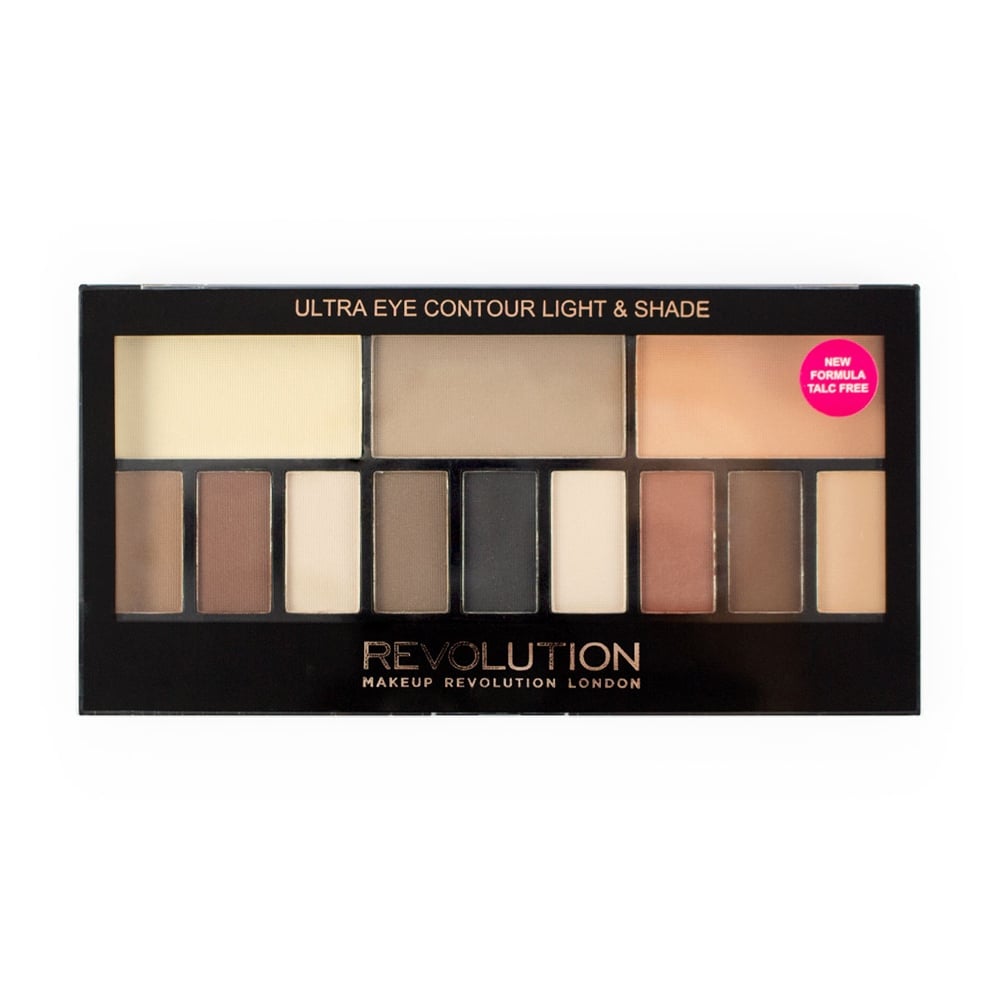 Makeup Revolution Ultra Eye Contour Light & Shade Palette [3] ($15)