Kate Hudson's Beauty Tips
Kate Hudson on Happiness, Holiday Plans, and No-Fuss Beauty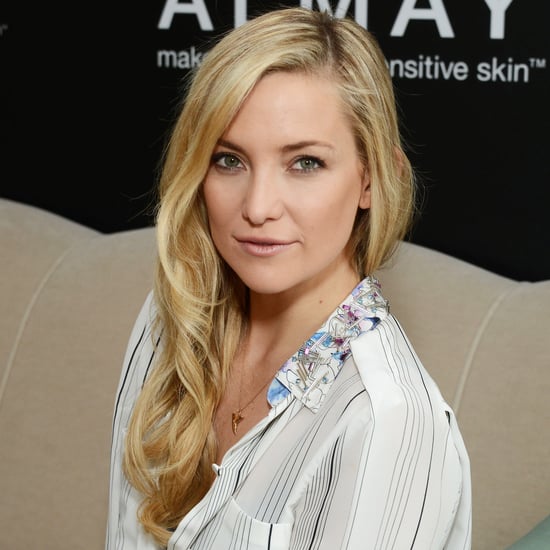 Kate Hudson is the ultimate California girl with a beauty routine to match: simple and easy. "That's why Almay and I are a good fit," says Kate, who is a spokeswoman for the beauty brand. "I don't like fussy makeup on a day-to-day basis. The reality is I've got five to 10 minutes to get myself ready for the day, to take Ryder [her son] to school, or to start my workday. So for me it's a quick base, a cheek, mascara, and a lip gloss."
Her new favorite product is the line's Intense I-Color Liquid Shadow + Color Primer ($8, available next month at drugstores nationwide). "I wear these all the time," Kate says. "I like easy makeup — anything that goes on easy that you can continue to apply throughout the day and anything you can put it your purse and it's not too fussy."
For Kate, the most beautiful women she's known are the ones "who are focused on their mental and physical health, their joy center, and understanding and balancing their lives." She explains, "I think that's when you see most women at their most beautiful, especially when women are emanating happiness."
And happiness will be all about the family's holiday traditions this month. "Ryder loves the Advent calendars," she says. "And I have this little log cabin Advent calendar that opens and there are all these little animals." With that anticipation and all the cookie-baking and hot chocolate she has planned, it sounds like there's lots of joy ahead for the Hudson-Bellamy household this season.