Kate Hudson on Lorraine March 2018
Kate Hudson Thinks When It Comes to Hair, All Women Should "Just Chop It All Off"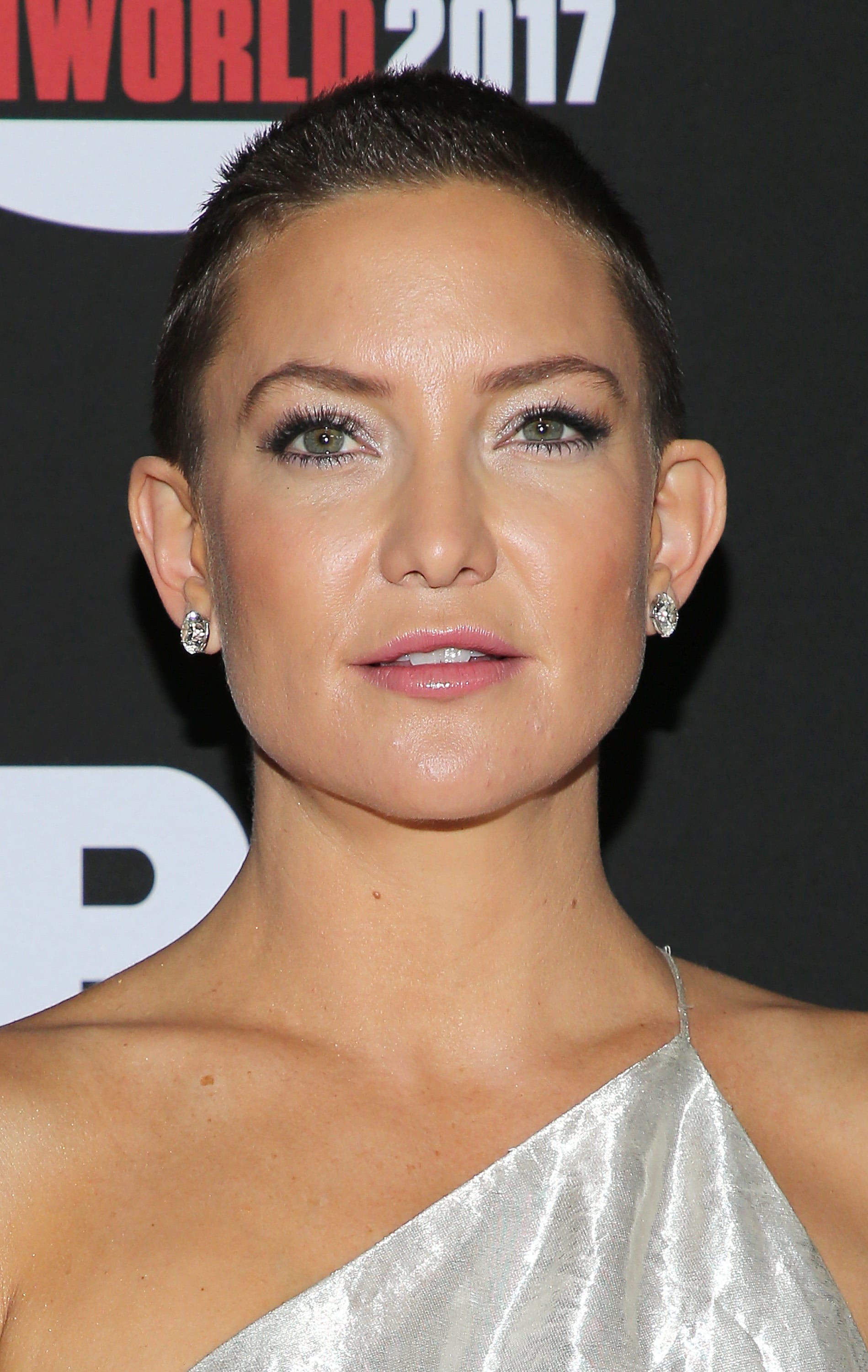 Last July, Kate Hudson got a buzz cut and shocked everyone with her bold and beautiful look. But does she regret it? Absolutely not.
During her visit to London, Kate Hudson stopped off to chat to Lorraine all about her athleisure line, Fabletics; her "trailblazing" mom, Goldie Hawn; and how she misses her buzz cut.
Of course, Kate had some wise words for all women when it comes to the cut. Kate took the plunge and shaved all of her hair off — well, her 6-year-old son, Bingham, and singer Sia did — for a role in Sia's new film, Sister.
Kate told Lorraine, "There's something so liberating about it." She went on to say, "I really loved it; I actually miss it." Kate recalled how her boyfriend used to rub her head and how she'll "never forget that sensation."
But the actress-turned-entrepreneur also had words of advice for other women: "I honestly think that a woman in her life at one point needs to just chop it all off." She also added that people looked at her differently and would give her "whoa, interesting" reactions.
With celebrities like Kate, Millie Bobby Brown, and Cara Delevingne opting to shave their hair, whether that be for film roles or personal reasons, we've never wanted to take the plunge for ourselves more.