Kate Middleton First Post-Baby Appearance Hair
Is Kate Middleton's Hair Naturally Curly?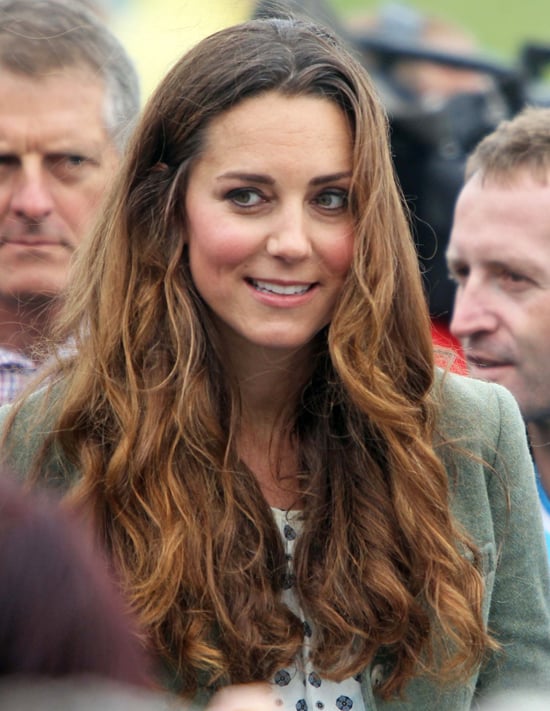 Kate Middleton made her first public appearance since debuting Prince George outside St. Mary's Hospital, and we can't stop obsessing over (among many things!) her gorgeously thick waves. The Duchess of Cambridge, along with her husband, Prince William, kicked off the Ring O'Fire Anglesey Coastal Ultra Marathon in Wales this morning. Decked out in country-chic attire, Kate stuck with her signature eyeliner and rosy makeup look, but she ditched her usually sleek blowout for something that looks a lot more natural. And it has us wondering if these curls are her natural texture?
New moms often experience thicker hair during pregnancy, and sometimes a woman's hair can change postpartum. We don't know if it's the postbaby glow or just Kate's natural waves, but we're willing to bet her hair has some natural curl to it. Her wavy texture is probably the reason her blowouts look so beautifully curled on the ends, not to mention the bounce and body. Whatever the reason, we're just excited to see Kate change up her hair and try a more casual texture.