Kate Middleton is turning 32 today, and while we could recount every amazing hair moment she's had over the last few years (and you know we've done it before [1]), we're going to take this opportunity to note why Kate is fast becoming our beauty icon. It's not just the hair, but also the way she wears it that counts. She rocked her baby bump with quite the glow, and she's always had confidence and style fit for a (future) queen. We've long admired her approach to beauty, and no matter what your personal taste, there are a few lessons Kate can teach us all. So in honor of her birth, let's take a look at what makes Kate so great.
— Additional reporting by Kaitlyn Dreyling
Don't Be Afraid to Skip the Trends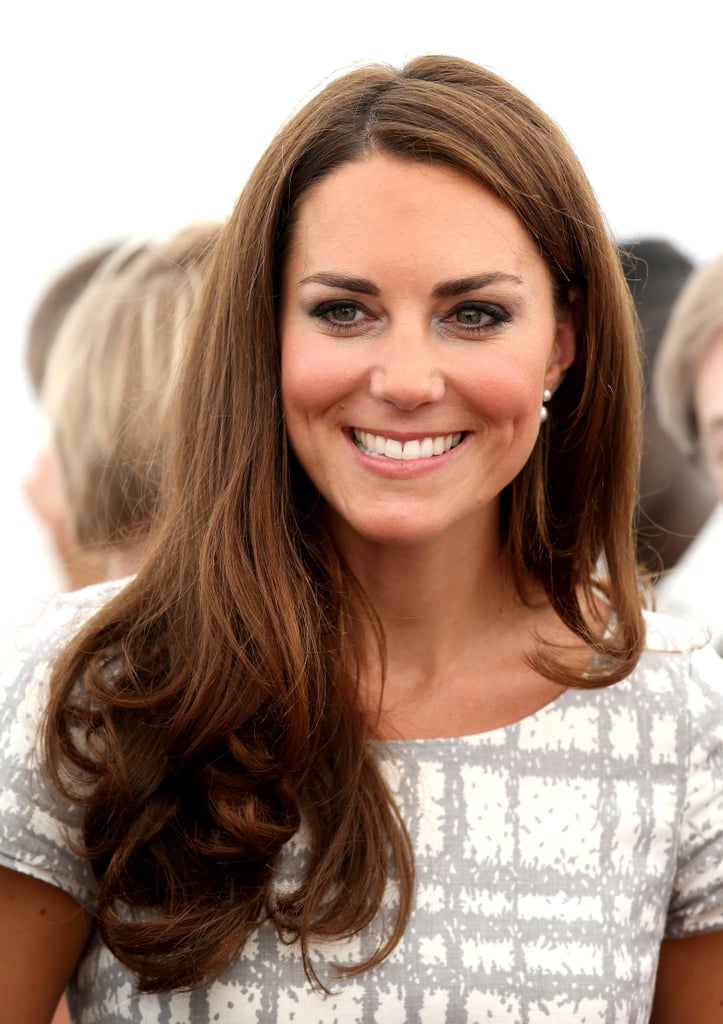 Trends come and go constantly. But if you have a look you love and feel good wearing, like Kate's soft curls and simple eyeliner, it's important to be able to push away all those voices telling you that you have to do something else just because it's having a moment. Experimenting is only fun if you actually want to do it.
Hair This Shiny Takes Dedication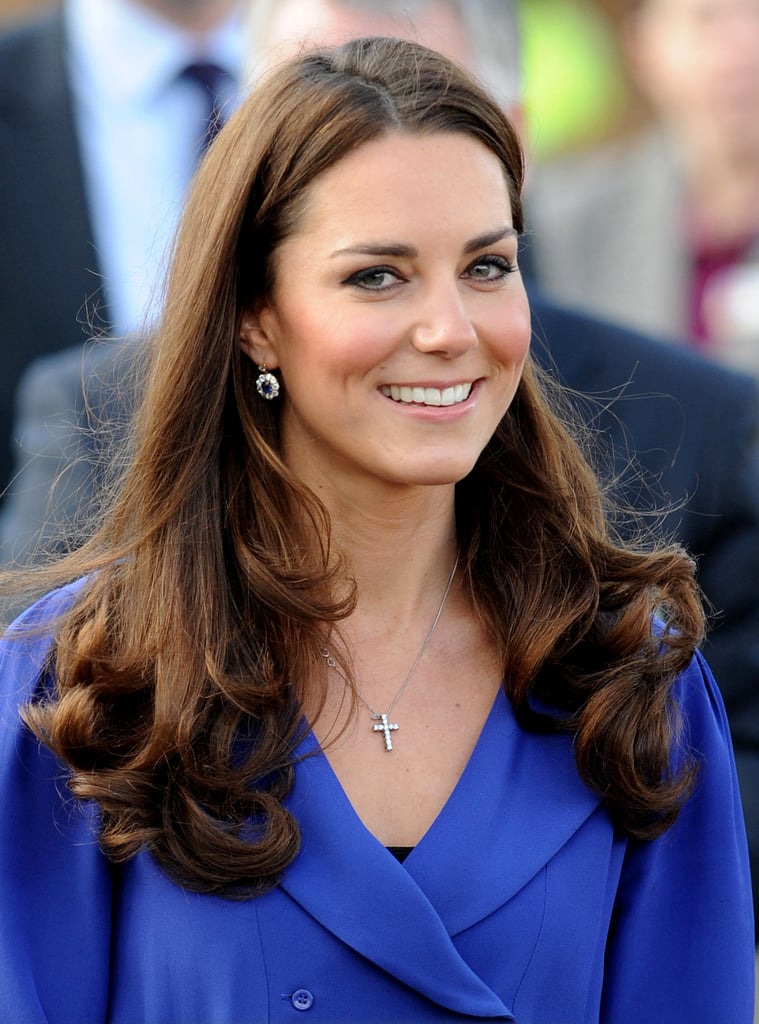 Kate has been going to hairstylist James Pryce for several years, and she's in like clockwork for trims, treatments, and subtle color enhancement. She even took Pryce along on her North American tour.
Never Underestimate the Power of a Good Fascinator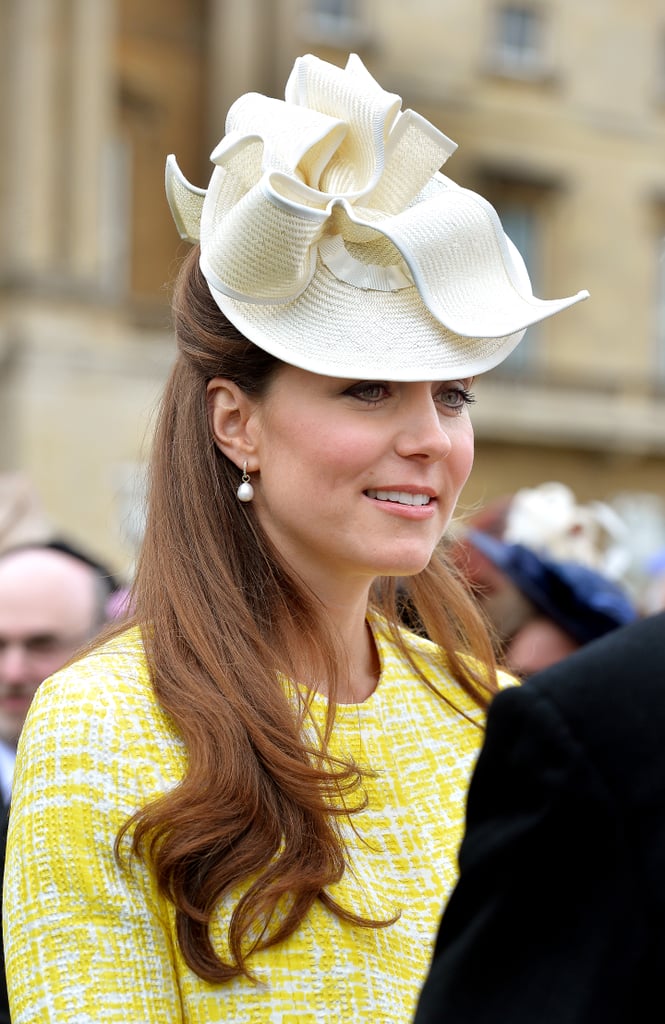 When you need a little fillip of confidence, a pretty hair accessory instantly brightens, and it makes your look more polished, too. Kate is a big fan of fabulous, sometimes frothy fascinators, and they elevate every ensemble she pairs them with.
There's No Shame in Doing Your Own Makeup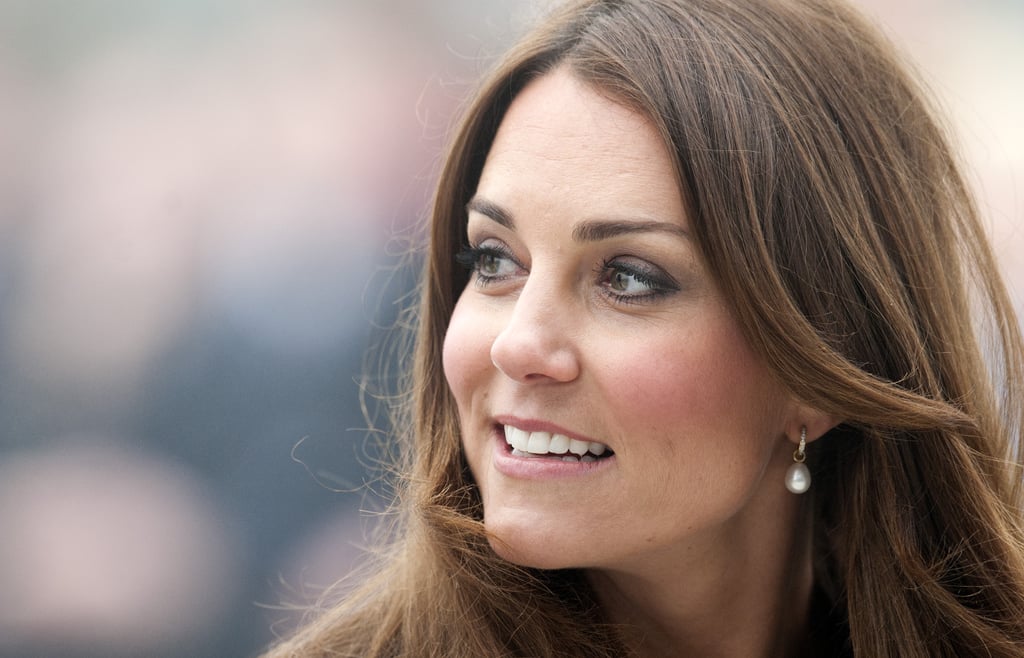 Kate did her own wedding [2] makeup, and she's been perfecting her sharply defined liner and soft lip/cheek combination for years now. She could easily have hired a makeup artist, but the truth of the matter is that no one knows your face and your likes the way you do. Sometimes, you just have to do it your way to get the results you want.
You Shouldn't Have to Change Yourself to Find True Love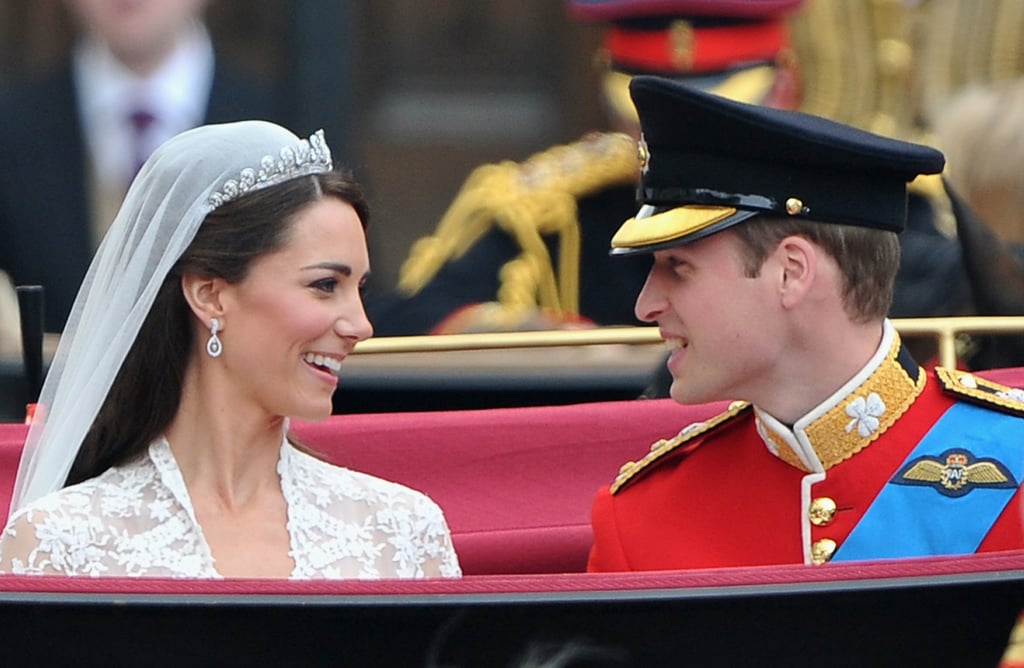 (Even if your intended is a real prince.) With so much public scrutiny, the pressure on Kate to look "perfect" must be intense. Throughout her time in the spotlight, however, Kate has never broken down and completely changed her appearance. Her confidence is what's really beautiful.
Use Your Pregnancy Glow to Your Advantage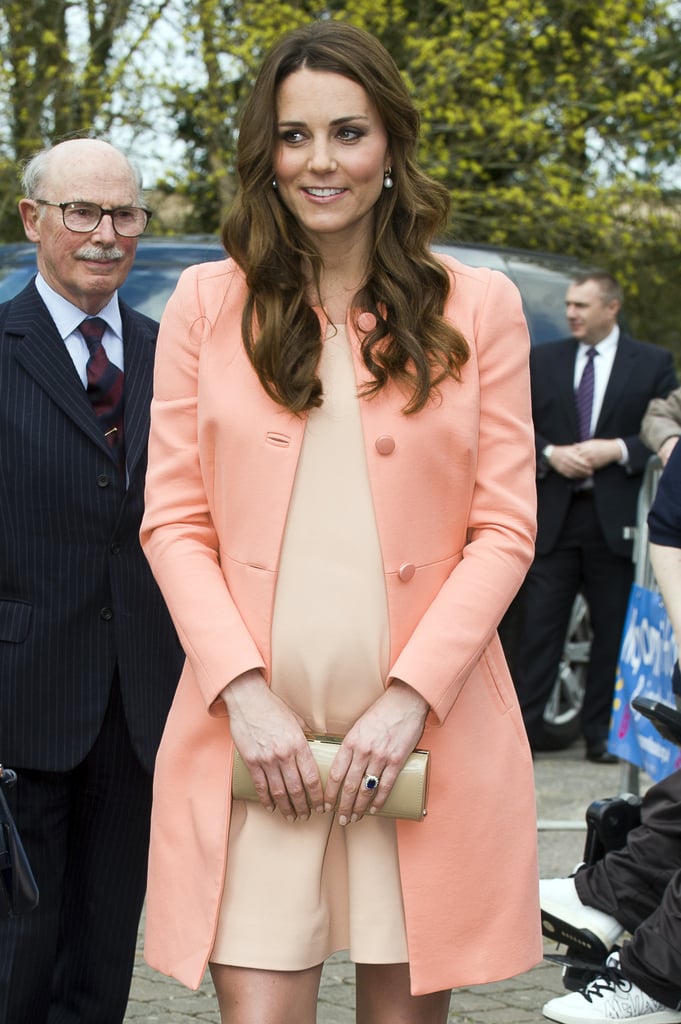 All throughout her pregnancy, Kate enhanced her glow by keeping things simple and letting her natural radiance shine through. She stuck to her minimal makeup look, opting for rosier cheeks to complement her pregnant complexion. Plus, did we mention how amazing her hair looked all nine months? Even shinier, thicker, and healthier than usual.
Sometimes the Natural Route Works Best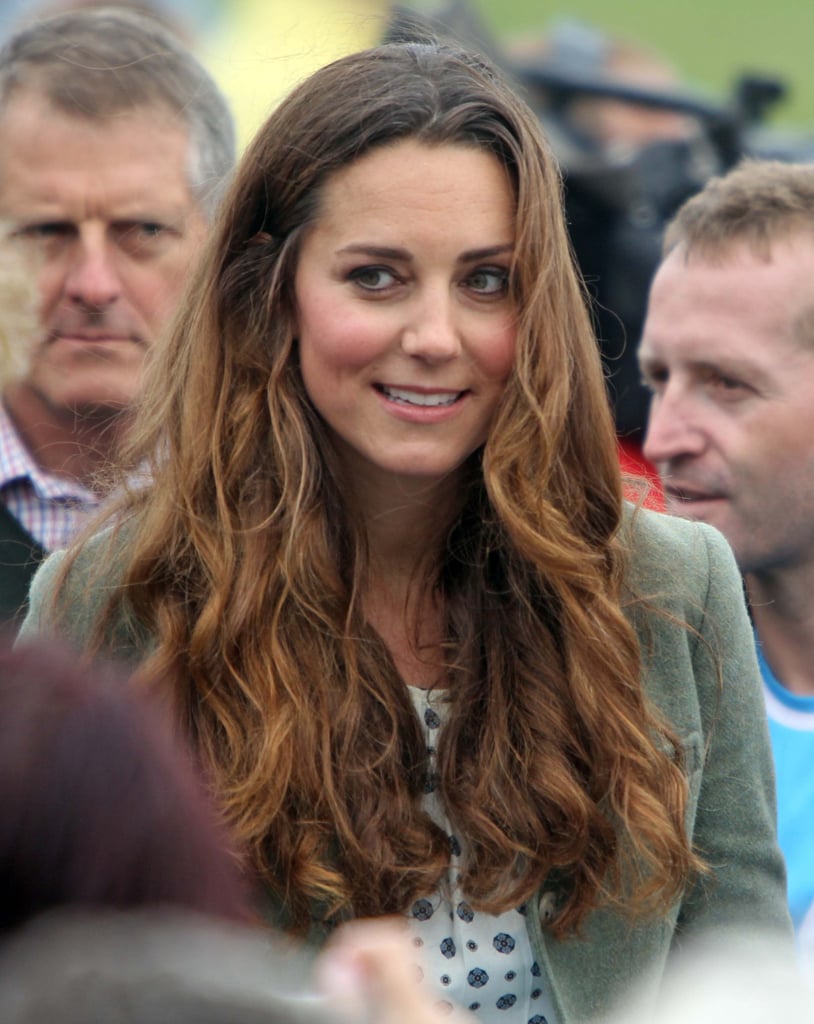 Even though we have come to admire Kate's perfectly coiffed head, she looks just as glam in her natural waves. She gave us a glimpse of her hair sans hot tools at a Wales marathon back in 2013. The easygoing style was just right for her new busy-mom status.
Trying Something New Doesn't Have to Mean a Haircut
Kate Middleton definitely has a formula for success when it comes to her hair — waves, off-center part, amazing brunette color with highlights. However, when she changed it up to a middle part, everyone took notice. It wasn't a cut or a drastic color change, but even a simple update can make a big difference.
You're Never Too Old For a Hair Twirl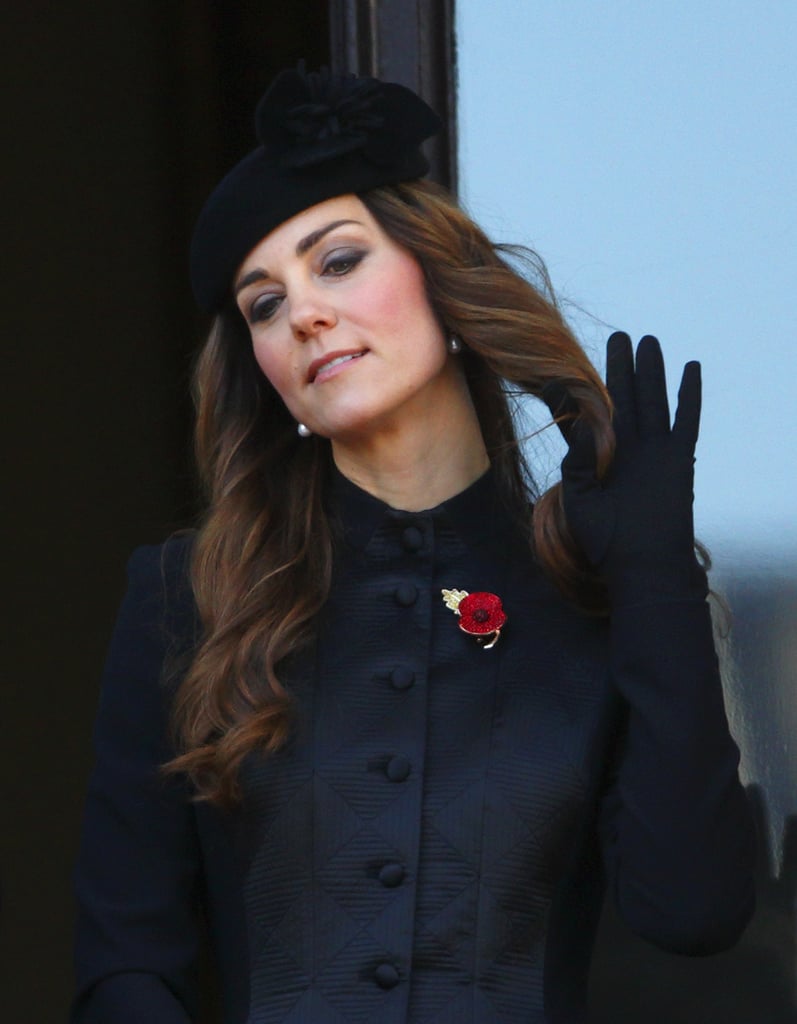 It's very rare that we see Kate Middleton step out of her princess persona, but this hair twirl is a moment we'll never forget. It was a comfort to know that even royals twirl their hair one ringlet at a time, just like the rest of us.