Kate Middleton's Hair on Remembrance Sunday 2013
Did Kate Middleton Commit a Hair Faux Pas?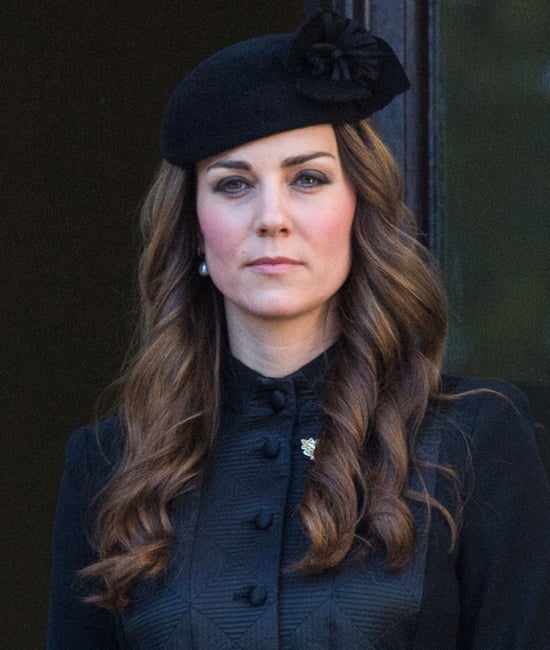 Kate Middleton is usually the picture of royal perfection, but this weekend at her Remembrance Sunday appearance, she succumbed to one of our favorite girlish indulgences: the hair twirl. That's right, even the Duchess of Cambridge has the urge to primp in public. She's been trying something new with her part lately, and on this occasion, her hair was styled in tight ringlets topped with a black hat. Who could resist giving those tight curls a tug, especially with the wind whipping around? Not Kate. But it's a comfort to know that royals twirl their hair one ringlet at a time just like the rest of us.