Kate Middleton Ombre Hair at Only Connect 2013
Is Kate Middleton Trying Out the Ombré Trend?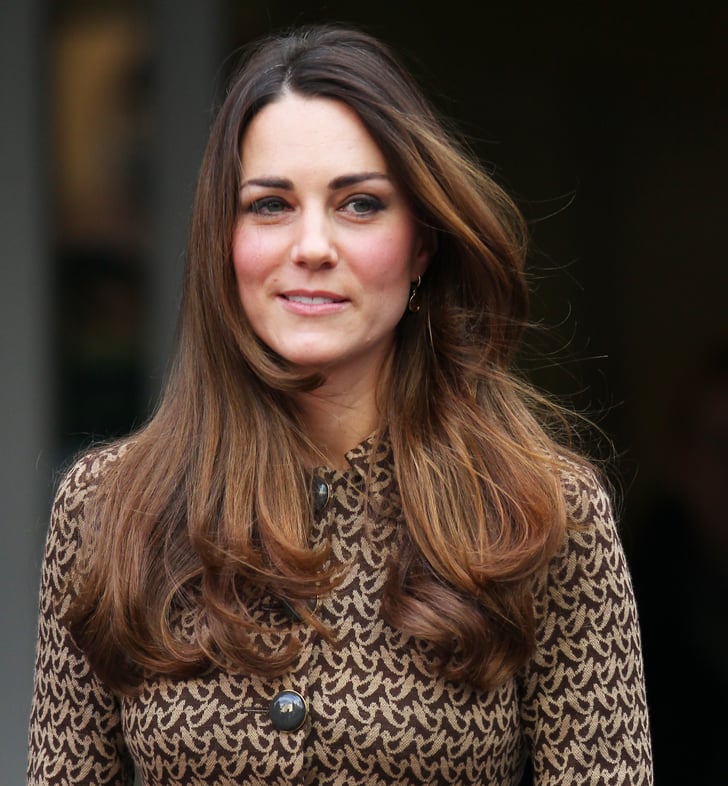 This morning Kate Middleton attended the Only Connect project with hair color that borders on the ombré trend. Hey, Duchess of Cambridge we get it! With a new baby at home and all these public appearances, who wouldn't sport a few gray hairs. She is obviously letting her formerly honey brunette highlights grow out, showing a few inches of her dark brown roots. Lately, she has been trying her hair in a new middle-part style that actually makes her graying strands a little more obvious. But if Kate is subscribing to the ombré trend, then we're going to skip going to the colorist for a few more months . . . in solidarity, of course.