Kate Moss Launches Nail Polish With Rimmel
Kate Moss on Her Nail Polish Habits and More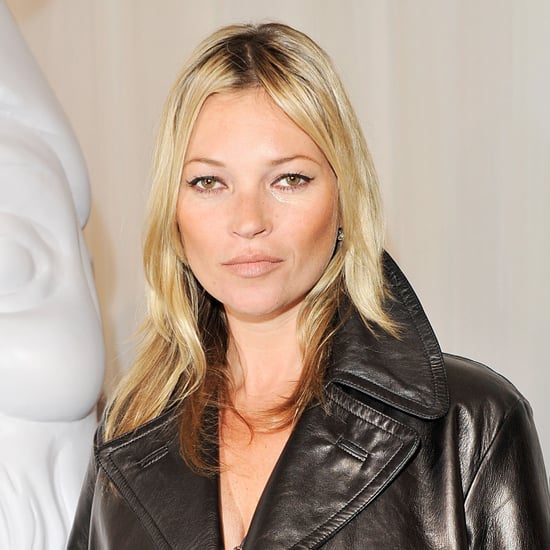 Kate Moss apparently has a knack for doing her own manicure, so it seems her new nail polish line with Rimmel London is a natural next step. "I'm really good at painting," she told Telegraph. "It's one of the things I like to do on holiday — a line up of all the girls and make their nails look nice."
She may be a fashion trendsetter, but Kate also has a knack for wearing the next big thing in nails, too. "I got into the long, thin, vampy lady [nails], but now I'm back into fresh and younger and shorter." The model is also up on the classic nude trend with the neutral beige Soul Sessions as her favorite color from the collection.
However, if you're more into the vibrant hues, Kate's latest nail collection has a great range of color inspired by, well, a lot of things. "It's quite instinctive really, something would inspire me whether it's, you know, a band or a film or some kind of character — Debbie Harry, you know in Studio 54."
Kate's Super Pro nail line will be available in stores this Spring, and she only has one rule for you: matching is forbidden. "On set it would be a big no-no to match the lip with the nail," she said. "It's always a clash."